Another Fan Box Break this time brought to us by Jammin JDcards! Broke some baseball... here are his results!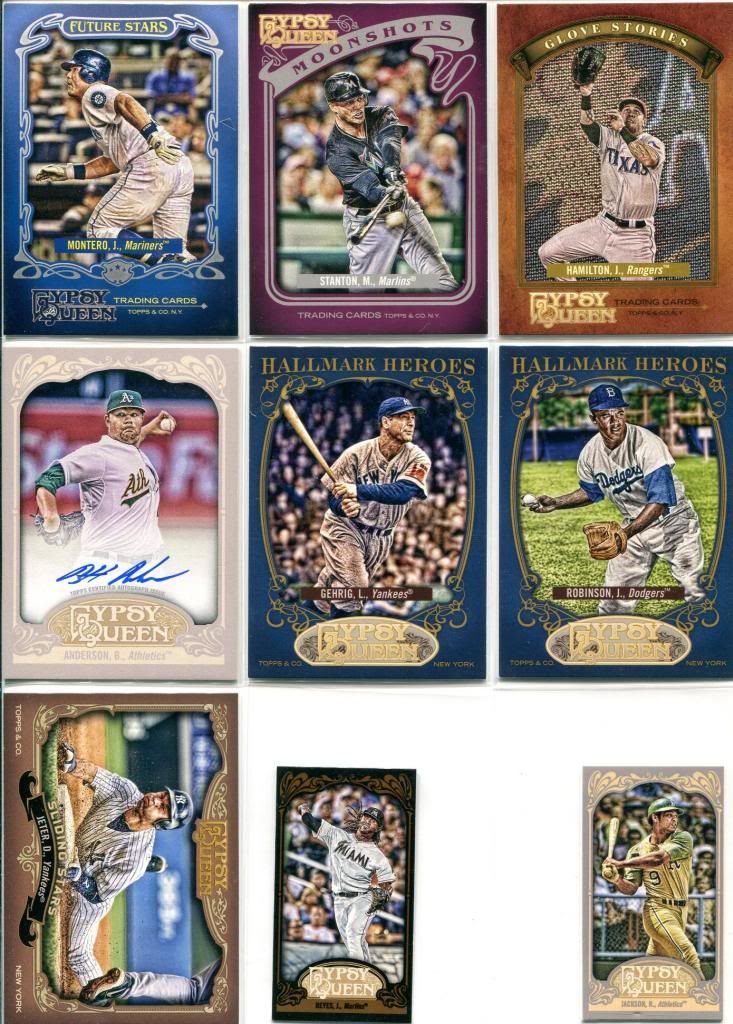 Here is what Jammin JDcards has to say about this break:
2012 Gypsy Queen Baseball Blaster – This is a very fun product to break into. There are a handful of inserts, mini's, variations and SP's. The cards have a decent feel to them with the stock being a little thicker. I was very surprised to grab an auto out of the box. I give this a 6.5/10 for design, 7.5/10 for quality and 8/10 for value – pretty nice stuff.
What are your thoughts on his break?