Searching for that special Danica Patrick card? Well...we were... This is the product that packed her rookie card in it. And since it was a box we won
from a site, it was a different kind of bust as we tore through looking for anything with Danica's name on it. Hoping for an auto, but 3 rookie cards will do.
Here was our thoughts on this product: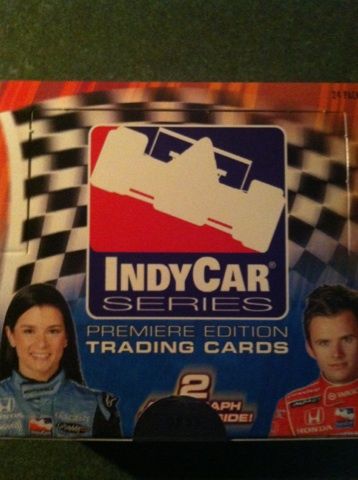 Box Break Down:
24 Packs Per Box, 4 Cards Per Pack
Two Autographs Per Box!
$50 a Box
Each box is serial numbered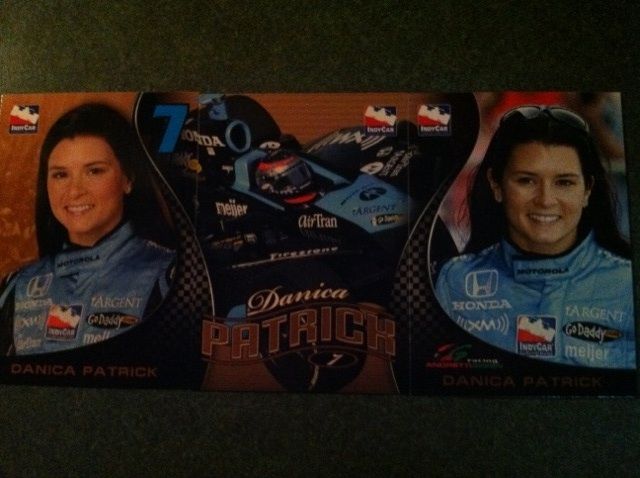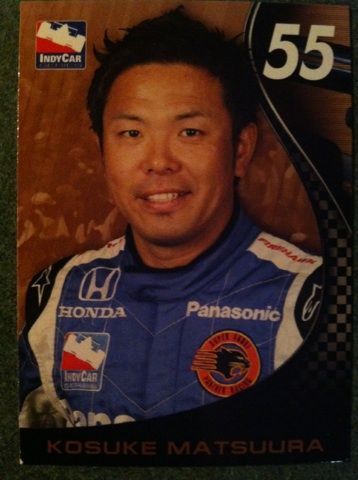 BASE CARDS: The base cards look good. A little dark, but thats okay. We did find it interesting that when laying out our Danica cards that all three connected together like a puzzle. Those are the first three cards in the base set shown together above. One of the bigger issues we had was chipping. Look at the card above on the left hand corner. The first 8 packs we opened contained at least two of these per pack with that damage. The dark colored design I can deal with. The damaged corners that will hurt putting a base set together not so much.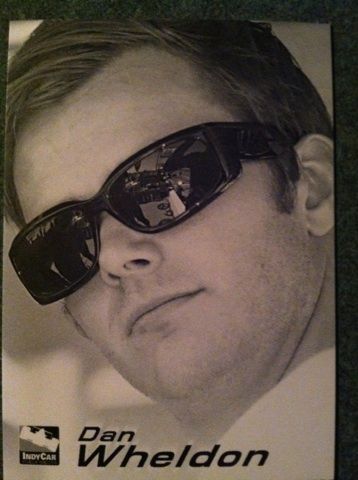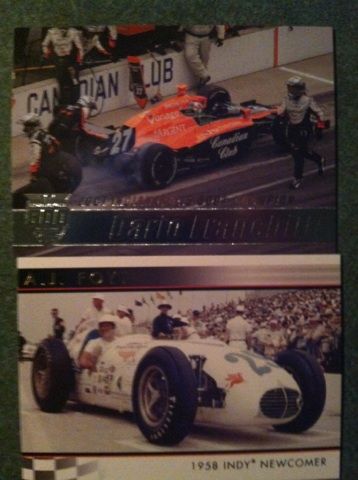 INSERTS: Not much in terms of inserts in a box. Probably got about 5. The Dan Weldon is done in black and white and has a "rough" feel to it. The other two inserts have great photography with silver overtaking the top or bottom.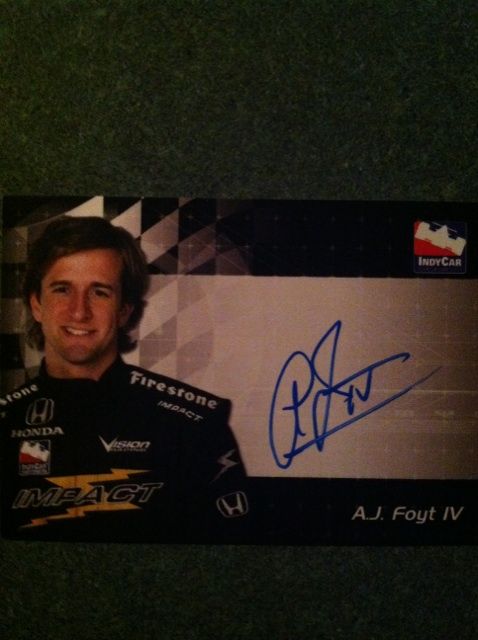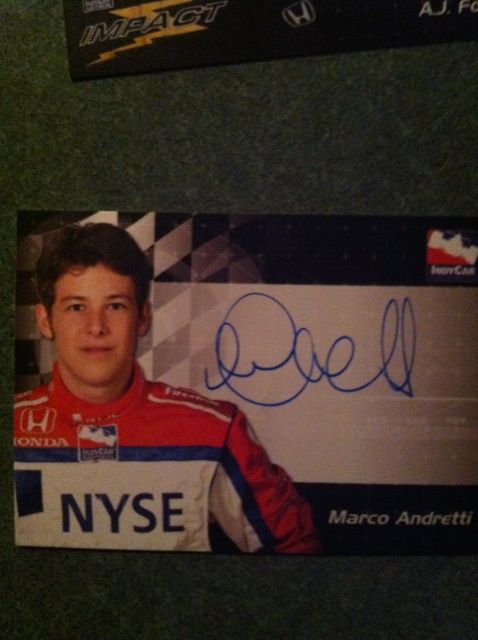 AUTOGRAPHS: The autographs are on card. We were lucky and hit two of the better ones from the product. These have a "rough" feel to them as well. I do like the autographs in this product. Well done! Chipping however on some could be a problem due to the black color on the card.

JERSEY/PATCH CARDS:N/A

OVERALL THOUGHTS:
For the price, go try it. Especially if you are a Indy fan. With two autographs, 3 Danica rookies, we got tons of value from this not to mention we got a ton of other rookies from it as well. I would guess most boxes you would get your moneys worth out of. Especially whatever lucky box is holding the Danica auto. The only issue I even had with it was the chipping. Other than that..good buy!
RATINGS:
Bloggers Note: Our ratings are based specifically on the blaster, box or packs we opened and do not express what the overall product could bring. Ratings based on a 1-5. 1 Being the lowest and 5 being the highest.
Packaging:
5
Base Design
:
2
Insert Design:
3
Memorablila/Autographs:
4
Blaster, Hobby Box, or Pack Value:
5