I always like to try new things...Topps Opening Day is not usually a brand I try but it was sitting on the shelf and staring at me.
So here are my thoughts on my first break of this product in blaster form.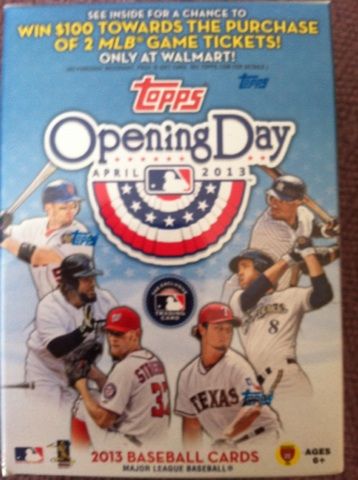 Box Break Down:
24 Packs Per Box, 5 Cards Per Pack
Most inserts are 1:5 odds, you can look for autographs and printing plates
$10 a Box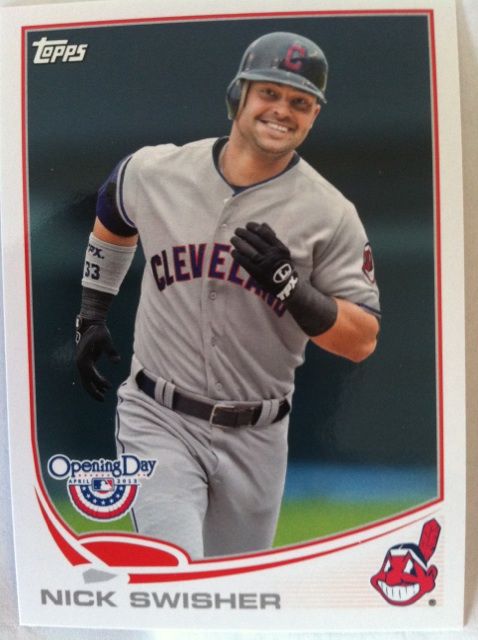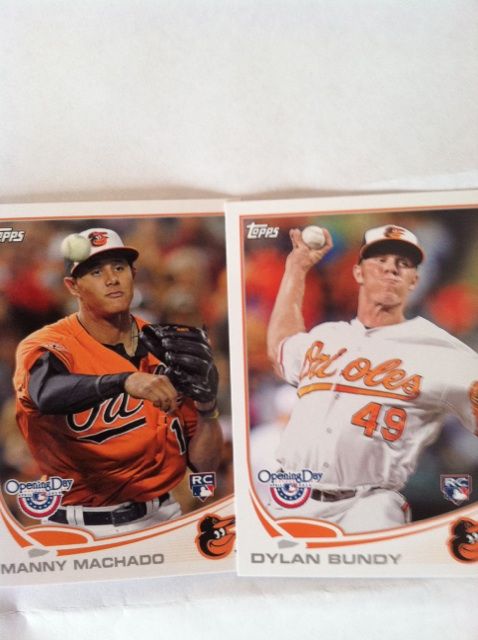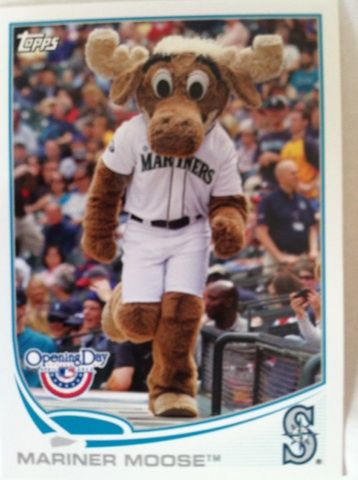 BASE CARDS:The base cards are pretty much the same as the regular Topps issue except the names, logo are not in silver. And the base cards themselves feel a bit thinner. But for 99 cents a pack..what do you expect? The photography is still nice however and probably some of the best photography I have seen on Topps cards in a long time. This product also includes mascot cards and top rookies as you can see above.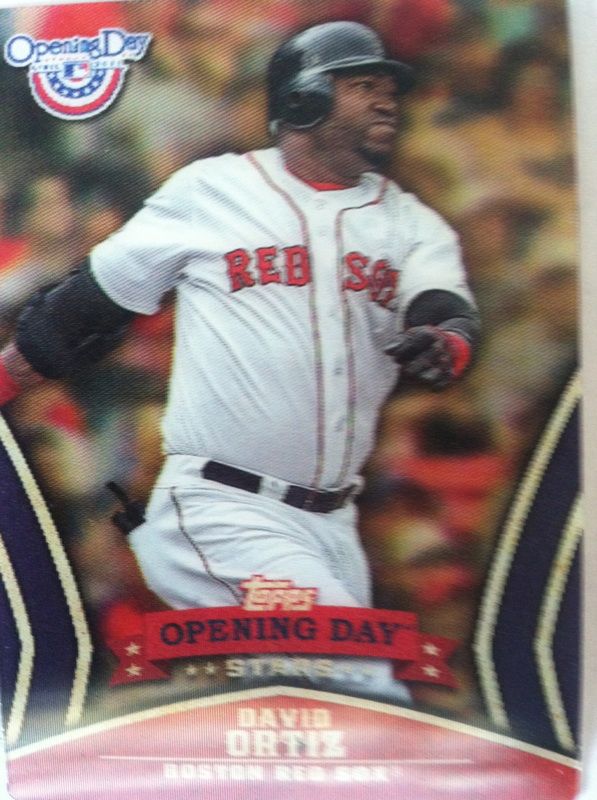 INSERTS: The inserts for this product make it worth the buy. The Blue Glitter parallel are beautiful. There are other inserts we pulled not pictured (once again our apologies with picture issues) and the Opening Day Stars are in 3D appeal.

AUTOGRAPHS: N/A (though can be found at hard odds and of the Mascots as well)



JERSEY/PATCH CARDS:N/A

OVERALL THOUGHTS:
I will recommend this product. Appealing inserts, top rookie cards, some players that you won't see til Series 2 Topps and a price you can't argue with. The value is there as well. Great product for beginning collectors or collectors looking for a fun bust.
RATINGS:
Bloggers Note: Our ratings are based specifically on the blaster, box or packs we opened and do not express what the overall product could bring. Ratings based on a 1-5. 1 Being the lowest and 5 being the highest.
Packaging:
5
Base Design
:
4
Insert Design:
4
Memorablila/Autographs:
NA
Blaster, Hobby Box, or Pack Value:
4