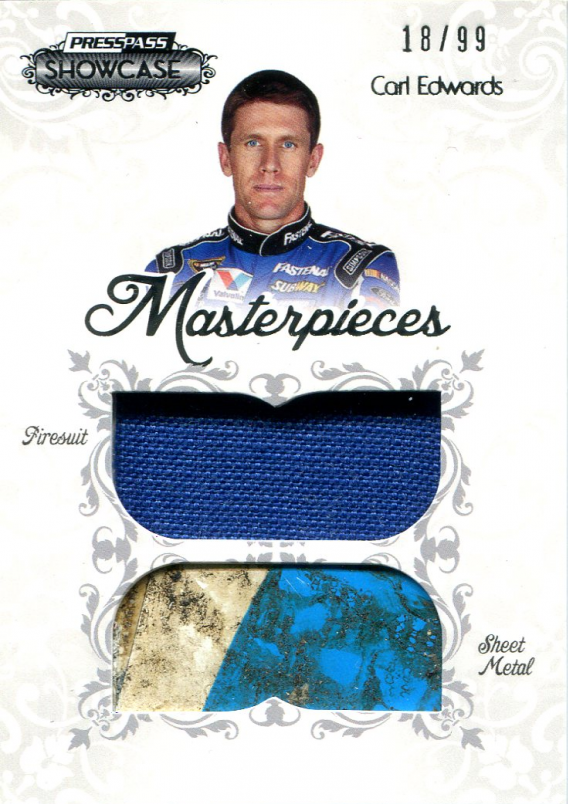 2012 Press Pass Showcase Masterpieces Memorabilia #MPCE Carl Edwards/99
Thanks to Jammin JDcards for sharing this card with us today. Follow them on Twitter for giveaways and to see some great box bre

aks.
if you would like to share a card for us to post, send us an email at sportcardcollectors@hotmail.com with a pic and a wr

iteup on the card.