Well, I had to see what all of this Gypsy Queen hype was about..I gotta admit..I wasn't as impressed as others. But here is my review.
Rack Pack Break Down:
Packs will run you around $10
Comes with 3 White border parallels per pack (Walmart version)
4 cards per pack, 3 packs per Rack Pack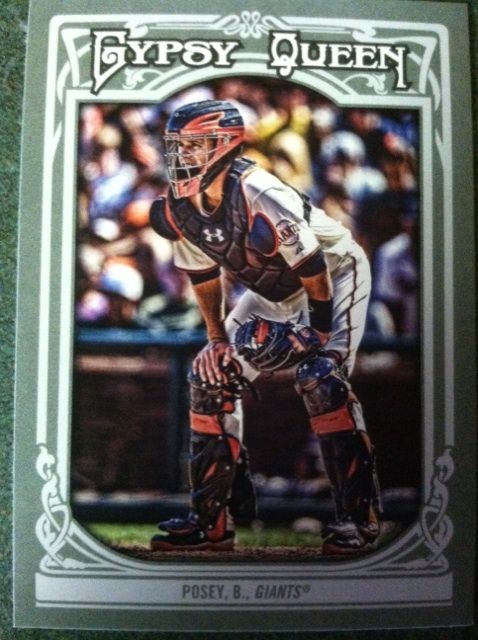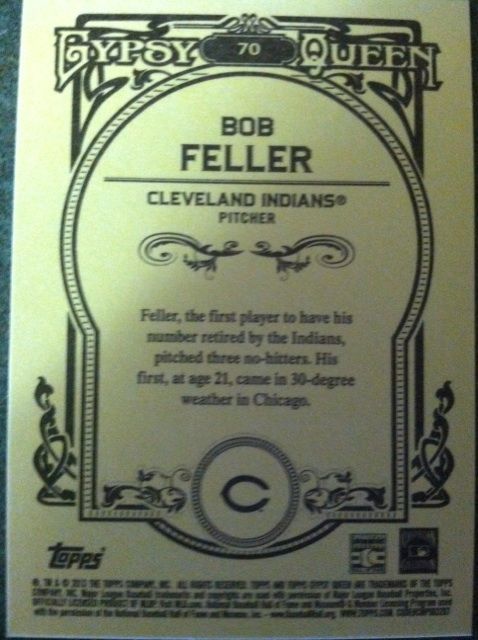 BASE CARDS:
One word can sum these up for me...DARK. I know this product is supposed to be unique in the aspect of it having an old fashioned appeal, the problem I have is the cards are very dark. The backgrounds seem to eat the players into the dark abyss. The border is also very dark. I would have liked to have seen it a little lighter. Speaking of a little lighter, the backs of these cards seem to
GLOW
in the dark. Wow..my picture doesn't it show it well but they are very bright.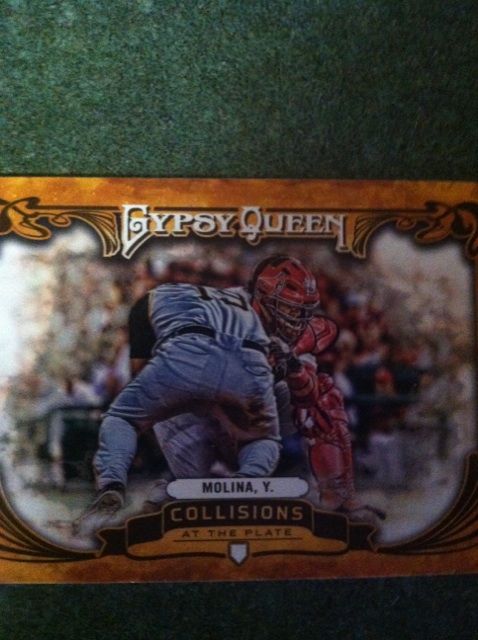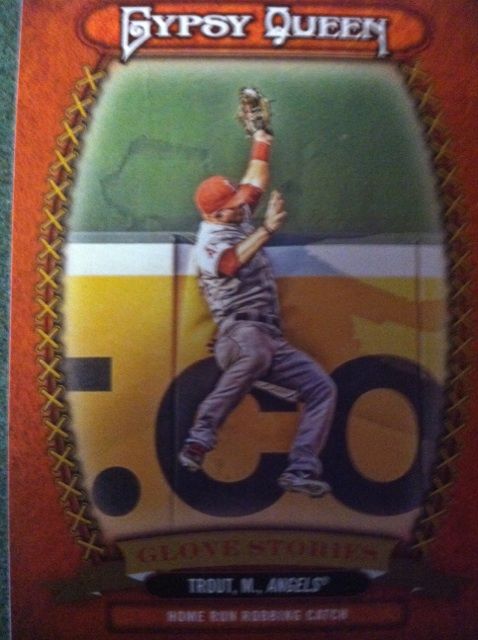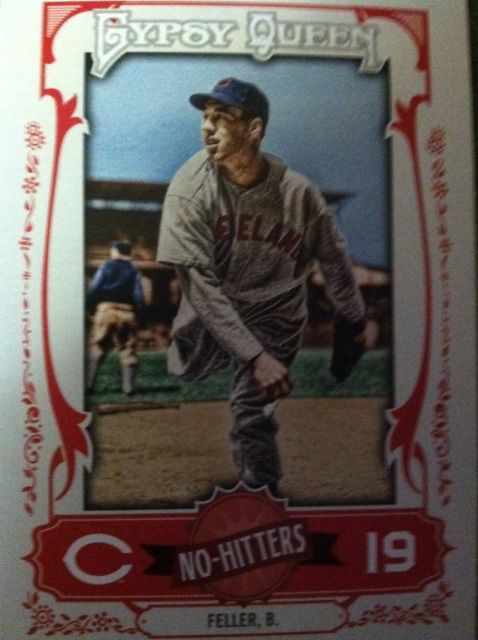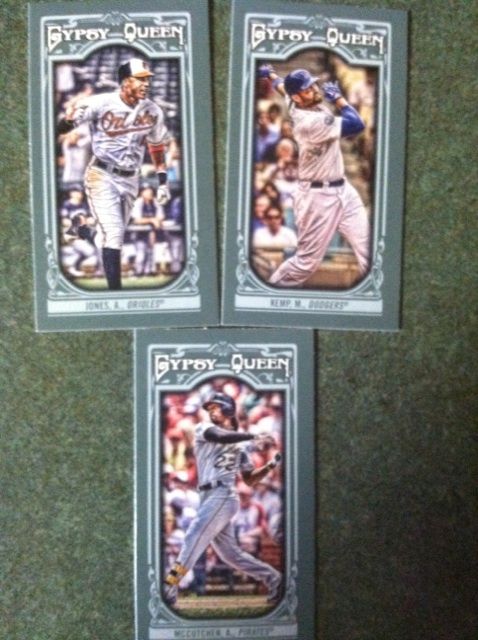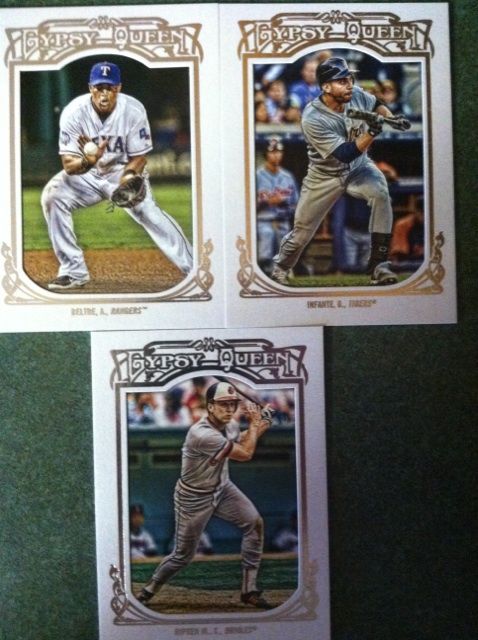 INSERTS: Since Topps made a splash with me with their base product inserts they have let me down since. Heritage inserts looked like the base cards and so don't these ones. These are more like subsets to me. However, outside of the disappointing inserts, I do enjoy the framed parallels and what saved the value of this break was getting a Ripken Jr. one. I like the white against the dark color. It helps liven up the card a little and if they had used these colors for the base cards instead of dark on dark that would have been much better.
AUTOGRAPHS:
N/A
JERSEY/PATCH CARDS:
N/A
OVERALL THOUGHTS:
First off, a very steep rack pack price. I could have bought marked down blasters with more value than this break. Also, I am very disappointed in a product overall that was supposed to be all the rave. I am sure this is a product for some of you. And especially those of you who like past Gypsy Queen product.Maybe hobby is a little better, but don't think it would brighten it up any more for me.
RATINGS:
Bloggers Note: Our ratings are based specifically on the blaster, box or packs we opened and do not express what the overall product could bring. Ratings based on a 1-5. 1 Being the lowest and 5 being the highest.
Packaging:
4
Base Design
:
2
Insert Design:
2
Memorablila/Autographs:
NA
Blaster, Hobby Box, or Pack Value:
3