Just came in. Cardsmiths has some of the fastest shipping I know coming from coast to coast in 2-3 days. Its incredible. And its always packaged up nice. And sorted.
I wanted a piece of the Bowman baseball 2013 action and got some in a case break. I ended up with the White Sox as my team choice. Now, I am a Yankees fan, but I just wanted some prospect cards to start with. Didn't fair as well as I had hoped, but still ended up with some nice Prospect PC pieces.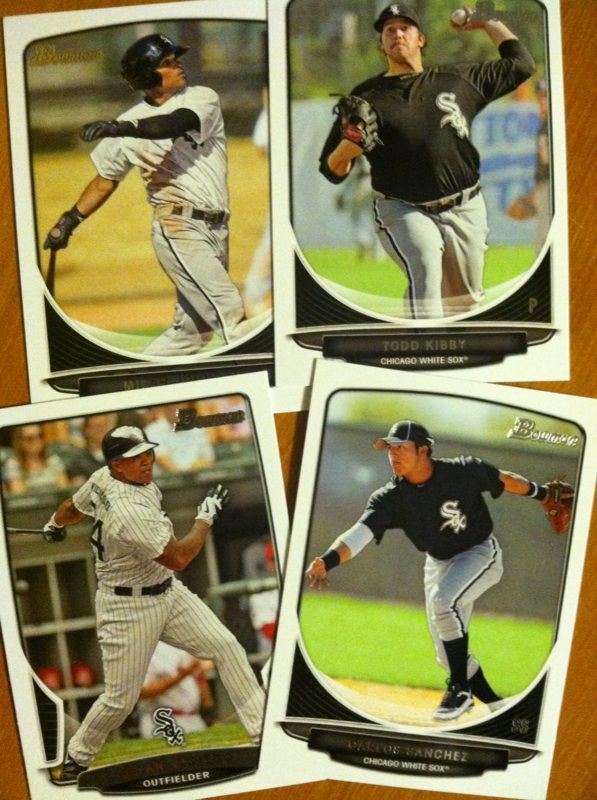 There were a ton of prospect and prospect chrome cards. Though only of 4 players, but we landed a stack of cards from the break. Hopefully these guys are the future of the White Sox.
Let me know your thoughts on the cards or on my mail day in general. I really dig the mini refractor and parallels we pulled. Going to look great in the PC.