Here are the prizes for our June Monthly Contest. Good Luck to all of our participants! This contest starts on June 1st. Come on out for the challenge!
Here is the
FIRST PLACE PRIZE LOT: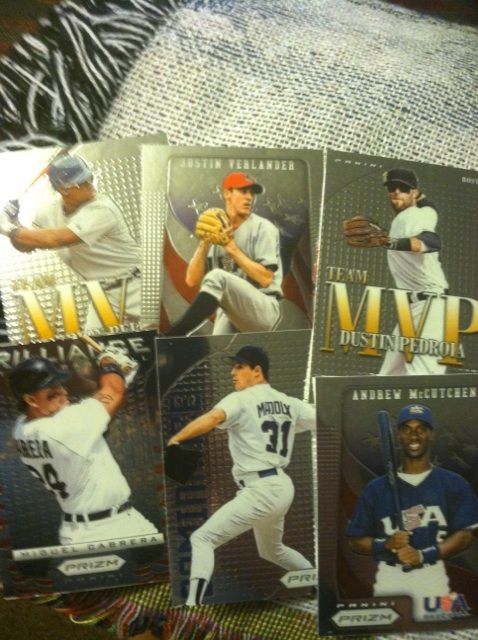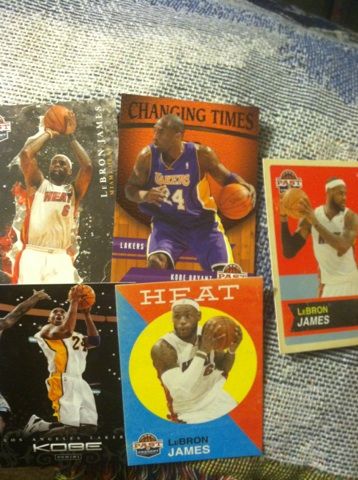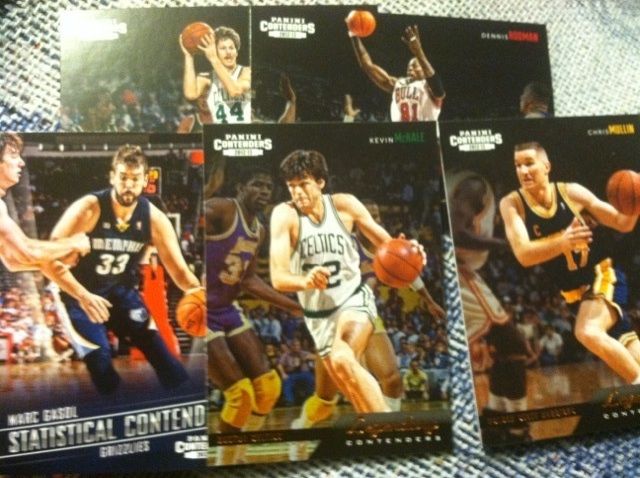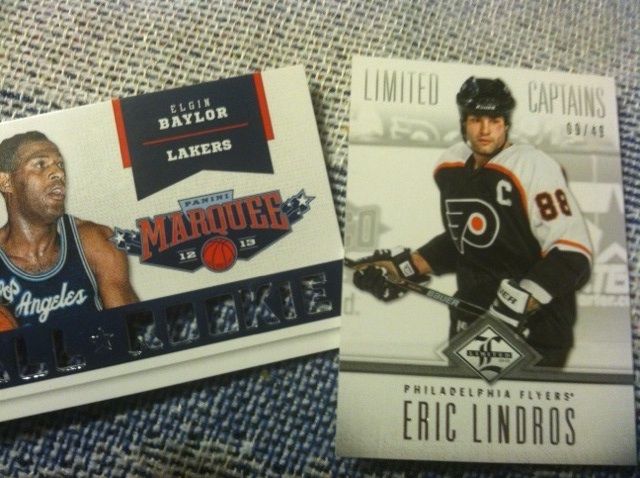 Lindros # to 49
Gold Parallels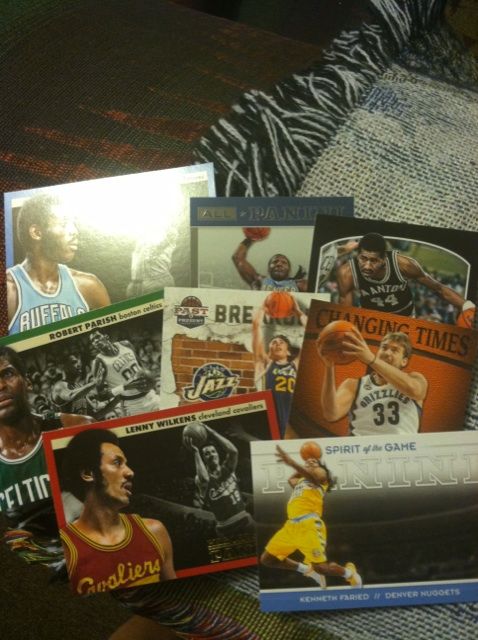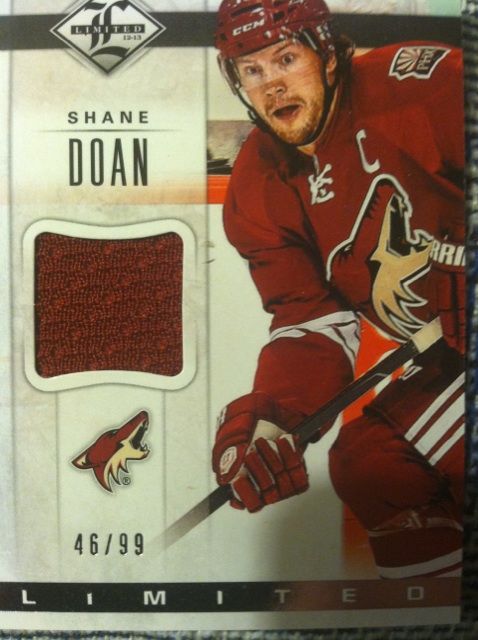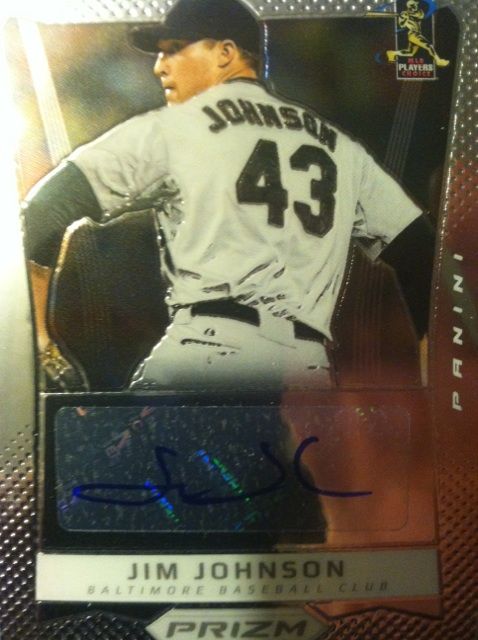 This months prize lot is an estimated value
(meaning a roundabout Book Value)
of $90-$100!! Wow!
Make sure you read our rules before participating. Here is a link to them:
http://sportcardcollectors.blogspot.com/2013/05/rules-for-monthly-contests.html
Second and Third Place Prizes not pictured
NEW BONUS PRIZE ADDED FOR FIRST PLACE WINNER!!!!
Our friends at Jammin JDcards is putting in a Football blaster of their choice that they will break live on ustream and the winner of this contest gets to choose either NFC or AFC and Jammin JDcards will ship all of the cards from the conference the winner chooses in the box break. Not a bad deal at all! Make sure you say thank you to Jammin JDcards and to follow them on Twitter as they do box breaks, contests and more on there. Great guy to talk to as well.