As always, I give all early products a try to start out my 2013 football card season rookie search. I don't buy too much of the early stuff due to the players not being in their NFL uni's. I prefer them that way. But as always, I give Upper Deck a look and here were my results from 3 rack packs.
Box Break Down:
32 cards per rack pack
2 Robert Griffin III inserts per rack pack
Roughly $5 a pack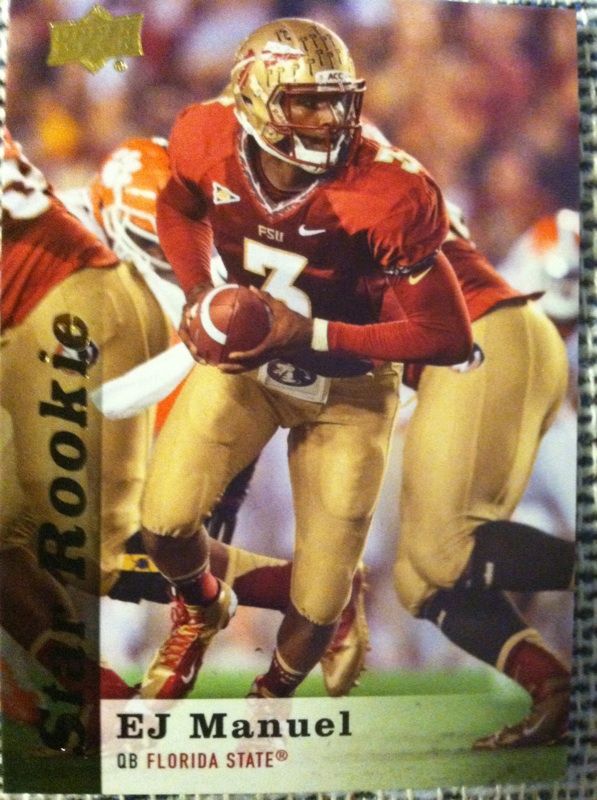 First QB taken off the board. A surprise pick, Bills fans will hope he pans out for them.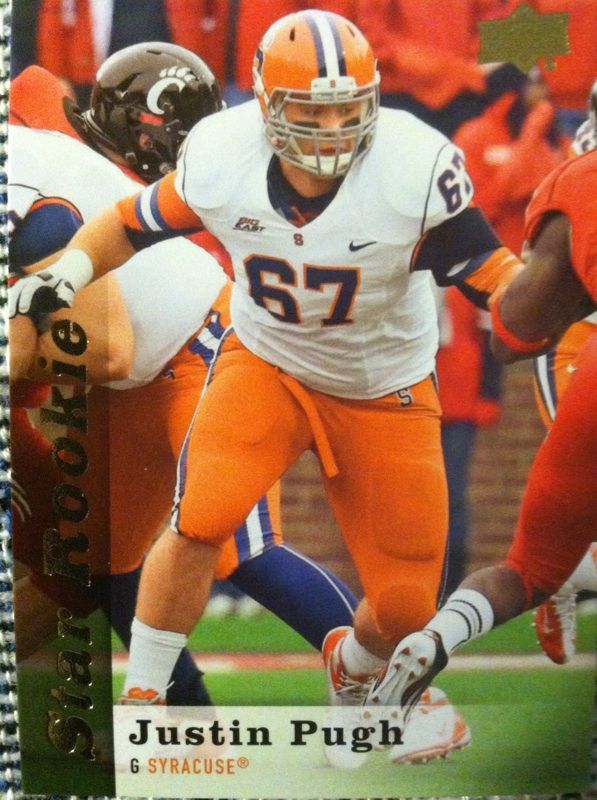 Giants first overall selection at 19
Falling to the Packers could make their offense unstoppable if this guy runs like he did in College.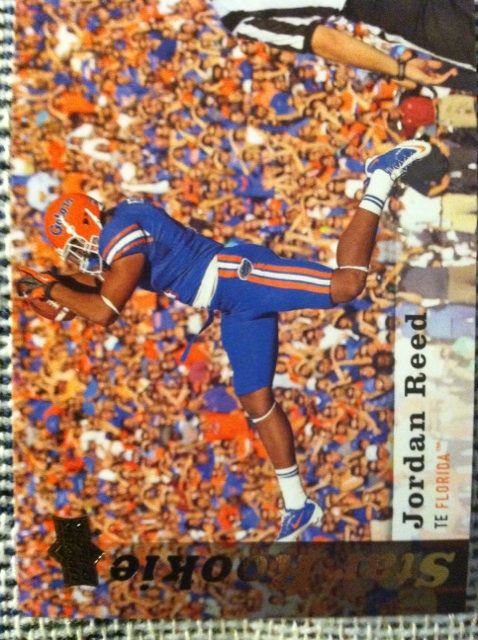 Just love the photography on this card
BASE CARDS: Upper Deck does not have an NFL license but it does stick with its roots in great photography. Just look at some of the shots above. And another thing they do is great design. The border does not take away from the amazing photography. It does just enough to bring the card to life which is what should be happening to every card we buy. This is why I wished they had an NFL license. One of the biggest things I miss about them having it was the photography that put you right on the field.

In retail, there are no veterans to find. So the packs are packed with rookies.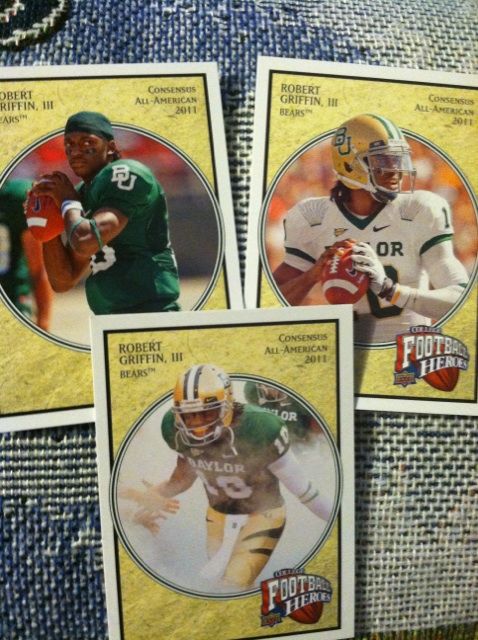 INSERTS: In retail there isn't much in terms of inserts. Which to me is disappointing since most of your pack is made up of just rookies. You do get two of these flashback designed RG3 Football Hero inserts though. I wished Upper Deck would go back to having numbered parallels
AUTOGRAPHS: N/A-Tough, tough odds

JERSEY/PATCH CARDS:N/A but some great pulls to be had such as letter signatures, Animal Kingdom patches and more.
OVERALL THOUGHTS:
I liked the retail buy here to get some early rookies. But probably wouldn't invest too much into a product without True rookies or NFL license. But in terms of base card design, I am not surprised how much I liked it due to the photography. As for value in the three packs, I didn't actually hit a lot of big names. Just the ones I posted above. That part was kind of disappointing and it will be hard to judge the value until the Beckett arrives. And when they finally release the Sp list.
Would love to hear your thoughts on Upper Decks photography and their products!
RATINGS:
Bloggers Note: Our ratings are based specifically on the blaster, box or packs we opened and do not express what the overall product could bring. Ratings based on a 1-5. 1 Being the lowest and 5 being the highest.
Packaging:
4
Base Design
:
5
Insert Design:
3
Memorablila/Autographs:
NA
Blaster, Hobby Box, or Pack Value:
3.5