I got into a break of Bowman Football 2013 with the Titans from Cardsmiths looking for possibly an autograph or memorabilia card of Justin Hunter who I think will have a decent season in Tenn. I Landed nothing in terms of hits. Some sweet looking inserts however.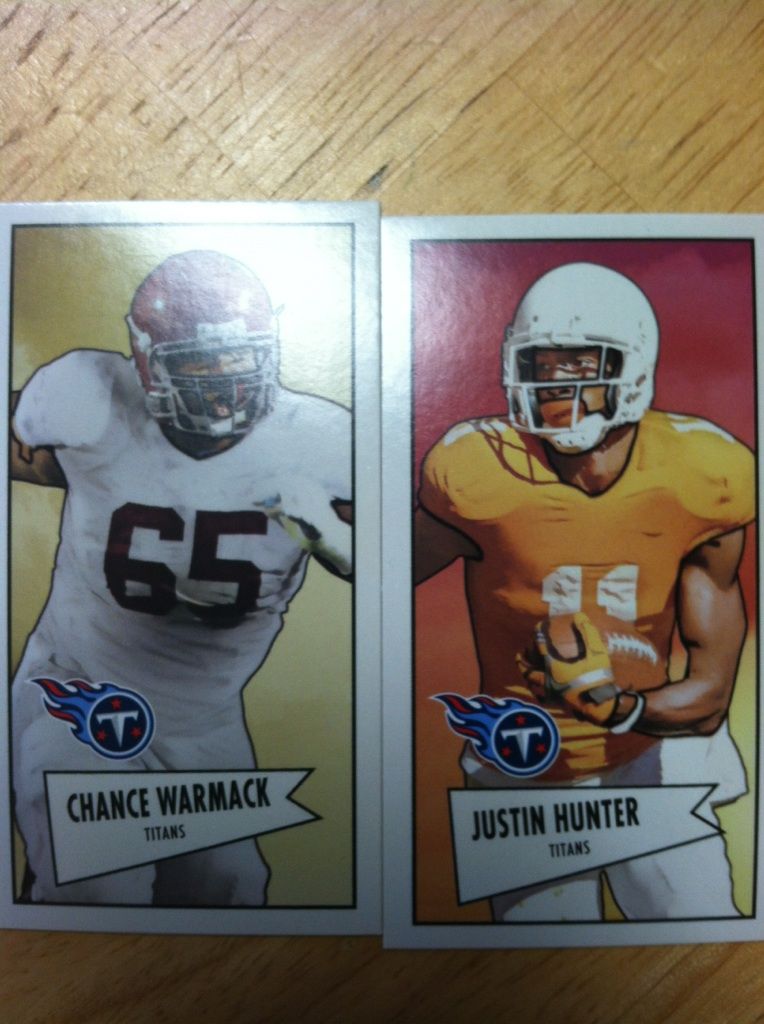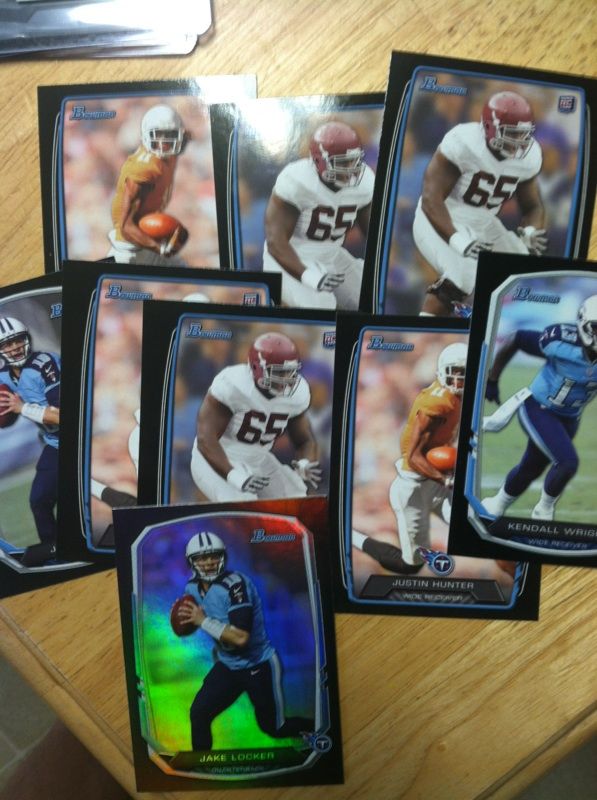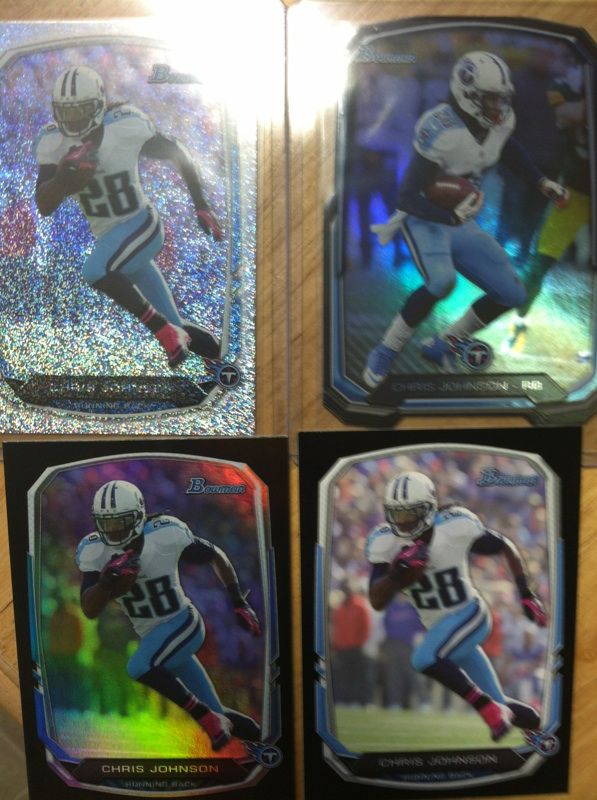 There was also a large stack of base and base rookies I didn't picture here. Overall, a lot of shiny stuff which I enjoy. The only big issue I have is the unmarked helmet on the rookies. I would have prefferred something with just a picture of the player or a picture from the rookie premier which I know most of those pics don't come until later products.
Have any of you bought into any breaks of this product or busted any yourself? What are your thoughts on it?