We all have a hobby horror story. Most probably have to do with trading as losing a package, trader never sending their card or receiving yours, or the bad trade of Colin Kaepernick for Michael Egnew cause you couldn't go without that auto that you wanted for your Dolphins collection. My story has nothing to do with trading. Mine has to due with the following card and though no animals were harmed in this posting, a card was: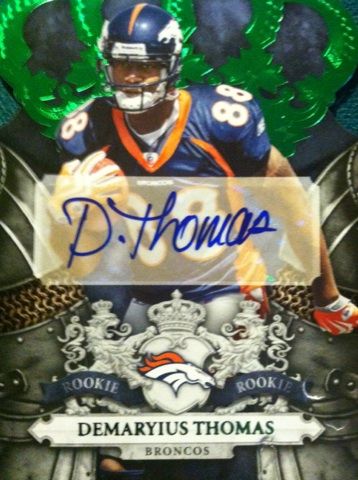 Now from a distance there seems to be nothing wrong with this card....but as we examine it...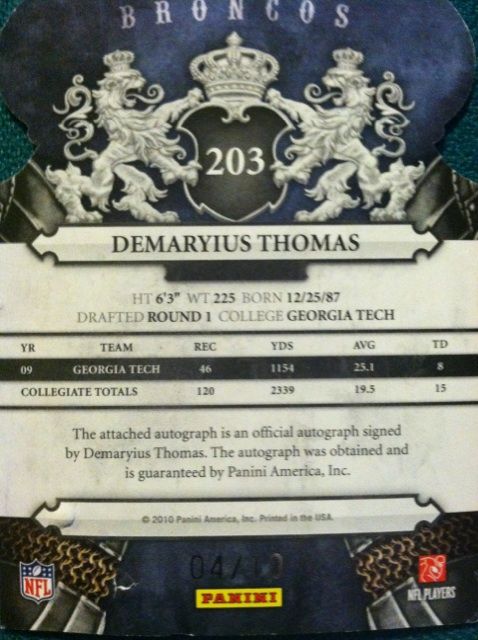 Yep 4/10 and a top NFL WR...but look closer.....
Can you see them..yep..dog teeth marks. And this is not the only spot you can see them
Two Christmases ago a relative of mine asked me to email them a small list of hobby boxes I would want for Christmas. Obviously, I jumped right on it and emailed them a list A.S.A.P. One of my favorite products is Crown Royale and I found it at a great price around the season time and put that at the top of my list. They told me they will pick one from the list and surprise me. I had hoped that it would be this one but would have been happy with any. Cause lets be honest, cards are cards.

They placed the order and got it a few days before coming to my house and wrapped it. What they didn't know was that their dog thought it was for them and tore into the wrapped package...with its teeth. They came home to torn up wrapping paper and opened card wrappers everywhere. They were only supposed to see a mess like that after I had received the package.
About 90% of the cards had bite marks or had been eaten. Only 2 cards make it through the disaster. Relic cards of Wes Welker and Dallas Clark. The big pull above did not. Teeth marks run all over the bottom corner shown above and a few other places. A couple other autograph hit and commons have bite marks as well.
I ended up keeping the cards and still have them. We use this story as a joke every year when they buy me cards now. I always say, "remember, put those way up on a shelf.". Now they do just that. I sometimes look at this card and wonder what could have been another solid piece to the collection, but instead became an animals supper. This card may have no monetary value, but it does have memories. And sometimes the memories are more important. Though this is still a Hobby Horror Story.
I must also note before ending that they did get me a replacement gift.
What is a hobby horror story you have to share? Is it something as tragic as losing a low numbered card to a dog bite? Is it a trade gone wrong? Would like to hear yours as well!