Check out what arrived in the mail recently..a dual autograph #'d 6/10 from Upper Deck's NPN program from their 2012 University of Alabama product.
Out of the many mailings I have had from their NPN program, this by far exceeds the rest. I have seen some incredible pull ins from the NPN but this by far is mine.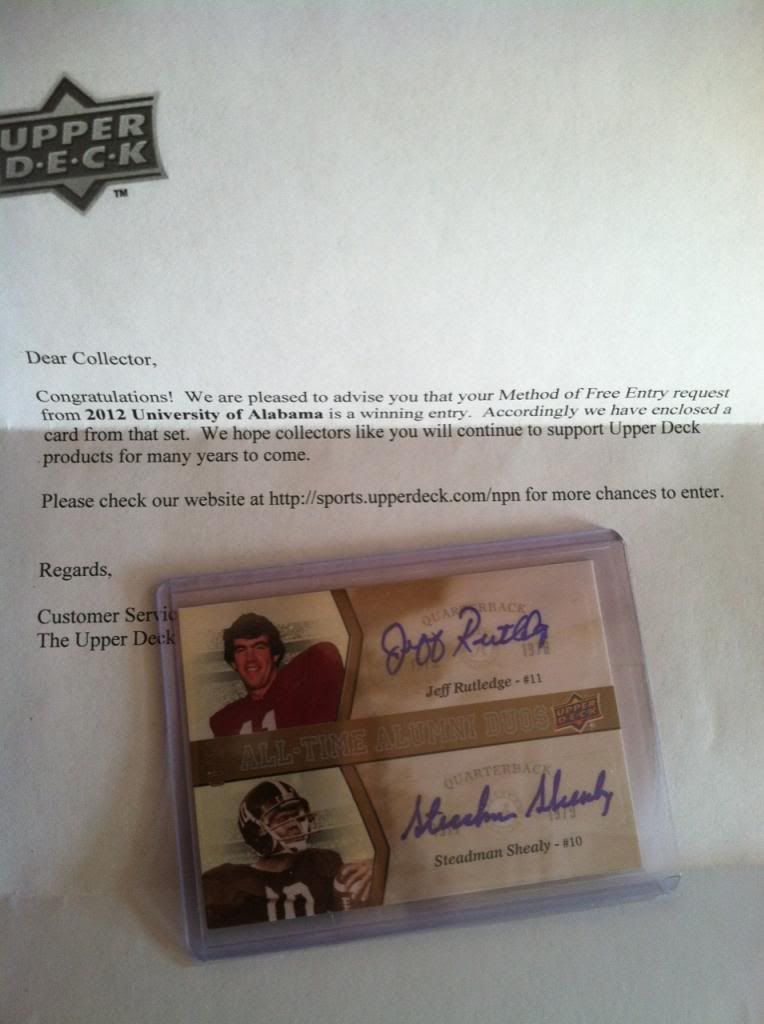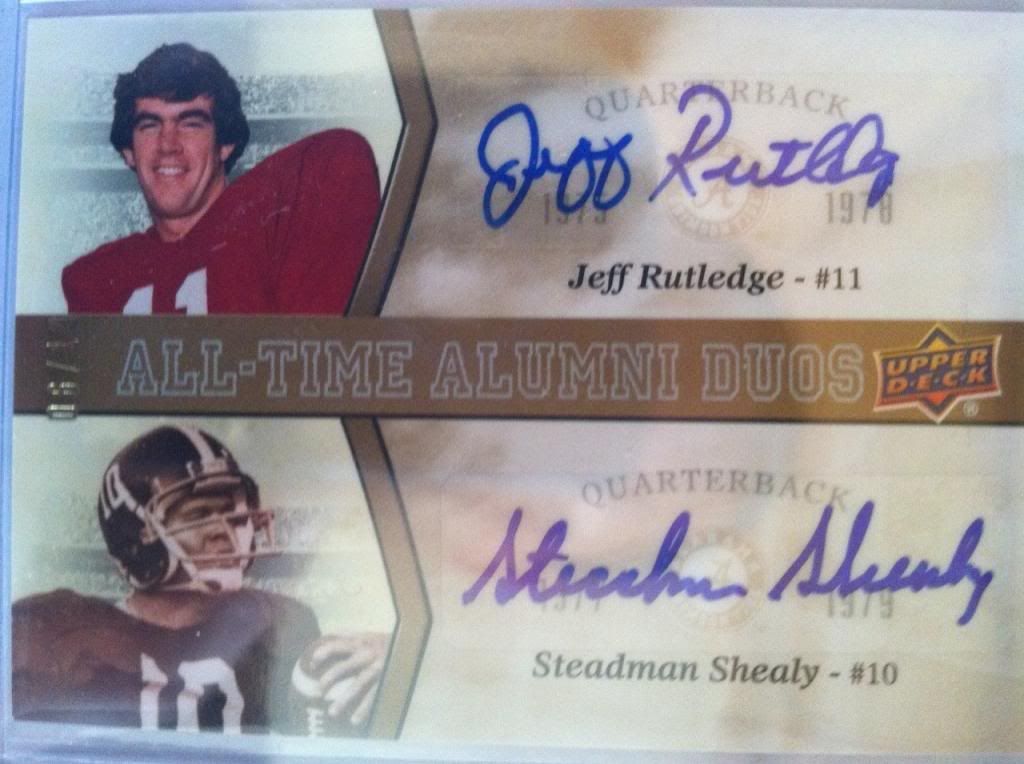 Let me know your thoughts on this card and the Upper Deck NPN program! Whats the best NPN card you have ever gotten?