As we posted a couple of weeks ago, Upper Deck has been talking up their 2013-2014 hockey card lineups and the impressive double rookie class that comes along with it. And I can see from the early images why they are so excited. Some impressive sneak peaks so far.
The first out on July 2nd will be the high end release Trilogy.
There will be Thirty-three rookies (the top 33 rookies who skated during the 2013 NHL season) in the set and will have three different autograph rookie cards available. Now thats a great kickoff!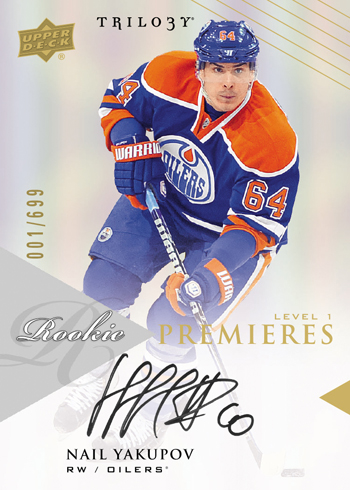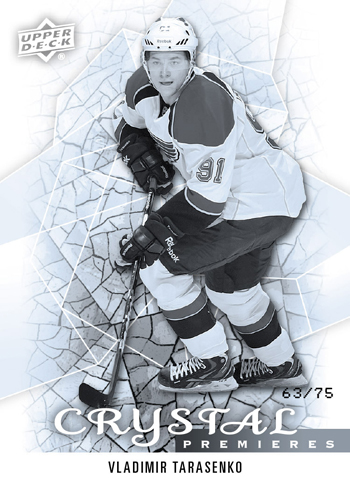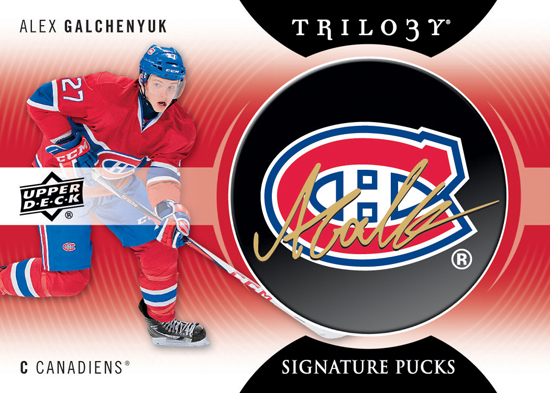 Next up for the Upper Deck is the fun product O-Pee Chee set to release on August 6. This set is loaded with players and has a very deep checklist. Along with top skaters it will have the popular "Marquee Rookies" and rare "Retro Rookies." Some of the "fun" in this product other than opening it, are stickers, team rings and team logo patches. Of course, with a deep checklist, this will be a rookie card collectors dream!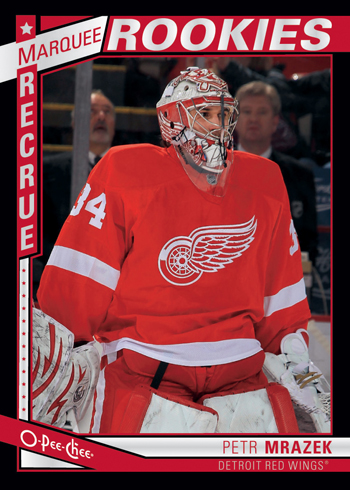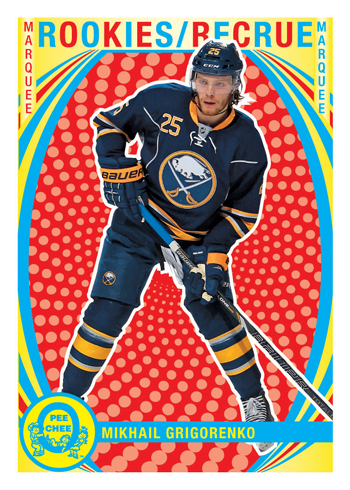 Another fun and first time release from Upper Deck and only exclusive to Canada residents is
2013 Upper Deck Team Canada Hockey releasing on August 20th. While this product doesn't really have many rookies, there will be some members of the 2013-14 Upper Deck NHL Double Rookie Class who have trading cards in this set like Jonathan Huberdeau and Dougie Hamilton. Which once again collectors will want in their collection.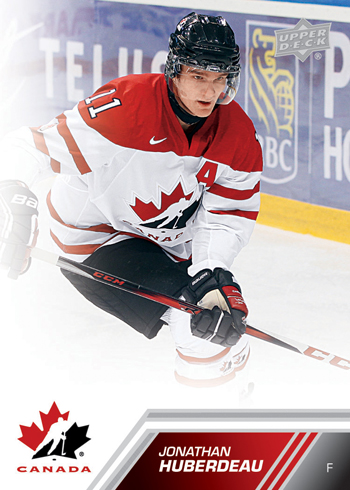 Then on September 24th, Upper Deck NHL Upper Deck Artifacts releases. Other than being a product full of amazing memorabilia it will also have great looking rookie cards as well. This is the first product to be really rookie packed because it will have exchange cards good for recently drafted rookies who skate during the 2013-14 NHL season.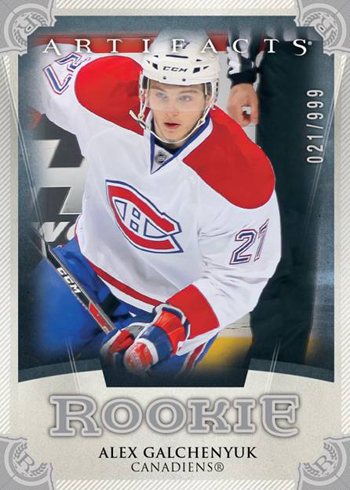 Then comes the biggie around the first week of November...Upper Deck Series 1. And those of us who know this product, know this is every rookie card collectors dream with Young Guns the most popular rookie cards out on the market. A product in which I know I have got to chase down rookies of. And when this product releases all of the rookies will be live in it.Upper Deck however is keeping the overall details of this one quite.
What are your thoughts on this years Double Rookie class? Will you be chasing down the rookie cards? Will it bring you into collecting hockey? Let us know!