Received this in the other day. Another Upper Deck NPN (no purchase necessary) Mail Day. I have always liked their NPN program since its online so you don't have to mail anything out or have to spend money on stamps to participate. Not to mention you get some great cards as well.
Heres what was found: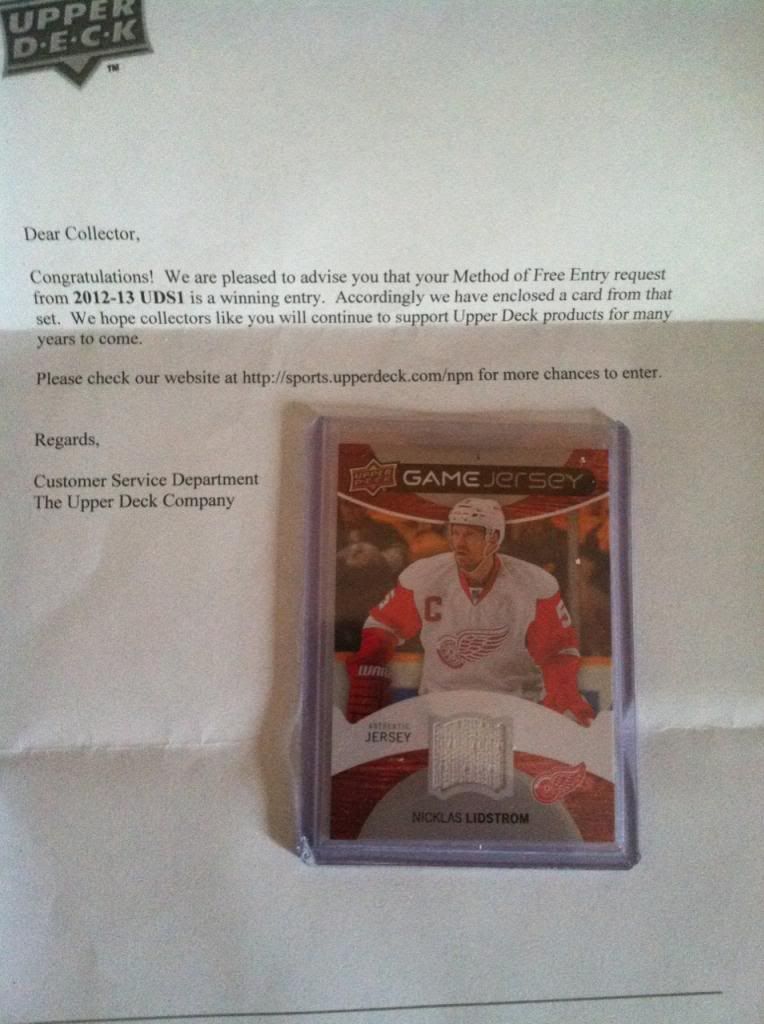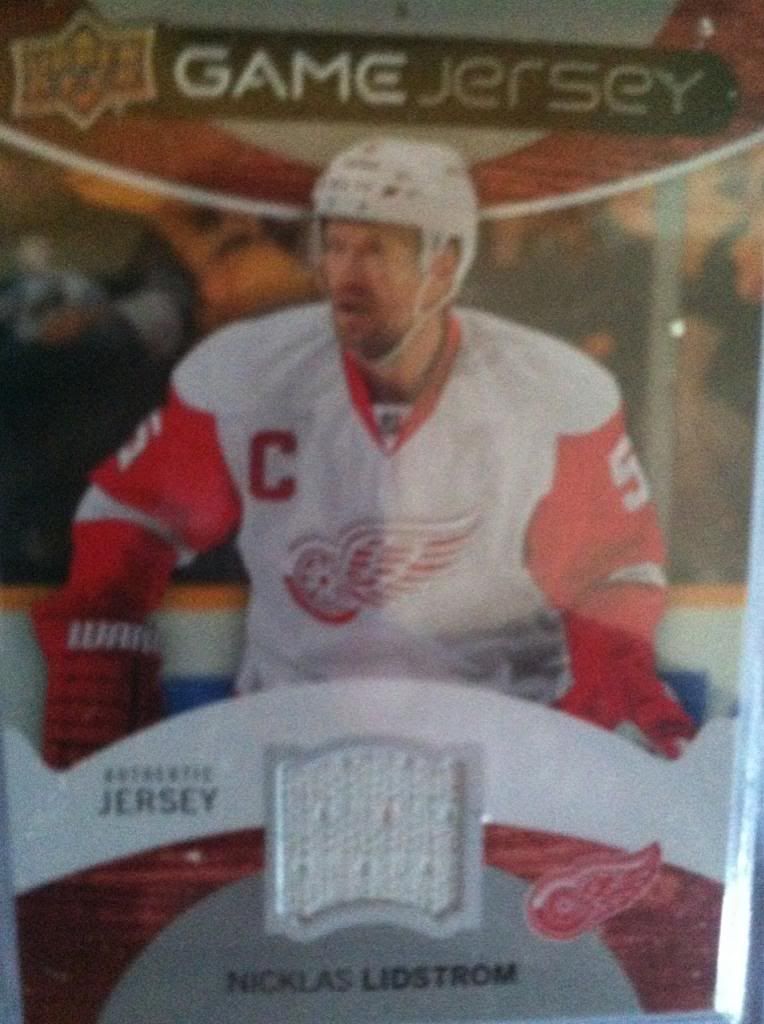 A nice Nicklas Lidstrom jersey card.
Let me know what you think of NPN programs, which ones you do and whats the best mail day you have ever received from one!