On vacation, I knew being near an LCS (since none are local) that I had to break something. How often do I get to an LCS..well let me answer that...once a year. And with a big selection to choose from, I remembered in the back of my mind that Panini Prestige one of my favorite brands was releasing that week. So I asked the shop owner, who knows that I love to bust, if they had any coming in. They said yes. What they failed to mention is that they only got ONE box in. Luckily, I walked there just in time before another customer had asked for any.
And boy was I blown away by the hits. I have had past success there and my luck continued. Guess my once a year visit to an LCS pays off.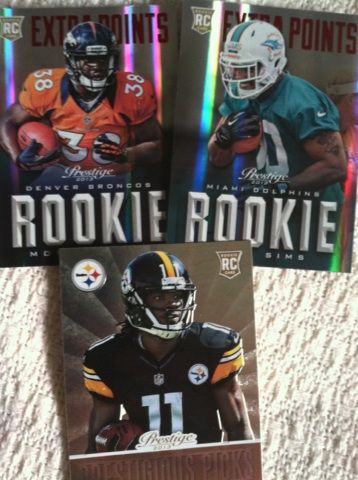 Really like the Prestigous Picks design this year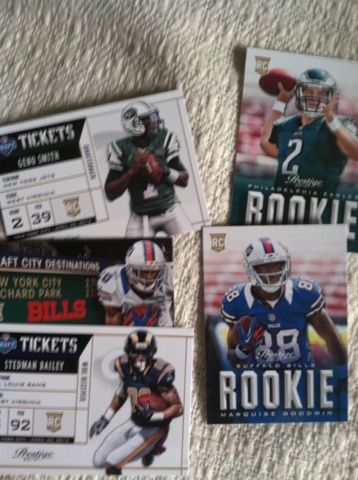 Geno! And other good rookies I pulled in this box as well!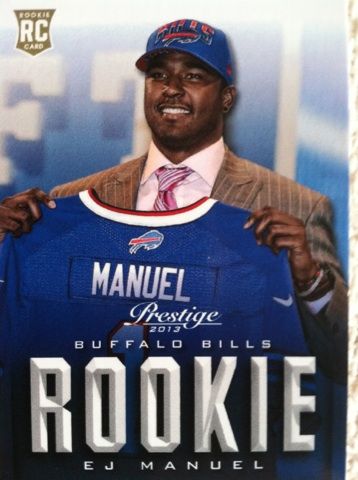 Rookie Variation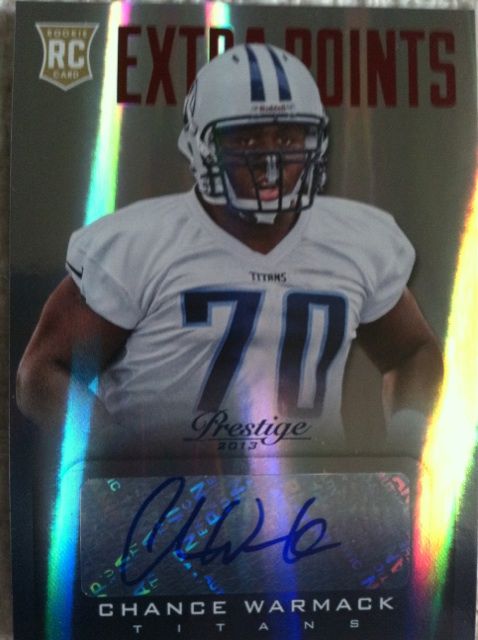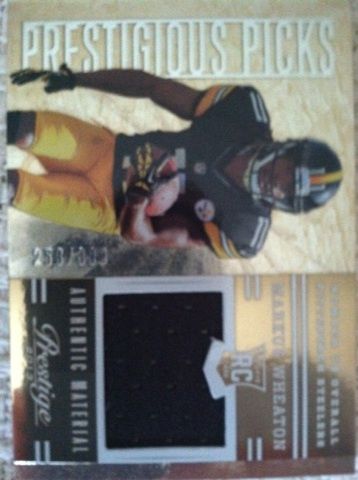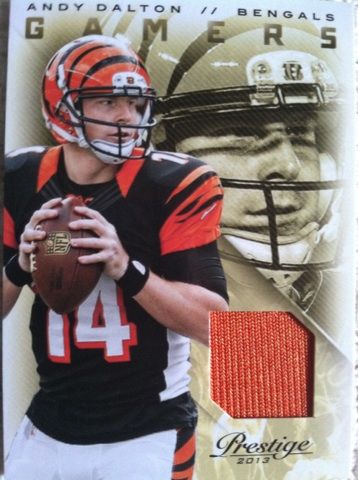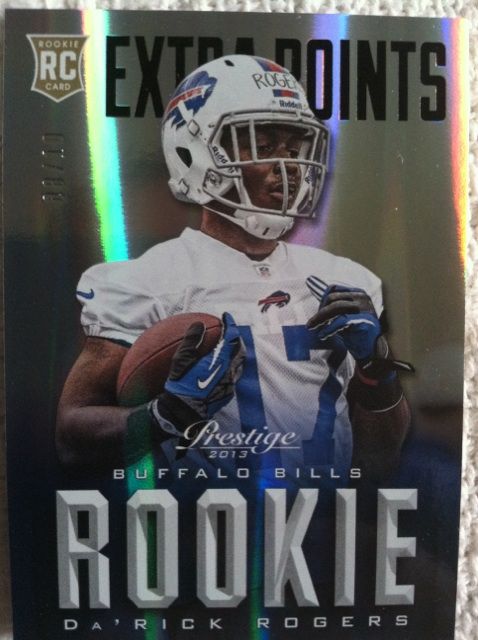 Boom! Black Extra Points parallel numbered to 10
And the last card out of the box, no joke, was very excited to find this guy hiding within! On Card too!
As you can tell, I did fairly well with this break and would say got more back than I paid for it.
Let me know your thoughts on my Prestige Break and if you have busted any yet and your results.