One of our regular fans here at Sport Card Collectors, mrblu1976, emailed us pics from his Elite break from his LCS. Now, we haven't yet busted any or have really seen that much of the product.
He not only wanted to share the pulls with us, but with you guys as well. Let us and him know your thoughts!!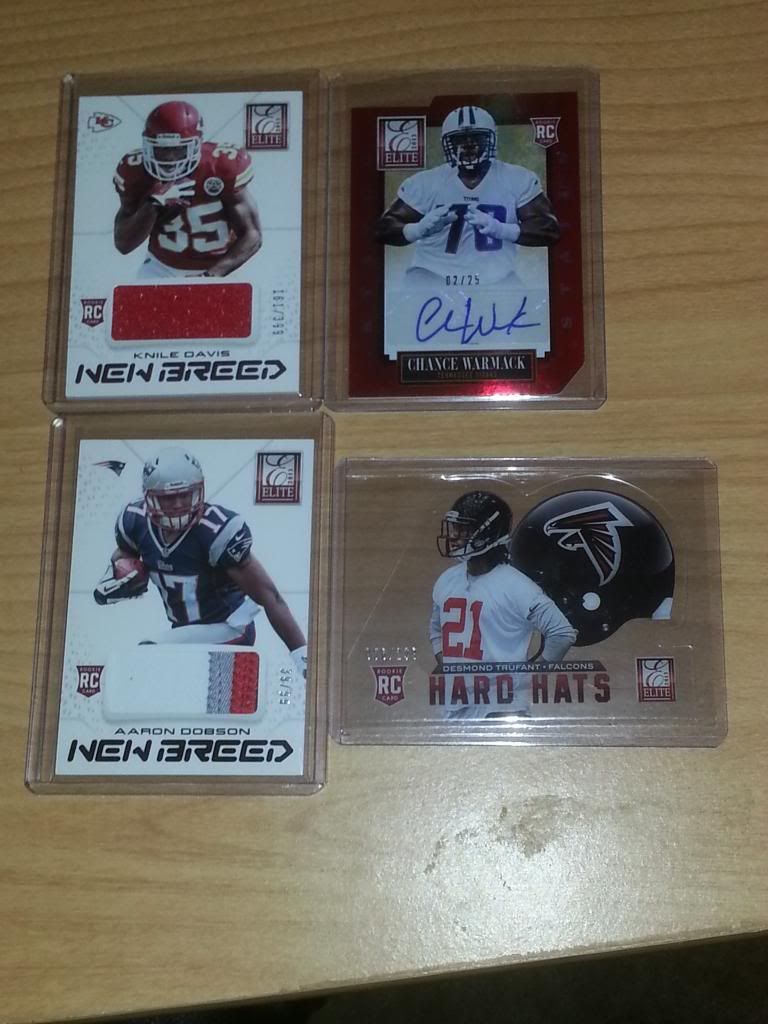 The Knile Davis is 161/399, chance Warmack 2/25, Desmond Trufant 56/299, and Aaron Dobson 39/99
We are always willing to share your hits or collections as well. Just email us at sportcardcollectors@hotmail.com and give us pics and descriptions!