Here is our NEW segment on Sport Card Collectors. This segment is not about the players per say, its more about the cards and design. We will focus our efforts on bringing you brands you may have forgotten about over time. Sports for these products will include basketball, football and baseball products.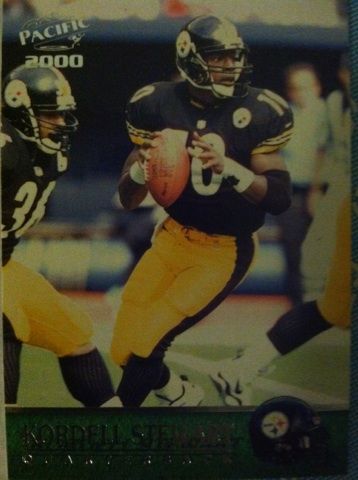 Pacific is another one of those companies I miss in the football card biz. They put out some great products in the 90's all the way up to the early 2000's. I like the borderless photography of this product and the creativity they brought to other products.
There are 36 packs per box and 12 cards per pack in 2000 Pacific Football. Ton of great rookies including Tom Brady, Shaun Alexander, LaVar Arrington, Jamal Lewis, Chad Pennington, Jake Delhomme, Plaxico Burress, and Thomas Jones. And randomly inserted autographs as well. Among unique offerings for inserts including fan favorite die-cuts.
What are your thoughts on Pacific and the many products they offered in the 90's? Had you, FORGOTTEN about them?