Here is our NEW segment on Sport Card Collectors. This segment is not about the players per say, its more about the cards and design. We will focus our efforts on bringing you brands you may have forgotten about over time. Sports for these products will include basketball, football and baseball products.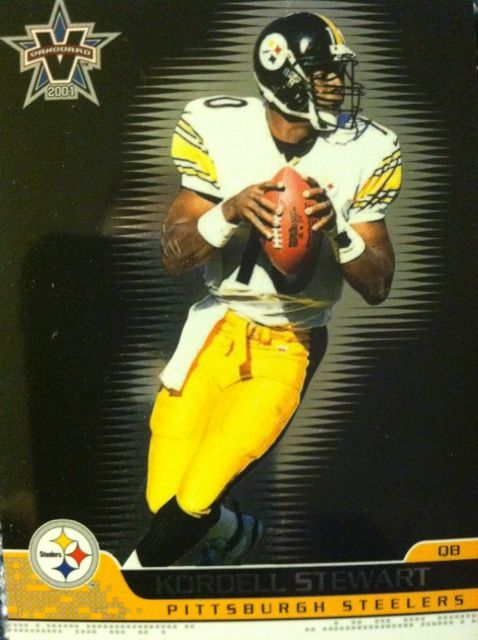 Another one of these unique Pacific brands. Its too bad they aren't into the card biz anymore. They did a great job with some products. This being one of them.
The card stock for the product wasn't only just foil board, but was thick. This type of foil board with thickness made it so cards wouldn't have dented corners as easily. Something that we all should appreciate. There isn't many base cards that are like this anymore.
Key rookies in this product included Chris Chambers, Reggie Wayne, Deuce McAllister, Santana Moss, Drew Brees, LaDainian Tomlinson, and Rudi Johnson. One of the more unique things I really enjoyed was the double sided jersey cards that fell about two per box. Some fun matchups and a swatch on each side.I pulled one with Aeneas Williams and my boy from NYG Jason Seahorn.
There were 24 packs per box and 4 cards per pack There are also unique colored parallels too that were numbered.
No box price as of now as not too many are found on the market.