Here is our NEW segment on Sport Card Collectors. This segment is not about the players per say, its more about the cards and design. We will focus our efforts on bringing you brands you may have forgotten about over time. Sports for these products will include basketball, football and baseball products.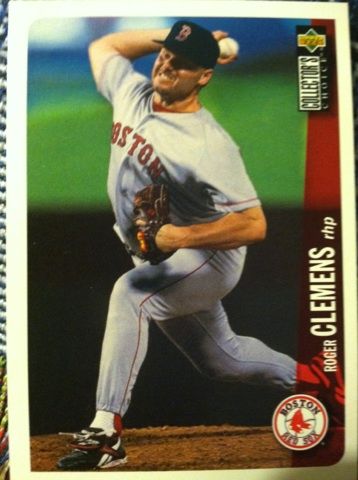 Collectors Choice was a kid's based product. You could find fun inserts such as stickers, StarQuest, and silver and gold "signature" parallels. Collectors Choice had a great run in the late 90's and I wish now-a-days Upper Deck would bring back the product. I think a product like this is exactly what kids need and it would help the hobby some too. Something that runs about $1, gives you an insert in every pack. Stickers. And some action packed photography. And rookie cards too.
Most Collectors Choice years can be found at reasonable prices still under $30 a box. It would be a fun bust for us to do today. Most boxes were packed with cards. About 36 packs per box and 12 cards per pack.
Note: This specific year on this product is 1996.
What are your thoughts on Upper Deck and on Collectors Choice? Let hear them in comments!