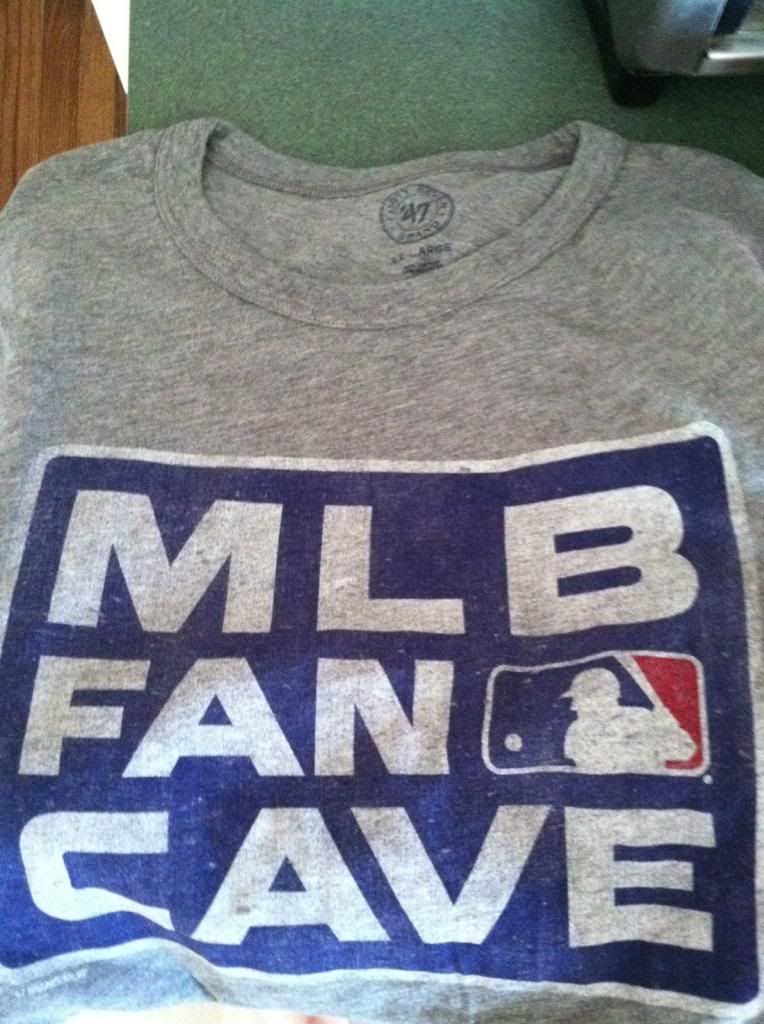 A visit from the UPS man dropped off this awesome shirt I had "won" from MLB Fan Cave. I put the words "won" like this because technically I scored this shirt from their pure generosity. I didn't win a contest, though I keep wishing too. They have some tremendous giveaways including autographed baseballs of a lot of players, one in particular I really want of Robinson Cano.
The shirt is pretty sweet though. Well made and comfy.
If you have Twitter or Facebook, I recommend giving these guys a follow. Not only great contests, but fun baseball related topics including videos, score updates and more. Or if you live closer, go visit the MLB Fan Cave in
692 Broadway, NY, NY.