This review could have been written awhile ago. Because long before they sent me the products to try out, I was already using the 9-pocket sleeves they put out. Why..you may ask. Because they are by far THE BEST I have ever used.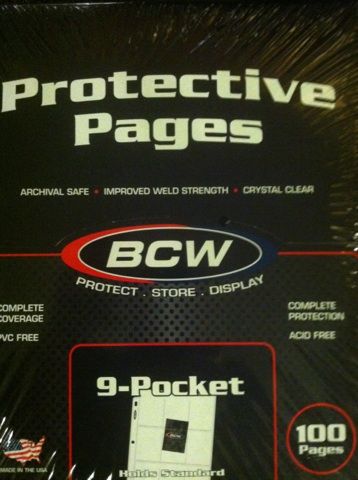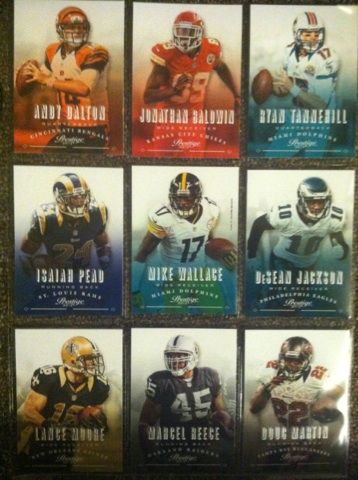 Here are many reasons I like using their 9 pocket card page sheets. One, they are thicker than most I have used. Pages don't bend as easily in a binder when the binder is laid down or standing up. Two, you can slide the cards in very easily. Some pages are made too tight so you end up damaging the card before sliding it in. Three, the pages are crystal clear and you can see the cards well displayed like in our picture above. And so far, we have had no problems with scratches on them. And on another note, the slots don't rip when you pull them open to put your cards in.
I have collected for almost 20 years and I have used many 9 pocket card page sheets. Some are too tight, some rip on the binder edges and pockets (this drives me crazy when my pages are falling out of binders), some just scratch when you touch them, and others have many problems. I have never used any like these and I don't plan on ever changing. If you want your cards protected and unhurt, use these.
To Find These Products And More Check Out The BCW Website:
http://www.bcwsupplies.com/