Toploaders are very important to everyday collecting. Especially with protecting your autographs, jersey cards, and top rookie cards. And you wanna make sure to use the right ones, of course, its your investment. I have given each of these a try and I find them to be very efficient.
I like the fact that the inside of everyone of these Toploaders they aren't tight. Meaning, after you put your card into a penny sleeve, you don't have to jam the card to get it into the Toploader that I have found with some products.
The thickness of each protector is good as well. You don't want them too thick cause those are the ones that usually crack and break when you using them or when they are mistakenly dropped. These also have flexibility allowing your card to breathe nicely. You don't want a product snuggling your cards too tightly, that is how autograph damage and scratches may occur.
The outside border is also very thick keeping your cards from being bent.
I also enjoy the clarity they provide. They showcase the card very well.
Below the gallery, I have explained how I use each one. You may use yours differently. It all depends on how you want to use them and what kind of collector you are.




1.5 MM
2MM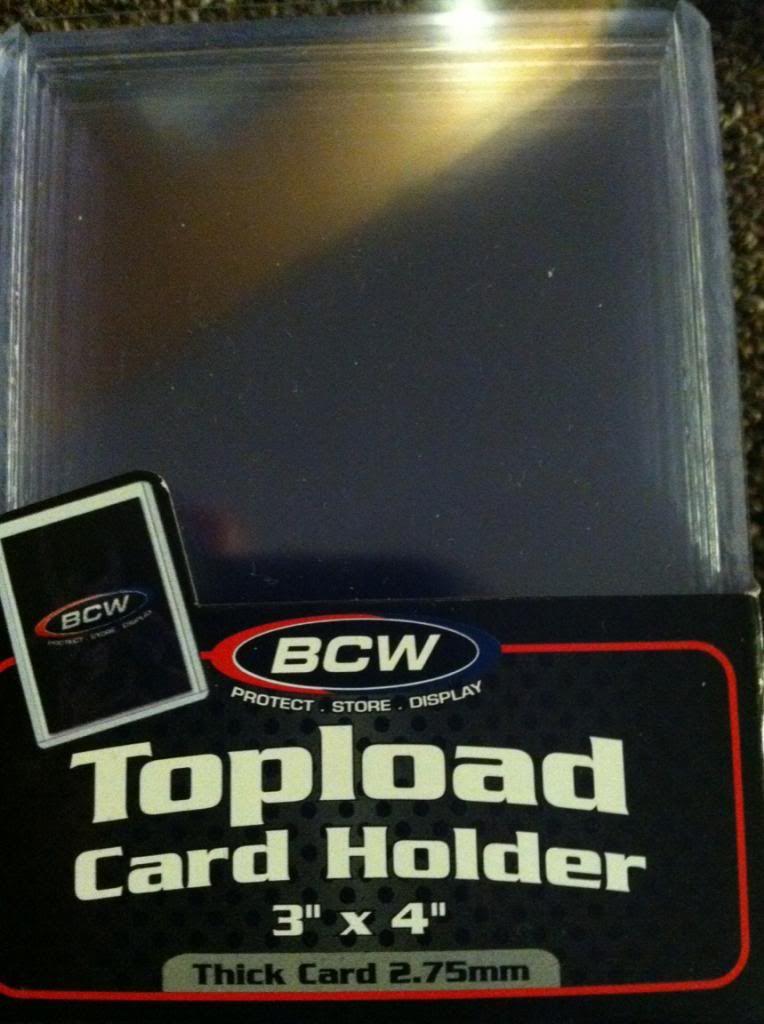 2.75 MM
3 MM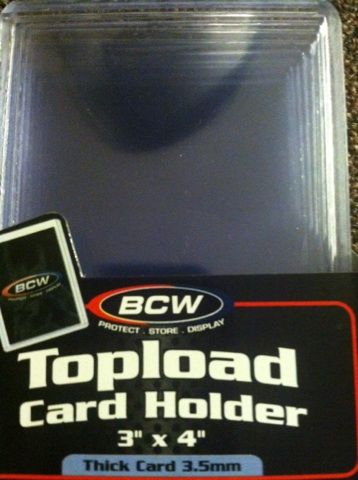 3.5 MM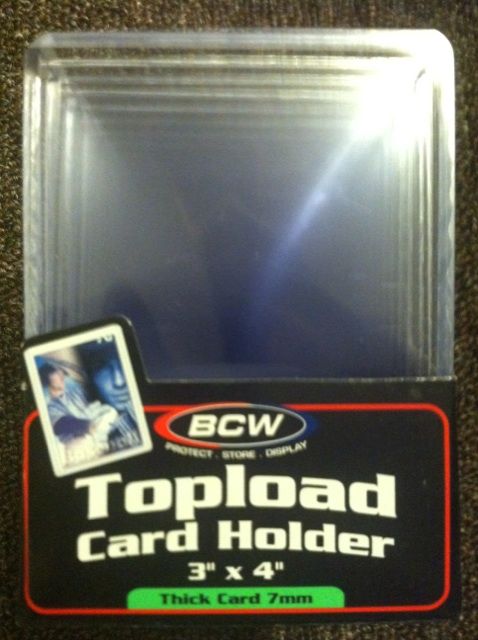 7 MM
This is how I use each one of these. The 1.5mm I use for base rookie cards or inserts with value. The 2mm and the 2.5mm I use for autograph cards. The 2 for thinner ones and the 2.5 for the ones that are a little thicker. The 2.75 I use for thinner Memorabilia cards which some companies such as Upper Deck make.
The 3mm and 3.5 mm work for thicker cards like the gold parallels that used to be used in Bowman. And thicker jersey cards. The 5mm (not pictured) I use for the really thick patch cards. And finally the 7mm, I use those for booklet cards. Of course only for the thinner ones such as Panini Playbook.
Everybody uses these differently. I was giving you examples of how I use each one.But I would enjoy to hear your thoughts on the products and how you use each one.