Welcome to 90's insert weekend here at Sport Card Collectors! Today, we move onto the MLB Inserts. We picked out some of our favorites.However, it would be completely impossible to cover them all. Remember, that these cards are not about the player or team on the card. It's all about the card itself.
Take a minute to ponder through these. Try not to drool on your keyboard as you eye gaze through this amazing spectacle.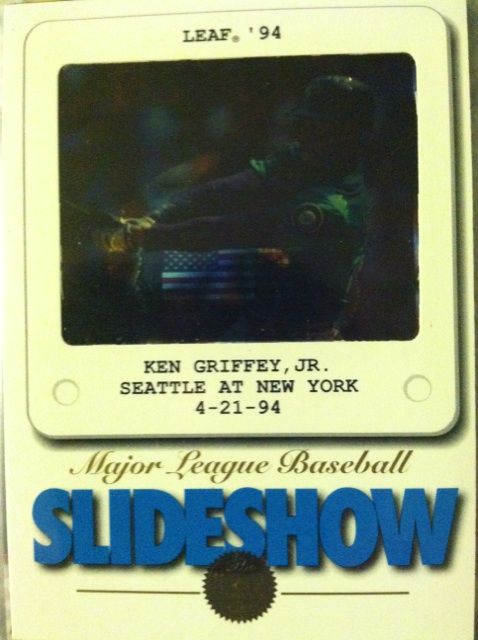 I am a fan of Slides in cards. Just gives the cards that extra something.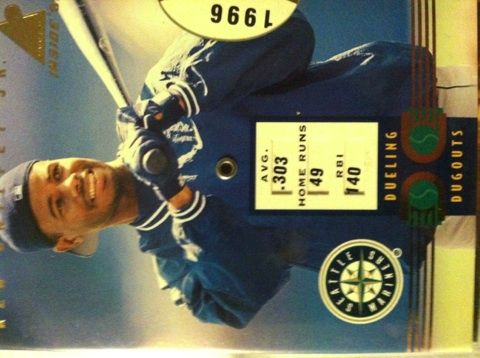 A great concept. You can flip through the years and stats by turning a knob on the side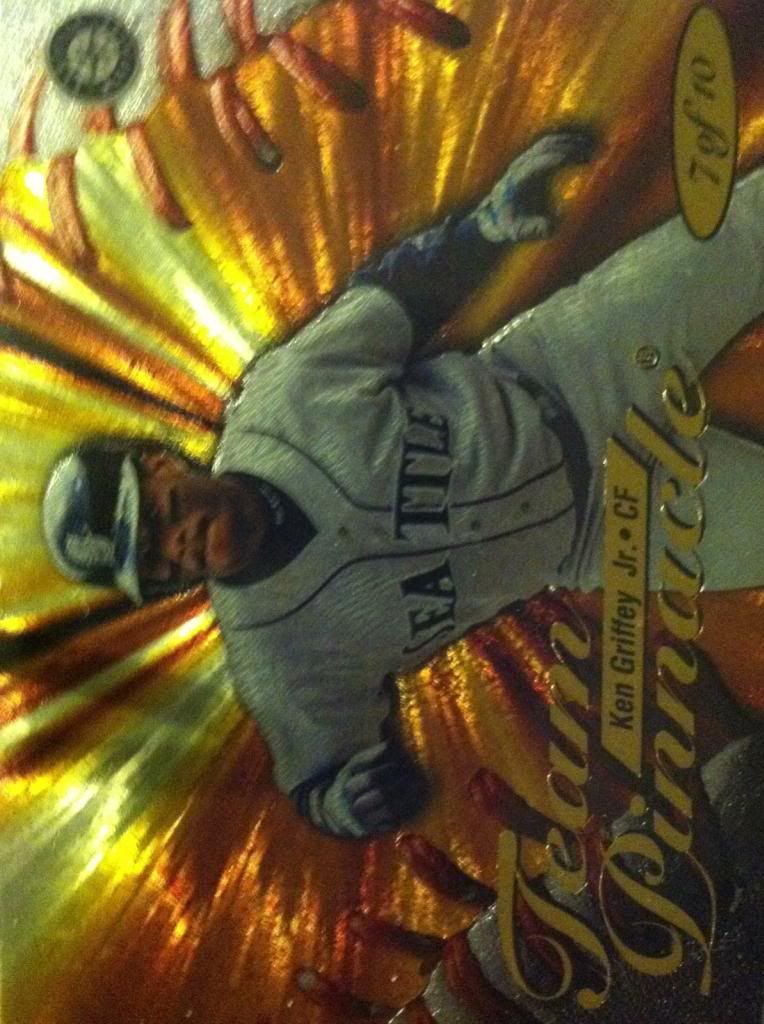 Classic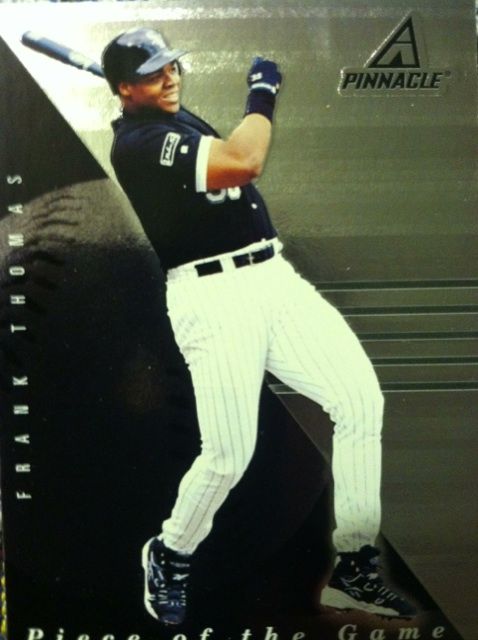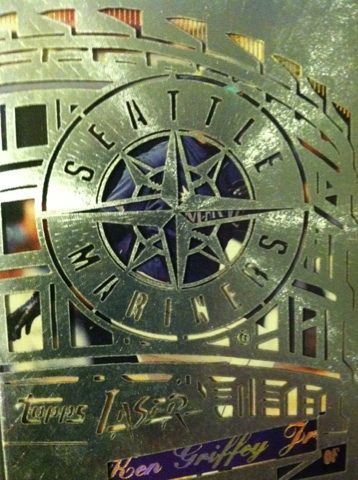 Very cool. You open it up like a book. Guess it's what you consider an early booklet card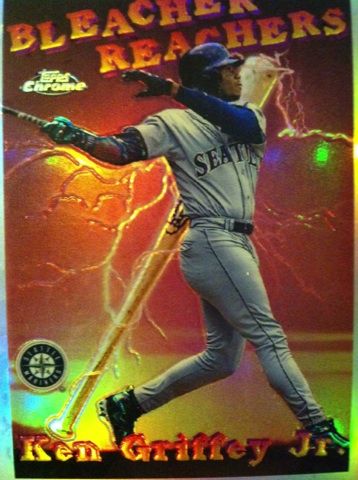 Chrome, refractor, great design, Bazinga!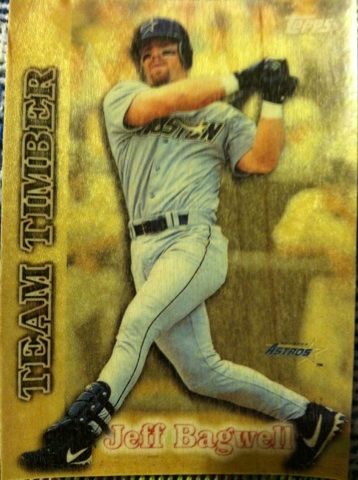 You would think Team Timber would be a thick cardboard, but its very thin and will curl without Top Loader. Almost has a wood feeling to it.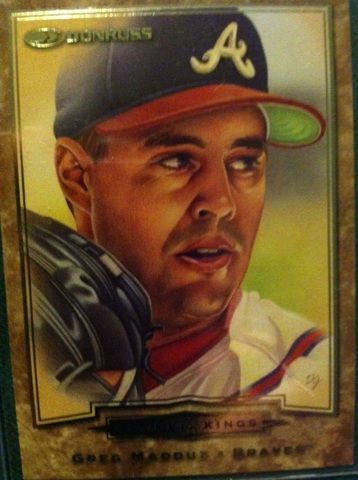 Really miss this Donruss baseball products, that's why I wished Panini would get an MLB License for cards like this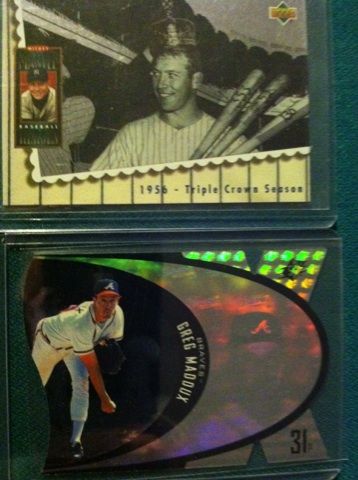 Spx Silver parallel..the design on the card alone is epic. Adding silver or gold, Epic. It also has me singing the song from Rudolph The Red Nose Reindeer movie..Silver and Gold, Silver and Gold...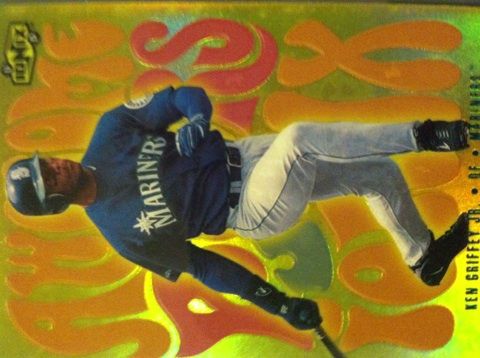 Throwback appeal and makes you think of Austin Powers...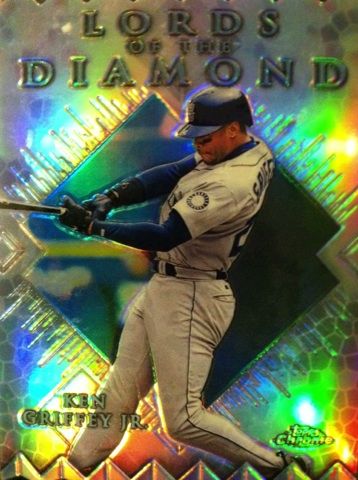 Die Cut, Chrome, Refractor..may I need to say more?
The past three posts took us right down memory lane. We hope it did the same for you for those of us who grew up in 90's insert collecting era. As for anyone else, who grew up before or after this era, we hoped you enjoyed. If only baseball inserts looked like this again. We might be more tempted to get back into collecting baseball cards full time again.
And it's not just because these were designed so well compared to now-a-days either, these cards also fell at a harder rate driving up their values and made them worth looking for in a pack. They weren't one per pack valued at $2 or less. These were more like one in every seventy-two packs valued at $20 or more.
Looking at inserts like these and what is offered today, there is a HUGE difference. And it's not for the best. Companies were much more creative and put forth more of an effort for 90's inserts. If only they could dip back into the past. It may help the state of the hobby. Not everything is about jersey or autographs.
We hoped you enjoyed 90's insert weekend here at Sport Card Collectors. Comments are always encouraged on any of the posts!