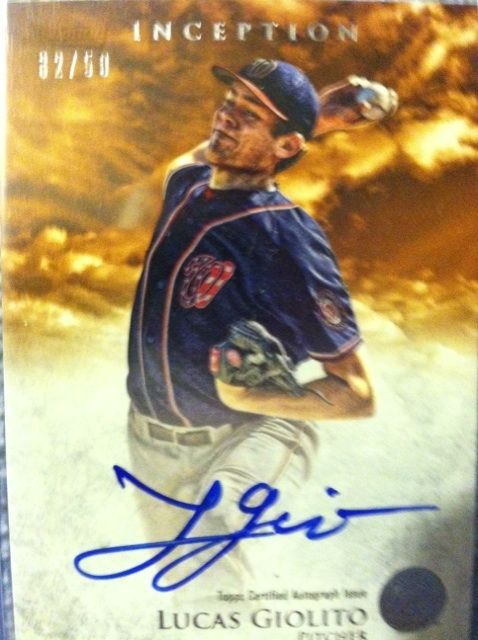 Won this amazing card just for helping out F3 Sports Cards on Twitter
@FAIRCHILDIII
this is one of many giveaways he has done. I even saw someone win a autograph Mike Trout mini card from Archives. It was mind blowing and that was just for joining in on his chat room. He gives out cards, packs, and so on. So if you are not following him, do so. Great giveaways and nice to talk sports cards with.
This is my very first Inception card and its an auto prospect one to boot. These look much more impressive in person. I kind of questioned the design early on with it's artsy appeal. Not as bad when you are holding it.
Let me know your thoughts on this mail day.