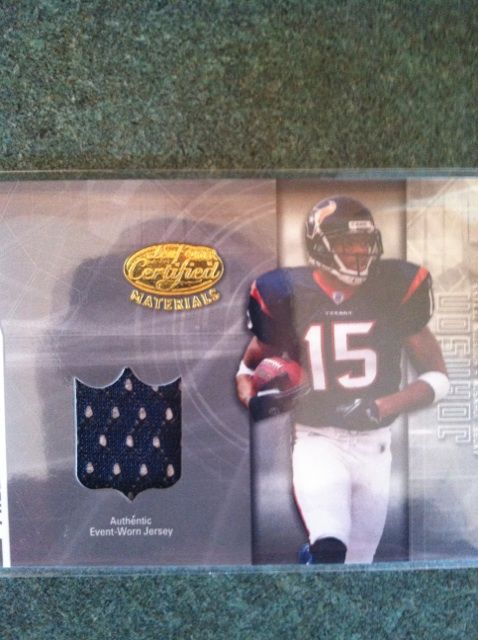 Got this in the mail over the weekend from a contest we won from Hartland on Twitter, a company known for their sports figures, autographed figures and many other collectibles since 1941 has been hosting some sport card giveaways on Twitter to build up their following.
The wanting of this card was bad. Andre Johnson is one of the NFL's best Wide Receivers and we have yet to own a rookie card of his. With this not only being his rookie, but also including a piece of jersey and being a product in Leaf Certified Materials that we are a big fan of, it was a a sweet victory and a PC score.
Let us know your thoughts on this mail day.