First off, I would like to say thanks to the WONDERFUL people at Panini America for providing us with this box to review. Here are many places you can find Panini America:
official site
,
blog
,
Twitter
, and
Facebook
. If you don't follow them at all..you should! They talk to you on Twitter, have contests on their blog and Facebook and the site is also fun to visit!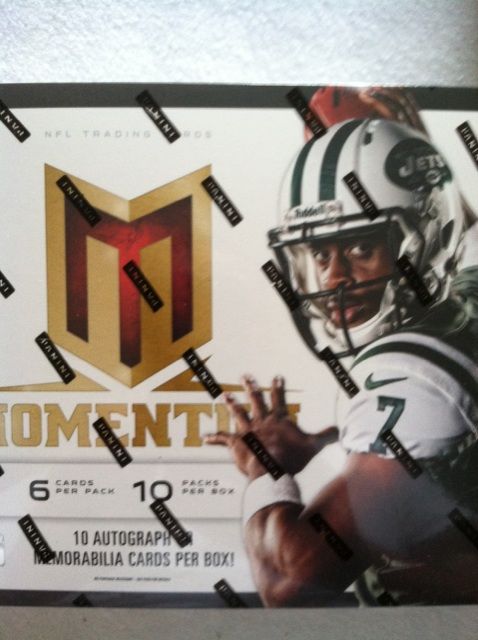 Box Break Down:
10 Packs Per Box, 6 Cards Per Pack
Ten Autographs or Memorabilia Cards Per Box
Find at least Five Autographs Per Box
Ten Rookie Cards Per Box
Studs insert returns featuring authentic diamonds
Around $180 per box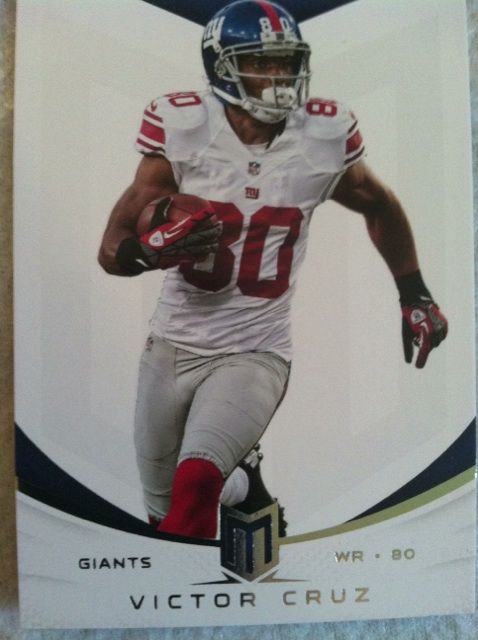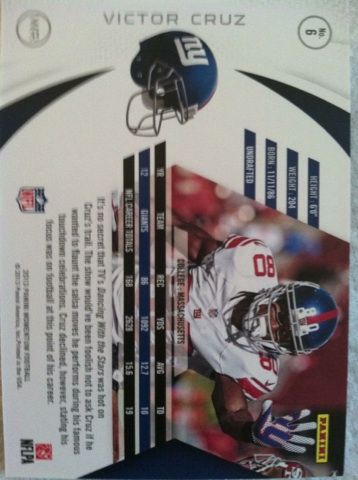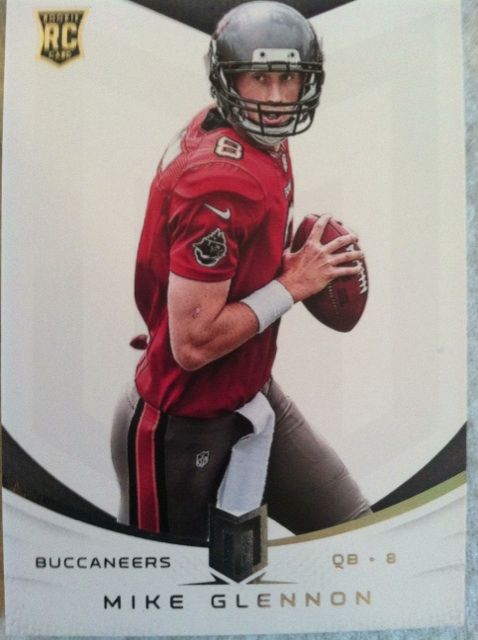 BASE CARDS: Panini continues to improve on their products with every release. This time they improved a much needed base card design in Momentum. They added a nice bottom border that doesn't fall flat with some foil and some team color at the top. Just a little added color gives these base cards more of an appeal than last years. I like the team name, position, number and how much the name stands out on these as well. Last year they had the team name in pretty big writing at the top of the card taking the focus off from the player name.I feel this is more cleaner and organized.

The inclusion of base card rookies is a plus as well.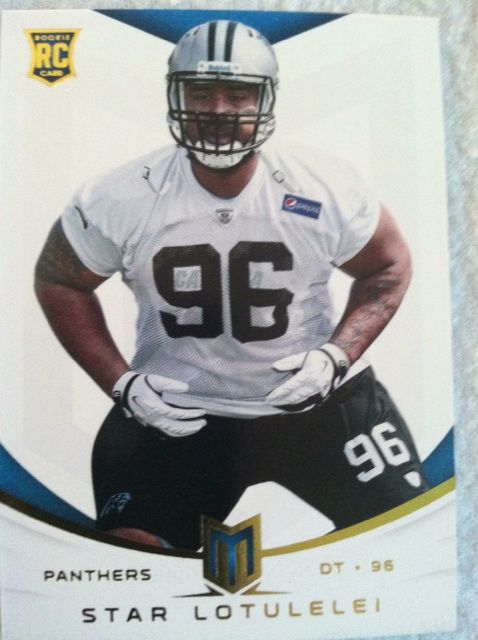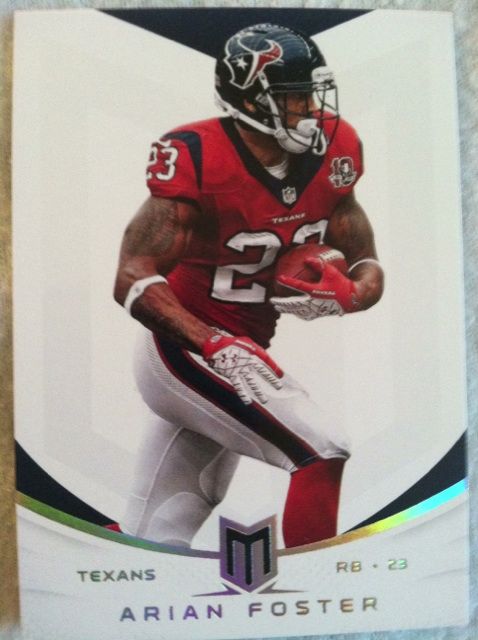 INSERTS: We landed two parallels in our box. A Gold foil that is numbered to 99 and a rainbow foil to 49. I have always been a fan of parallels especially numbered ones.
AUTOGRAPHS: (plus a jersey card that somehow snuck into the pics) We landed 6 autographs out of 10 hits in our box which is a great. The three-swatch Rookie Signature RPS rookie cards numbered to 399 or less are much more impressive this year with the addition of rainbow foil and a full-body image. I like also that it's done in landscape design.

You can also look for Class Reunion Combo/Triple/Quad multi-signed cards that bring together players drafted from the same year and 2013 Rookie Team Threads that's multi-swatch and may also include autographs.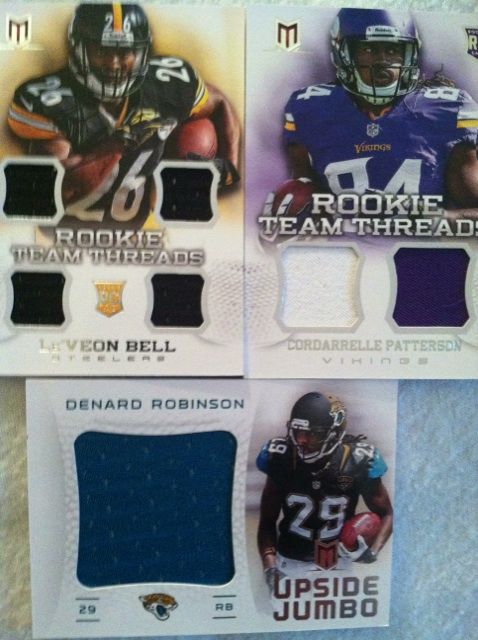 JERSEY/PATCH CARDS: The jersey cards in momentum are unique. No single size swatches other than the Upside Jumbo, but come on, it's jumbo. They all are done well in terms of design. We like the fact that the Rookie Team threads come in different numbers of threads as you see above of 2 and 4. There are also Prime pieces in these and autograph versions to find as well.

Something we didn't find in our box was an incredible "memorabilia" piece in STUDS. This card showcases an authentic diamond embedded into each card of an NFL..well..stud. We among other collectors really liked that addition to the product last year. You can also find Double/Triple Feature Material showcase dynamic duos and trios from your favorite teams. Also find prime versions #'d to 49 or less.

OVERALL THOUGHTS:
Each 10-pack box of 2013 Momentum Football will deliver 10 autograph or memorabilia cards (with at least five autographs guaranteed), 10 Rookie Cards and one parallel.Our box had 2 parallels, 4 memorabilia cards, 10 Rookie Cards, and 6 of the 10 hits are auto's. Some positives about the product are the better designs. The inclusion of top rookie cards in the base set and not just as auto/memorabilia cards. Having the hit per pack potential that could provide a wow. The down sides are the autograph hits. For the second year in a row you can usually land one decent autograph then a bunch of lesser known rookies. That is a tough pill to swallow when you are paying close to $200 a box. But, I guess that's what you get when a company has to get 10 hits in a box. You can't just give away 5 EJ Manuel or Geno Smith autograph cards in every box either or companies wouldn't make money and not to mention if you get all of the star autos in every box it will drive down their auto values.
This years break was much better than last years however by a mile. The memorabilia cards are of future stars and not of nobodies or just lesser known vets. We actually got two decent autographs in Lacy and Mathieu and the other autographs I had at least knew the names of. Last years was awful with the best card of the box being an autograph/mem of Ryan Broyles. From what I have seen, most boxes provide a decent break but you still will have those lesser known rookie autos.
Let us know your thoughts on Momentum and if you have broken any yet?