First off, I would like to say thanks to the WONDERFUL people at Panini America for providing us with this box to review. Here are many places you can find Panini America:
official site
,
blog
,
Twitter
, and
Facebook
. If you don't follow them at all..you should! They talk to you on Twitter, have contests on their blog and Facebook and the site is also fun to visit!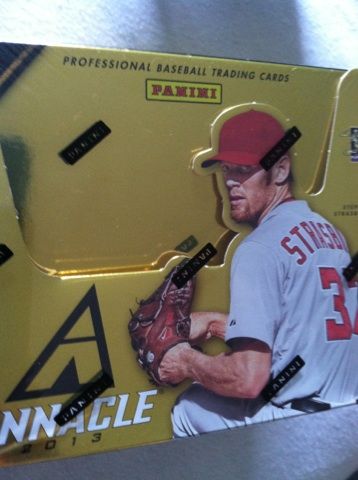 Box Break Down:
24 Packs Per Box, 8 Cards Per Pack
Two Autographs Per Box
Three Museum Collection Per Box
One Artist's Proof Per Box
Under $70 a box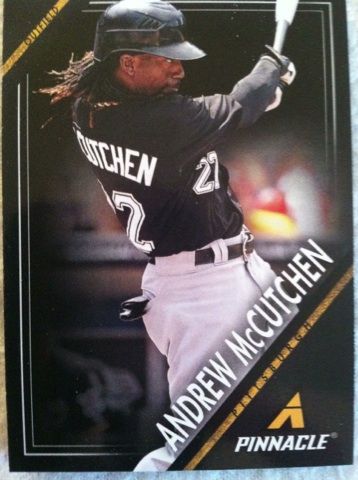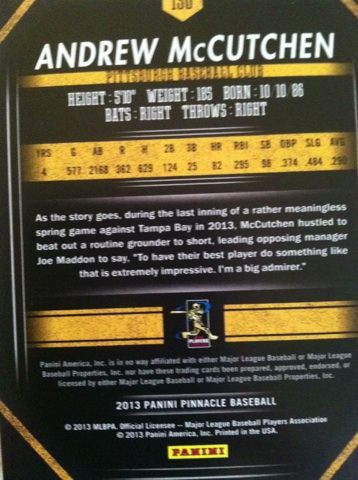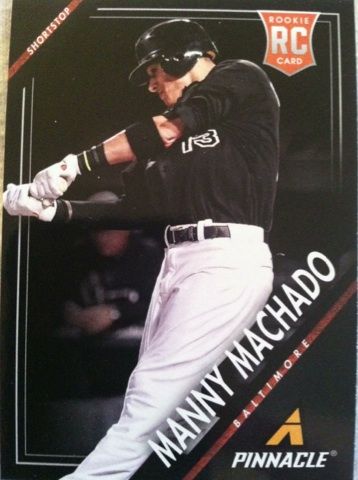 BASE CARDS: Looking at the base set design, for those of us who remember the original 1992 Pinnacle release this is a design inspired by that. The checklist is strong with all of 2013's top stars and rookies. Rookies in this product does include Manny Machado and Yasiel Puig among many others. Rookie cards can be found one per pack. The base set also includes Legend Stars like Rickey Henderson and Nolan Ryan.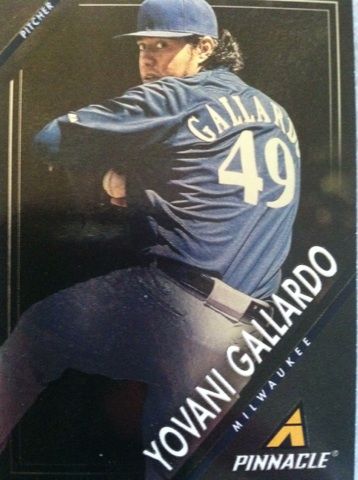 Anyone who collected Pinnacle back in the 90's remembers their Mueseum Collection parallels and the shine of the Dufex technology. Panini pays tribute to those with their Nufex technology.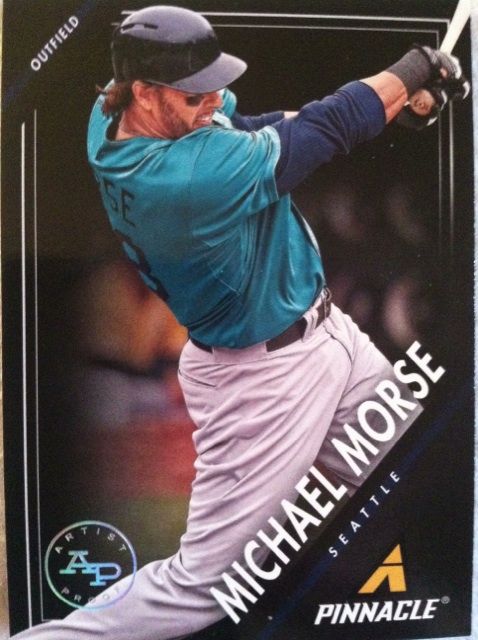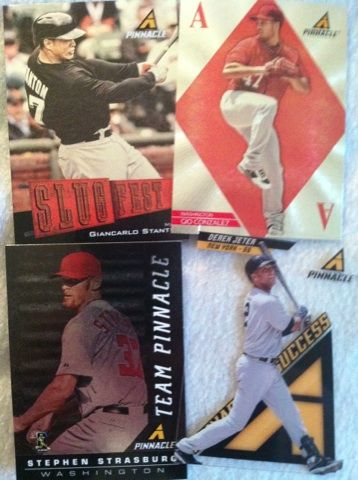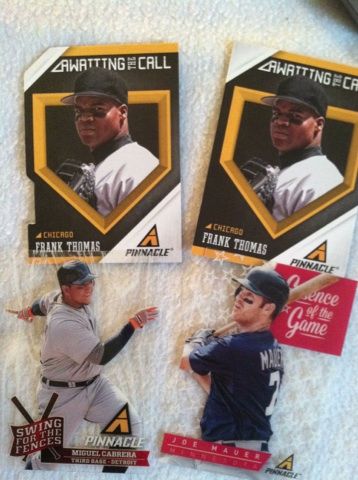 Favorite insert of the product follows below.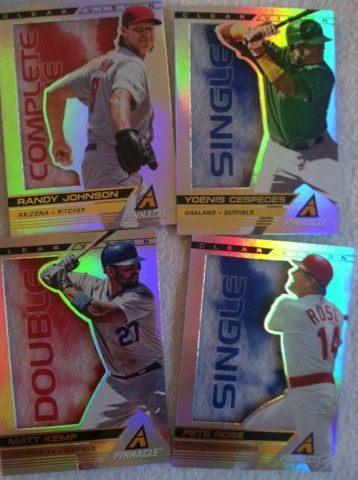 INSERTS: There are inserts galore in this product! Falling at an average rate of 1 per pack. And they are not just your average looking inserts. Some look like the base cards such as the Awaiting The Call, Team 2020, Behind The Numbers, and The Hit King. Artist Proof is same as a base card except a small sympbol in the corner that states Artist Proof. I wished Panini had done something different with those however. I didn't even know I had one til I sorted the cards out for my review. Maybe a silver foil-board card or a gold version of Nufex will suffice there. Others include the Nufex technology such as Team Pinnacle (a Pinnacle classic that's double sided with stars such as the one above with Stephen Strasburg/Nolan Ryan), Slug Fest and Museum Collection.
Then Panini brings out the acetate on great looking inserts such as Swing For The Fences, Pinnacle Of Success and my favorite insert of the product Clear Vision. A card that combines a thicker rainbow cardboard with a thin acetate "window" that states some statistic such as Single, Double, Triple or for pitchers Complete Game, No Hitter and so on. I have read on some sites taht the higher up the statistic, the harder the pull. But, I have yet to confirm that information.
This is what every hobby box should provide in terms of inserts/parallels: Three Museum Collection, two Artist's Proofs, four Awaiting the Call, three Team 2020, two Position Powers, one Behind the Numbers, three Clear Vision, two Team Pinnacle, two Slugfest, one Aces, three Pinnacle of Success and two Swing for the Fences.
AUTOGRAPHS: The design is nicely done here though I think finding Pinnacle Inscriptions would have been a sweeter addition. The hit quality though in most boxes I have seen broken have not been superb. I have seen mostly average Joes being pulled. But, that just means the big hits are still out there waiting.

And here are some big time autographs to look for in this product. Players like Cal Ripken, Jr., Frank Thomas, Mike Trout, Ken Griffey, Jr., Mariano Rivera, and Stephen Strasburg among others.

JERSEY/PATCH CARDS: N/A (though I think it would be a great addition to the product. Especially if used with the Nufex technology.

OVERALL THOUGHTS:
It's been 15 long years since collectors were given the opportunity to collect Pinnacle Baseball. I like that Panini stuck to the classic Pinnacle layout in terms of inserts you would have found in the product 15 years ago. I also like the price per box and the value that you can find in one. Especially if you land a big name auto. A box is packed with rookies, great looking inserts and two autographs. I would say if you want to take a trip down memory lane if you once collected Pinnacle and enjoyed what it had to offer, give this product a try.
I must also note that despite the product lacking MLB logo's due to the fact that Panini only has an MLBPA license, they did a great job here and shows us another reason why Topps needs competition in that department.
On another note, I wonder how many times I must beg Panini to bring this product back to football as well. Hopefully they see this note. I also wonder where this Pinnacle adventure from Panini will take us next. Maybe classics like Pinnacle Mint, Pinnacle Inside, or New Pinnacle? Very interested where they go from here.
RATINGS:
Bloggers Note: Our ratings are based specifically on the blaster, box or packs we opened and do not express what the overall product could bring. Ratings based on a 1-5. 1 Being the lowest and 5 being the highest.
Packaging:
5
Base Design
:
3.5
Insert Design:
5
Memorablila/Autographs:
4
Blaster, Hobby Box, or Pack Value:
4