First off, I would like to say thanks to the WONDERFUL people at Panini America for providing us with this box to review. Here are many places you can find Panini America:
official site
,
blog
,
Twitter
, and
Facebook
. If you don't follow them at all..you should! They talk to you on Twitter, have contests on their blog and Facebook and the site is also fun to visit!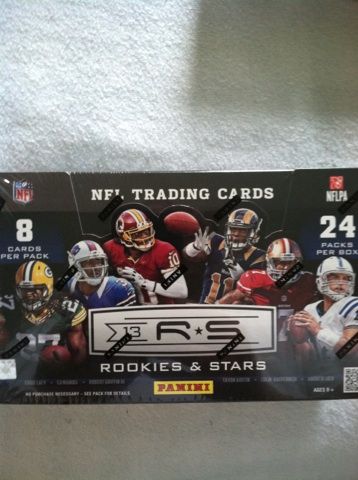 Box Break Down:
24 Packs Per Box, 8 Cards Per Pack
Four Autographs/Memorabilia Cards Per Box
At least Two Autos Per Box
24 Rookie Cards Per Box
NEW! Crusade Inserts - 2 Per Box
Under $90 a box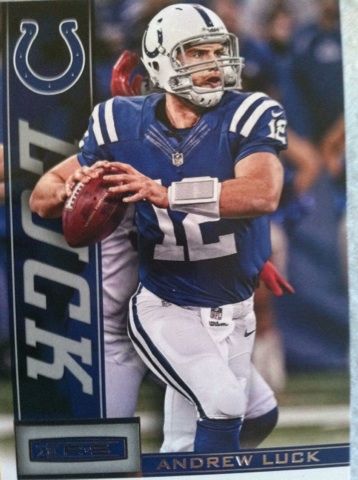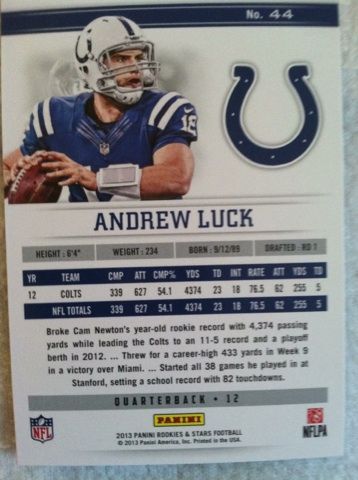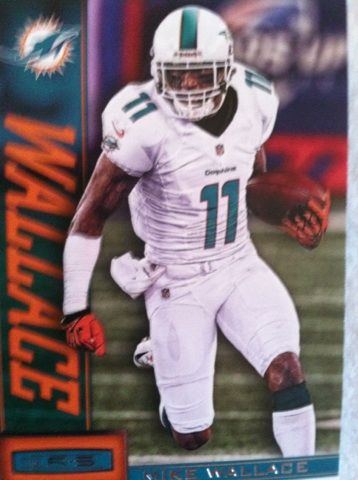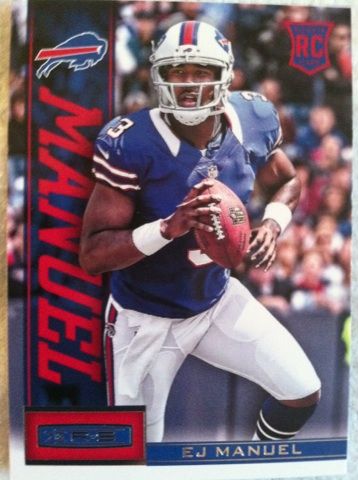 BASE CARDS: Finally glad that Panini has moved away from the dreaded white background design of Rookies and Stars past to a more bold colorful approach that includes somewhat action shots. This is probably the best looking base set of Rookies and Stars to date.
Another positive to this years base set is the inclusion of top rookie cards. In years past, all of the top rookies you could only find in autograph form. Now they are apart of the base set. I think this drastically improves the wanting to put a base set together.

Another thing I have personally always enjoyed about Rookies and Stars is they normally include rookies you don't find in every product. And those rookies are sometimes diamonds in the rough such as the 2004 Wes Welker I posses.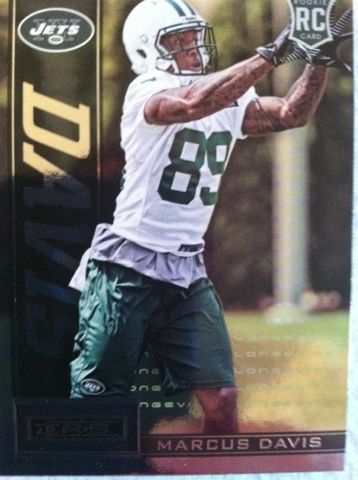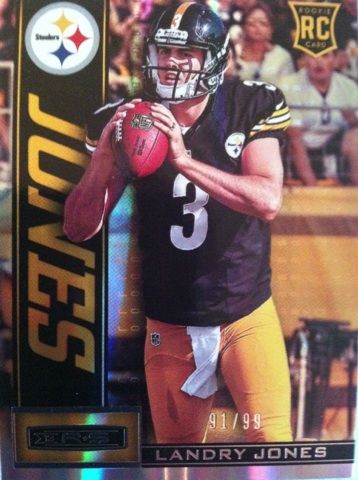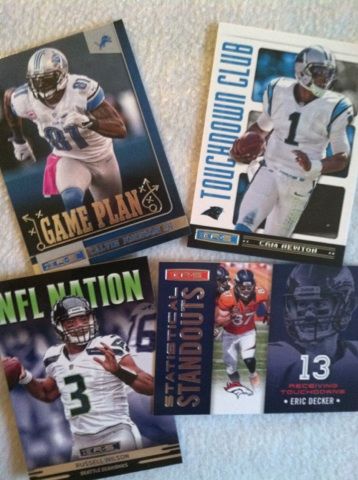 Favorite insert of the product and one of the best looking football inserts in years: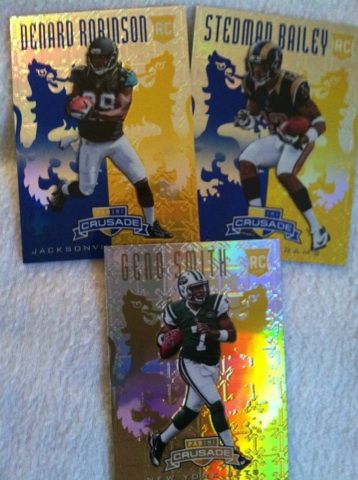 Here is a closer look at Geno Smith Gold parallel.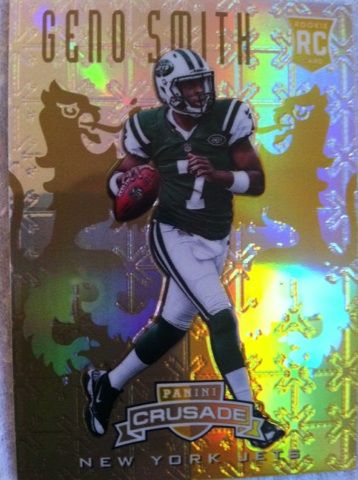 Gold Parallel in Crusade
INSERTS:
The inserts stick with the typical Rookies and Stars appeal and they are well done. Such as Longevity, "rainbow" Longevity (there are much other rarer Longevity inserts as well), and basic looking inserts which the Statistical Standouts one rises above the others with its blend of colors and design scheme.
But the best insert in this years product was the one they resurrected and probably THE BEST LOOKING INSERT in years for a product. Crusade!!!! This insert made an immediate splash with me when I saw pics posted from Panini, but the pics don't do this insert justice. You have to hold one to really enjoy it and to treasure it. This design and appeal makes Topps Chrome refractors hide in the closet from fear of it. You get two of these per box. We got lucky and landed a third of Geno Smith that is a gold parallel version numbered to 25.
Here is a breakdown of the Crusade inserts with it showcasing several colored variations:
- Blue - randomly inserted
- Red - numbered to 99
- Purple - numbered to 49
- Gold - numbered to 25
- Green - numbered to 5
- Black - numbered 1 of 1
Going back to the other inserts, you should find the following in a box:
- 6 Parallels (includes all 100 rookies)
- 2 Statistical Standouts
- 2 Touchdown Club
- 2 Game Plan
- 2 Crusade
- 2 other inserts/parallels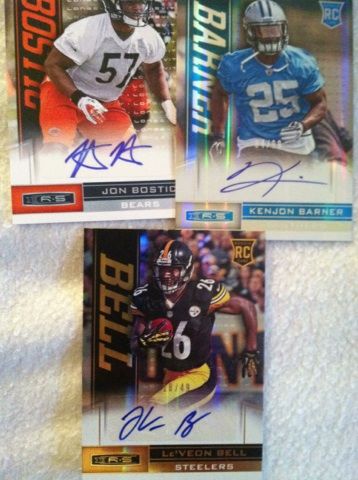 AUTOGRAPHS: The rookie autos are the base card design with an auto. But you can also find stunning Film Rookie Premiere Slideshow Signatures and Team Chemistry dual-signed cards and Rookie Materials Signatures that is much improved over years pasts that included manufactured patch cards signed.
I don't think we did too bad with our pulls. The two running backs are rising stars and if Bell can stay healthy he could be a starter in Pitt. I do wished we could have gotten more variety here other than base autographs however. I would have liked to seen one of those Rookie Materials Signatures being included in a per box basis.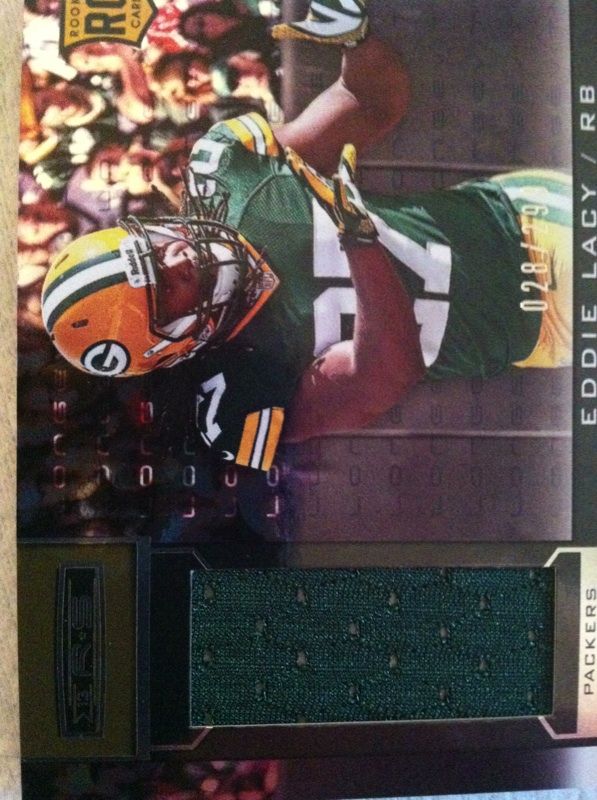 JERSEY/PATCH CARDS: I like jersey cards on silver board and ones with a little bit bigger of a swatch. Panini did a great job here with eye catching silver board. I also like that they are all numbered so you know there is only a certain amount of each and not an overabundance. That should help with market sales.

Some of the swatches that Panini used for the Prime parallels are sickening especially against the silver foil. We have seen others post patches from the product that are stunning.
OVERALL THOUGHTS:
Another solid Rookies and Stars release (and one that we would probably try again with the low numbered parallels and hit potential) that some are calling the best in years. Solid base card design, sweet looking auto/jersey cards and Crusade inserts to me are an extra auto or jersey hit in a box and are pretty popular on eBay right now. So basically you are getting at least 6 hits in a box guaranteed without knowing if a bonus one is hiding. I would much rather pull a nice looking insert over a plain swatched jersey card any day. Tell me if you feel the same and I assume you do.
The autographed cards we didn't pull in our box look outstanding and if you don't know what we are talking about, here is the link to Panini's blog, The Knights Lance where they are displayed.
http://paniniamerica.wordpress.com/2013/08/16/the-panini-america-quality-control-gallery-2013-rookies-stars-football-110-pics/
Let us know your thoughts on our break and Rookies and Stars football in general.