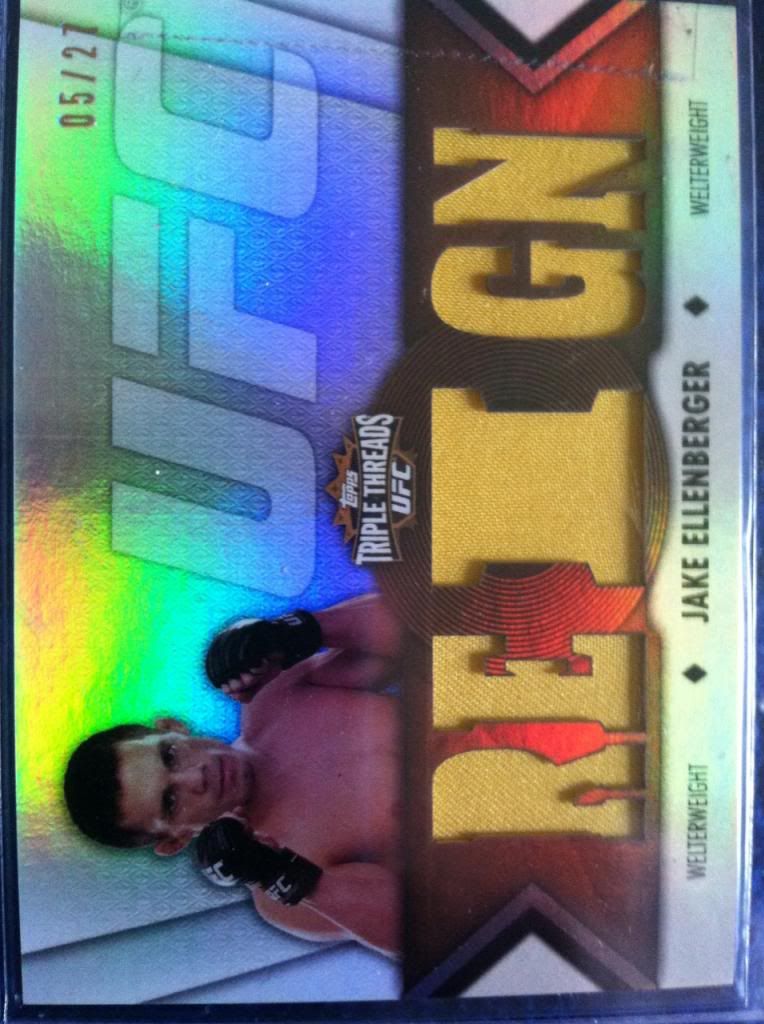 A huge contest was ran by @cagelawyers who challenged us fans to see if we can get Meisha Tate to follow him on Twitter in which she did! So he promised at all of his followers would either receive a relic or autographed UFC card. And that's HUGE since he had about 500 Followers.
Having an unknown mail day was a bit exciting. Was it an auto? Was it a memorabilia card? Who was it? The possibilities were endless. The anticipation kept me running to the post office.
Upon finding the envelope had arrived, I ripped into it like a Christmas present and was happy with the results. Only 27 of these bad boys were made. The yellow memorabilia piece just jumps off the rainbow cardboard. This is one of the better looking Topps UFC cards I have seen or own.
I would like to thank @cagelawyers for their genorosity and another sweet mail day.
Let me know your thoughts on this UFC mail day.