Being unable to afford some products, such as Fleer Retro, has led us to entering Upper Deck's NPN online program to try and win FREE cards from the product. Unlike yesterday's post with an autograph from Fleer Retro Hockey 12-13, today's is just an insert. But being a fan of Fleer Products, seeing an unautographed Rookie Sensation card isn't a bad mail day by any means.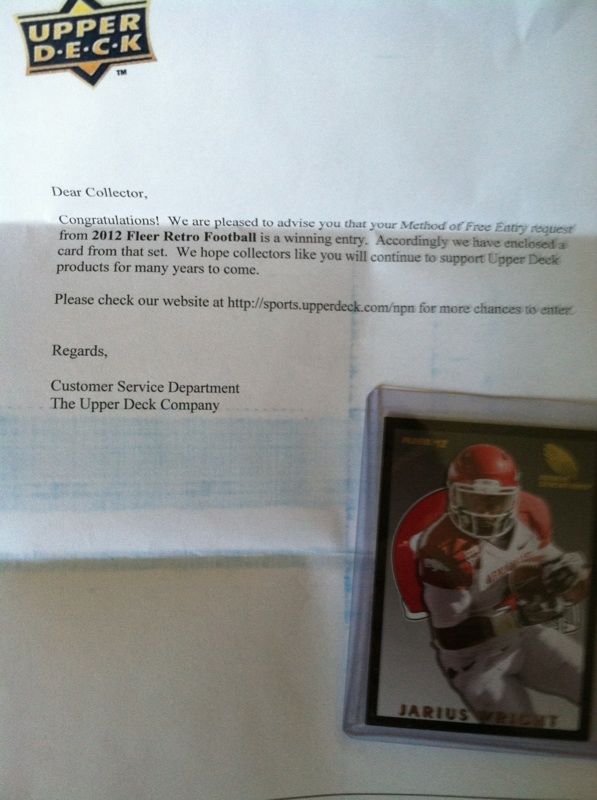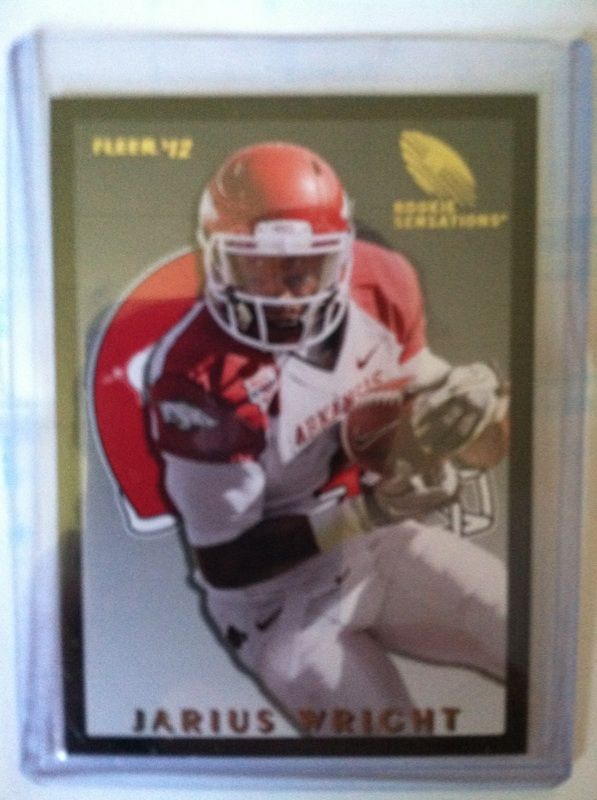 Hopefully at some point Jarius Wright will step up into a top receiver because for some reason we keep having luck finding him in packs and now for a NPN mail day.
Let us hear your thoughts on our Fleer Retro mail day and if you have tried the product.