Received this card on Tuesday from a contest I had won on Twitter from some great people at B and M Sports Cards. I recommend you give them a follow.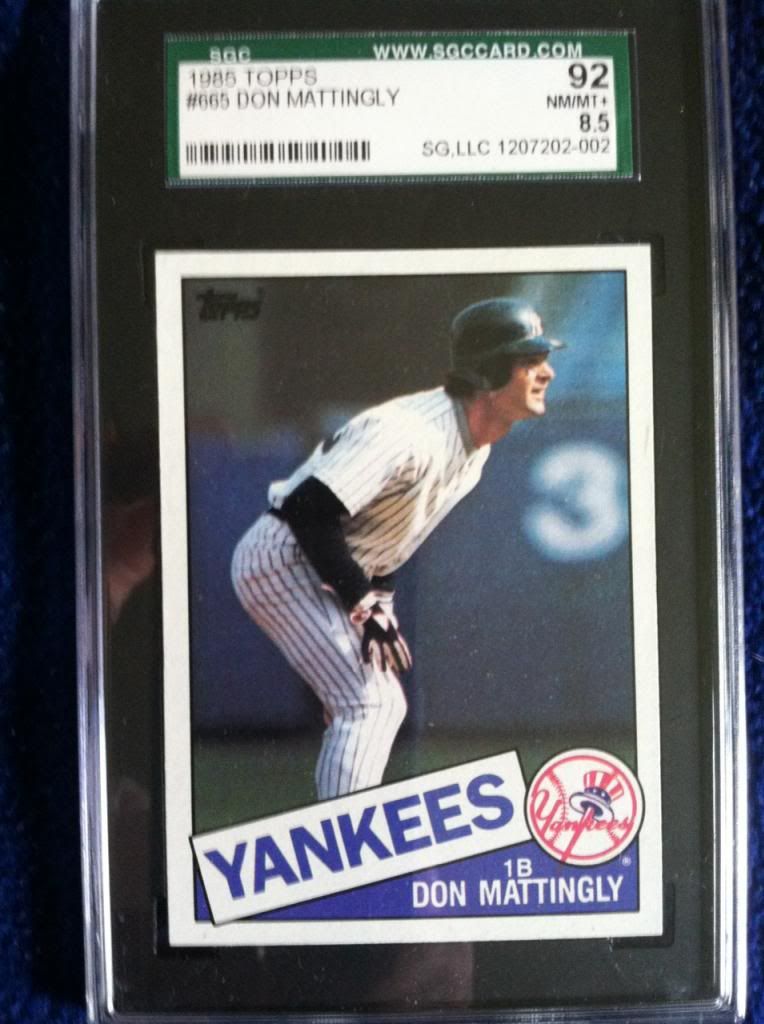 This is third graded card I have in my collection. First Yankee one. I was always a fan of Mattingly and I am a Yankees fan, so this one was a nice score for the PC. A huge thanks goes out to B and M Sports Cards for this mail day and for the fun contests they run.
Comments are always encouraged!