Yesterday this arrived in the mail: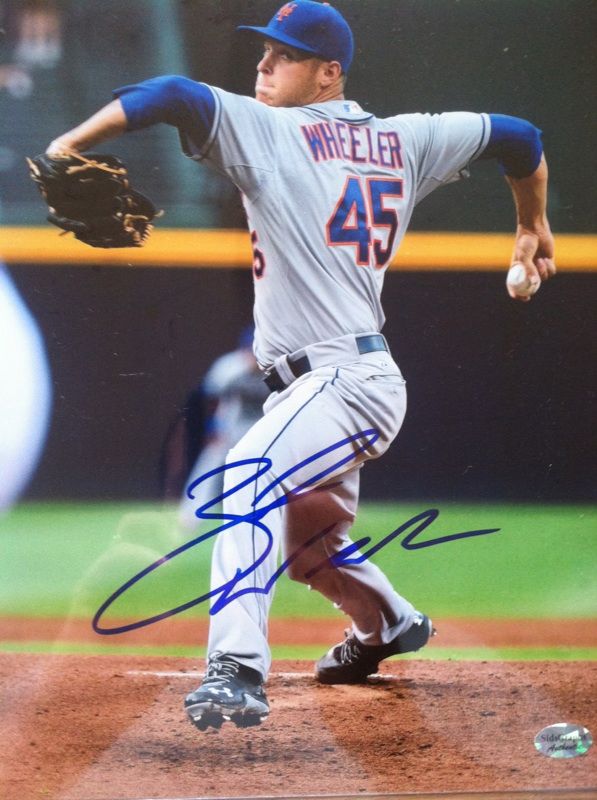 This auto photo I received was for a contest win from Sidsgraphs who hosted the entire month of October with daily autograph item giveaways. They held these contests both on Facebook and on Twitter.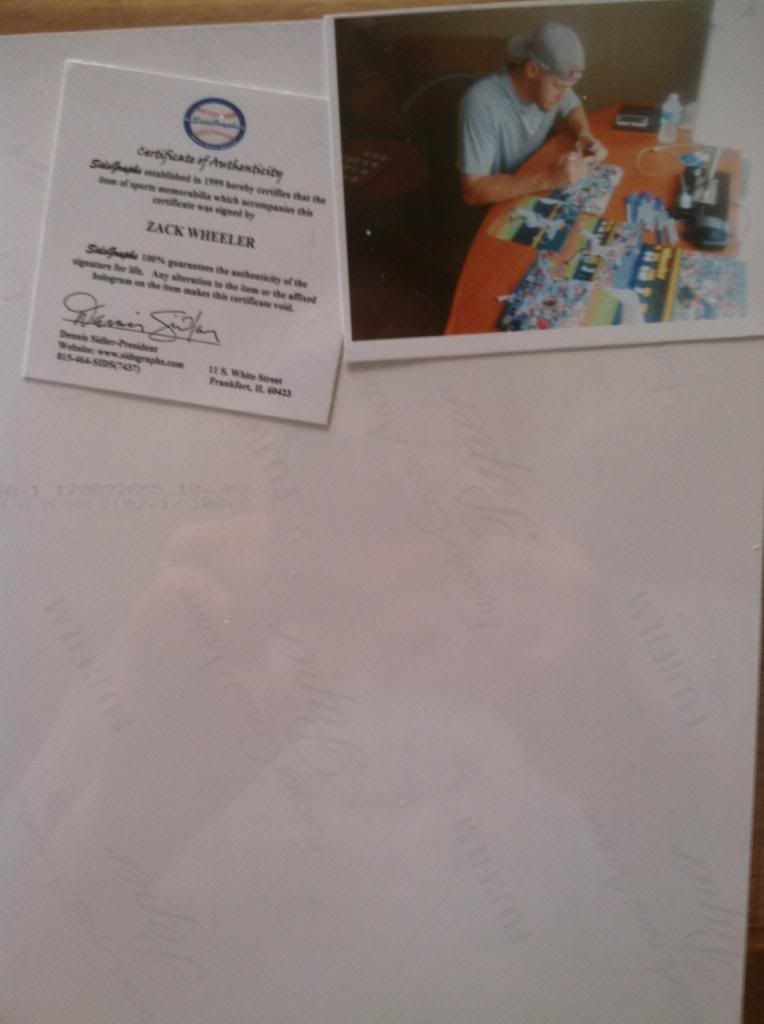 The photo arrived in a Top Loader, something not all memorabilia companies ship with and also came with what I would call an extra bonus collectible. A picture of Wheeler signing the photos. That's pretty cool to me and is as authentic of a picture as it gets.
As for Wheeler, he is an up and coming pitcher for the Mets. He could be the number one starter there with Johan Santana on the way out. Wheeler put up decent numbers as a rookie in 2013:
ERA
W-L
SO
WHIP
3.42
7-5
84
1.36
With that being said expect the Mets and their fans to have even higher expectations for the 2014 season. And now I have them as well with this autograph photo now in the PC.
In closing, a pretty nice mail day from Sidsgraphs and a huge thank you goes out to them as well. If you are curious about who they are or want to check out their website to see what they offer, you can find that
HERE
.
As always, comments are encouraged!