We recently posted about a Yard Sale we went to and picked up a bunch of sports cards at (mostly baseball). We thought it would be fun to take you on the journey with us to discover what is inside of every box, every single we got picking out the best ones along the way to show. We hope you enjoy the trip and comments are always welcomed.
It's pretty obvious why we wanted to pick up this box at the yard sale. The outside of the box was marked 2001 Bowman. And the first thought that jumped to mind was..Pujols..Pujols..Pujols.. Now, we never did find Albert in here, but there were plenty of other great rookies we found.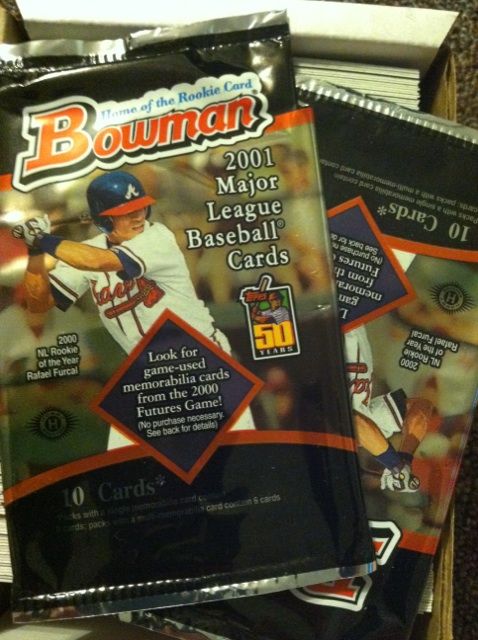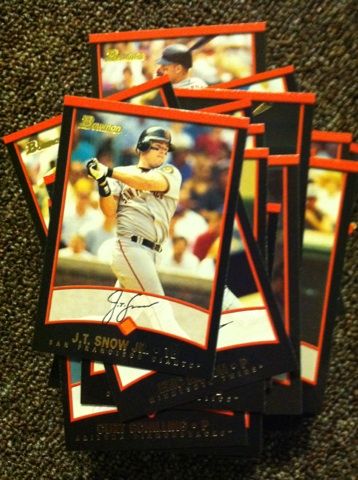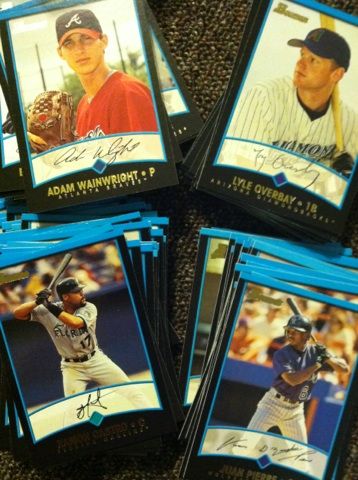 Stack and stack of prospect and rookie cards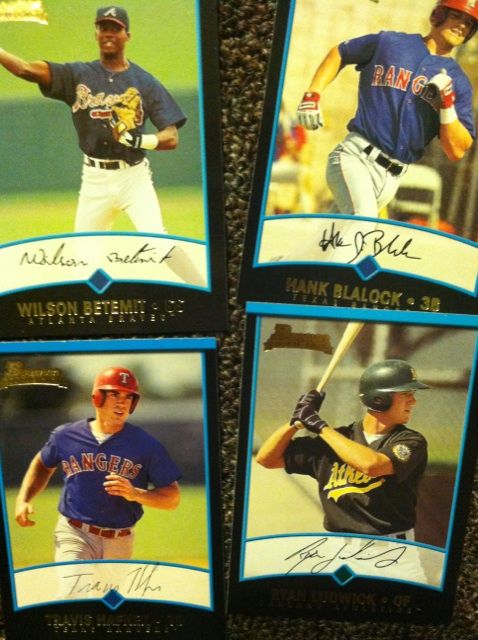 Some of the key ones, Betemit, Blalock, Hafner and Ludwick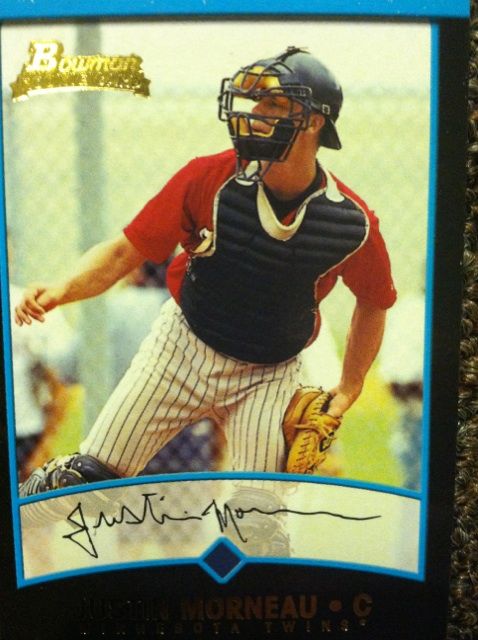 Morneau was a great find. We didn't have any of his rookie cards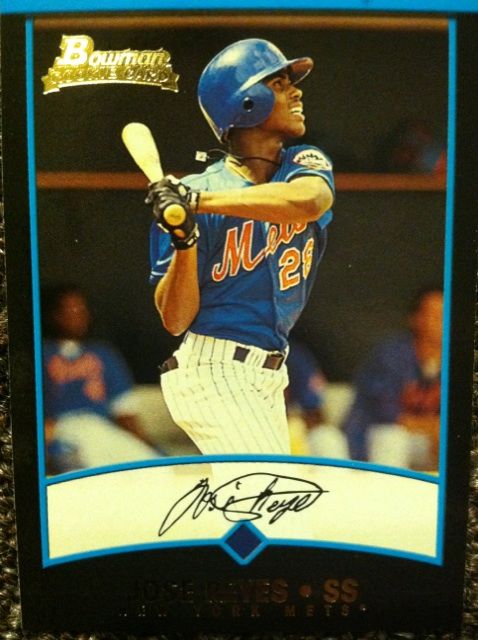 And the best find of the box. A Jose Reyes rookie card. One thing to take note of the cards however, most were in great condition. However, being jammed in a box for 12 years didn't do these any good. The wax on the cards stuck them together and some we had to peel apart taking off some of the black border on the back of the card. It was a little disappointing, but what can you do. They are still in near mint condition. Most are Mint.
Let us know your thoughts on this find and we will continue to post from this lot of baseball cards we got at the yard sale. We are starting to narrow things down and only have 4 big boxes to post about. When we go through them, you guys will be the first to know the results!