We recently posted about a Yard Sale we went to and picked up a bunch of sports cards at (mostly baseball). We thought it would be fun to take you on the journey with us to discover what is inside of every box, every single we got picking out the best ones along the way to show. We hope you enjoy the trip and comments are always welcomed.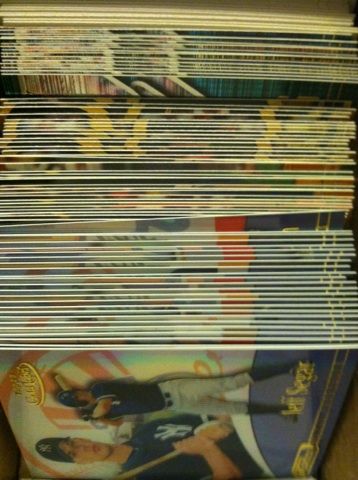 I hadn't actually heard of this product before. And if I had, I definitely hadn't bought any. Topps Fusion is exactly what the product title states, if Fuses multiple Topps products into one big one. There is Bowman's Best, Topps Gold Label, Topps Finest, Topps Gallery, Topps Stadium Club built into this one product.
Depending on what number in the base set a card was, depended on which Topps product was there. For example, Card numbers ending in a 1 or 6 are done in the style of Bowman's Best. And from there on the different Topps products fill up a base set.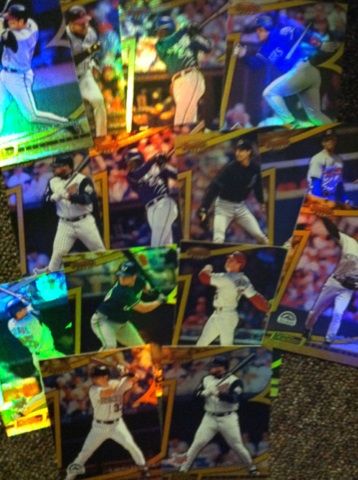 Bowman's Best is a missed Topps product of mine. I really liked the different base card appeal with the rainbow shine.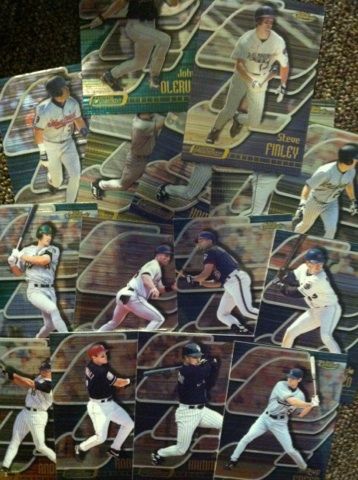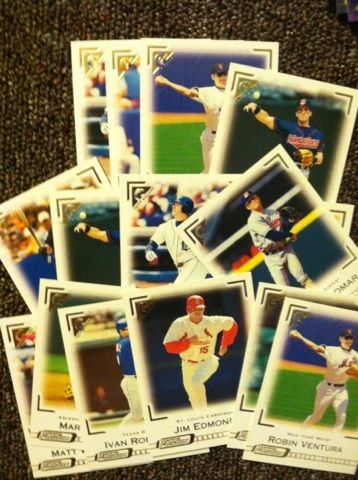 Topps Gallery, another Topps product that got axed, was a weird addition to this product I think. Doesn't seem to fit in.But maybe they did it to offset all of the glimmer. I think Topps Chrome would have been a better fit however.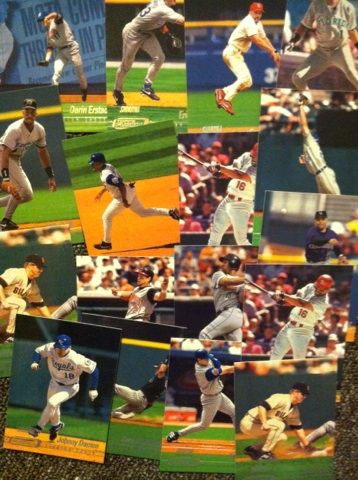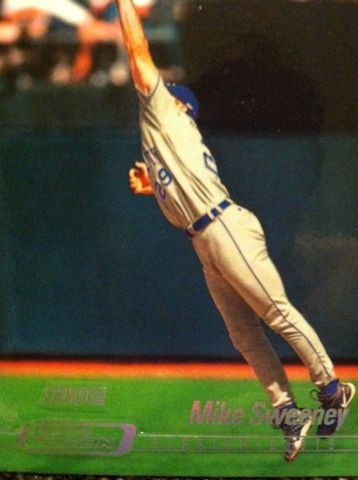 One of the only Topps products that offered amazing photography along with it being borderless, Stadium Club I think is a sad loss for Topps. I am about action photography and most of the time their products don't provide that anymore. Or if they do a border takes up a lot of the card. That's what made this Topps product superb.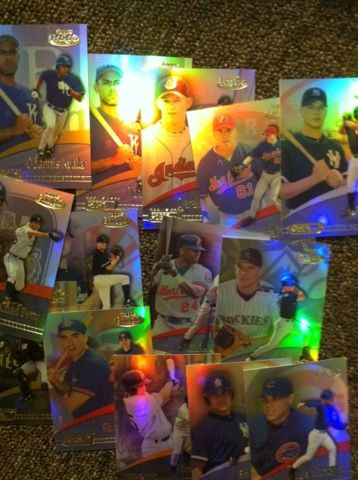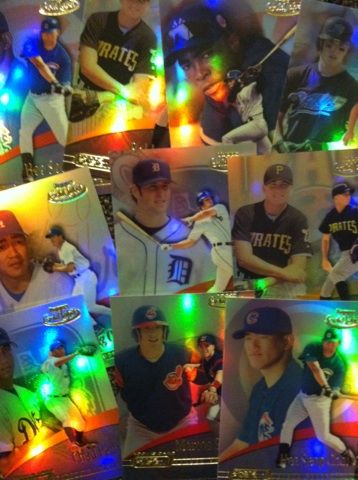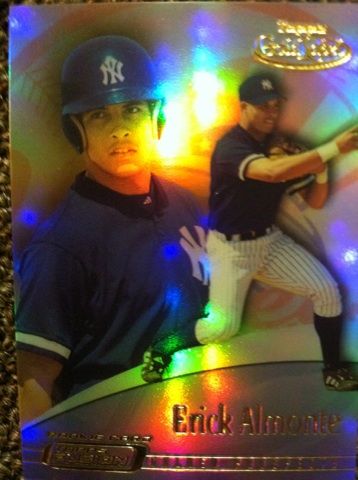 And who doesn't miss Gold Label? I guess if Topps made this Fusion product now-a-days with the same products it should be called 2013 Topps Why Did We Get Rid Of Some Of These?
Another thing to note about Topps Fusion baseball 2001 that it's the only product that offers a Marco Scutaro rookie card. Which we did not find in this assorted box.
Let us know your thoughts on this product and if you have ever tried it.