Now that you have chosen a sport or sports to collect from Part 1 of Collecting Basics, you have now gotta add to start to add to your collection. There are many ways to acquire cards to your collection.
You can go to hobby shops, retail outlets such as Walmart and Target, yard or garage sales, sometimes even at consignment shops. Collecting Basics 2 is here to help you out with information on buying from retail and hobby shops. There is so much out there that sometimes even a simple breakdown can help you decide what to buy.
Lets kick if off in retail because that is the cheapest alternative especially for beginning collectors. You can find retail cards at Walmart, Target, Dollar stores, some grocery stores, gas stations and pharmacies.
They offer many, many forms of buying options at retail stores. You can first choose from different packs:
From Retail Packs
To Rack Or Jumbo Packs:
To Blister Boxes: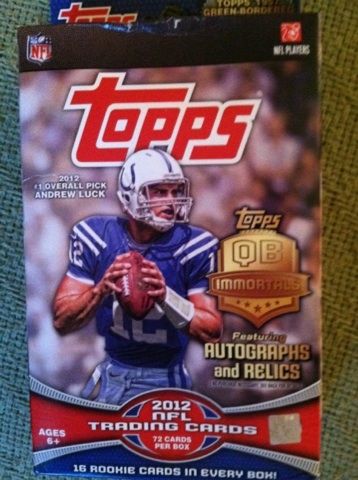 To Repackaged products: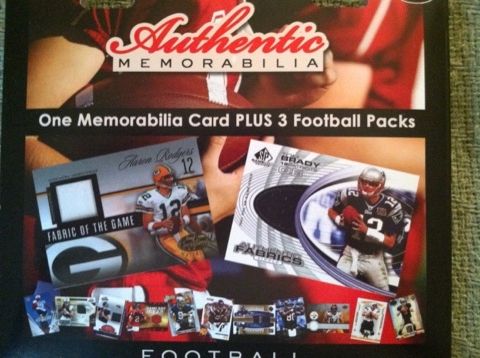 Mega Box or Monster Box:
To Blaster Boxes:
Now you are thinking, wow, what's the difference. Well, luckily I am here to break it down for you. There is definitely a huge difference between hobby and retail products. Not only because of price, but other reasons as well. Such as hits. Hits to me are autographs and jersey cards. When it comes to retail, they are much more astronomical odds of pulling one unless it is guaranteed. It all depends on what you are looking for. I find some retail buys are better than others and some retail products do include hits. However, the hits are not as top notch as they would be in hobby when one is guaranteed.
Here is a breakdown of what usually each one of the retail products offer.
Retail Packs: Usually offer between 8-12 cards per pack. There are rare occasions you might get a hit but if you are buying retail packs, you will mostly find base cards. Price varies from $.99-$3.99.
Rack or Jumbo Packs: Usually offers between 36-72 cards depending on the brand. These have been known to have some nice hits pulled from them. Price is usually $4.98. Some may run up to $9.98 for Chrome products that contain special parallel cards.
Blister Boxes: Blisters are usually hanging up but depends on what store you find them in. They usually contain one pack of cards and it usually is about 72 cards. Some may contain a guaranteed hit such as a jersey card. Others may have special parallel cards. Price is usually $9.99-$15.00
Repackaged Products:Like the title states. These are repackaged. Some companies like Fairfield Company, take older and some new retail packs from a variety of companies, they pack them up in their own packaging, sometimes throw in a bonus hit such as a jersey or an autographed card from one of those companies and sell it as a packaged deal. The size of the package deal will depend on how much you pay. There are bigger packaged deals where there are about 100 random cards thrown in as well with a few packs. Those cards usually vary in year and brands. Price ranges are from $3.99-$29.99.
Monster Or Mega Box: Topps calls theirs Mega box, Panini calls theirs Monster Box. Either way, it's the same thing. There are usually a few packs of retail, a couple packs of hobby and a throw in of bonus parallel cards. These range in price from $15-$20.This is a great deal since you get some hobby packs that have proven to pack some nice hits.
Blaster Boxes:
Blaster boxes are what you call the higher end buying option for retail. They cost $20 and contain 7-10 retail packs. Most come with a guaranteed jersey card or commemorative memorabilia card. Some even an autograph or two. They also might come with special parallel cards. Most of the time the autograph, memorabilia or special parallel cards are packaged separately inside the box in a plain silver wrapper.
Retail Boxes (no picture): This is a mini version of a hobby box. The retail boxes are the ones holding the retail packs which ranges from 24-36 packs. Each box sometimes comes with a guaranteed hit. It's best when buying one of these boxes to buy it sealed. Many people will steal the hits out of these by pack searching them out.
Now that I have summed up the many retail options, I will move onto hobby.
For hobby, you have:
Hobby Packs
Mini Boxes
Hobby Box
Jumbo Boxes
In hobby, there are not as many options, but there is a lot more to find in terms of hits.
Hobby Packs:
Hobby packs come from a hobby box. Meaning hits could be found at a much better rate than retail since most hobby boxes contain 4-6 hits. Each pack ranges from 4-12 cards. Prices range from $4.99-$65 each.
Mini Boxes:
Some hobby boxes come in 2 parts or what's called mini boxes. They are usually much cheaper than a hobby box and do contain hits. The price ranges on these from $65-$120 or a little more depending on product.
Hobby Boxes:
If you are looking to get some nice hits, hobby boxes are the best way to go. However, not everyone can afford the price range of $50-$500 which is why retail is so important. Most hobby boxes contain 1-24 packs. 1-12 hits. Usually 2 of the hits in a normal 4 hit box will be autographs.
Jumbo Boxes:
These are like mega Hobby Boxes. They usually have more hits and more parallels. Will run you a bit more money, but another hobby option if you can afford it.
Well, there you have it. There is a lot to process but hopefully I broke it down enough to help you with your buying options on any budget. If you have any questions or need any buying tips on which ones are the best options, feel free to comment below and I will answer your questions.
And as always, Happy Collecting!