Yep, that's right. I brought back the popular series Hobby Topic. This series is all about you, the readers. My opinion is mum on every subject, however, you guys have the open mic per say on here. So without further ado, here is today' topic:
Upper Deck released a new basketball product called
2014-15 NCAA March Madness® Collection Basketball. It looks pretty cool overall but one thing sticks out to me.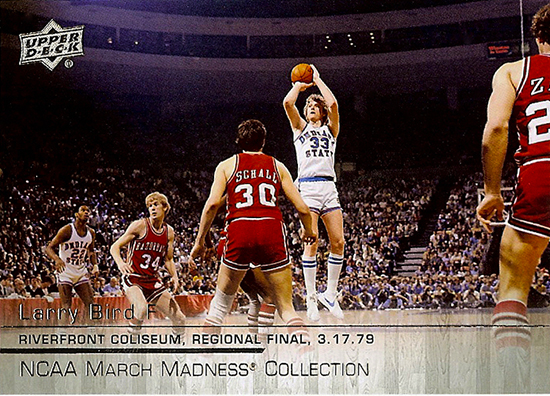 That one thing is an insert called Upper Deck Bracketology.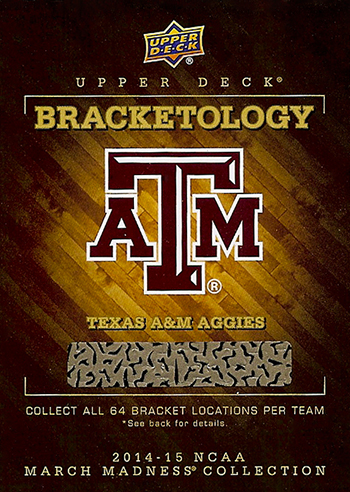 These cards allow you chance at AWESOME prizes including autograph cards and a chance at some MJ stuff. All you have to do to qualify for prizes is scratch off the code on the front of the card, enter that code at UpperDeck.com and it will give you a seeding for the team on the front of the card. If your team seeding is correct with the real brackets, that gives you the chance to win prizes. If the seeding isn't, you won't be eligible to win anything. You will however have multiple chances to match your team up with the brackets as retail and hobby boxes will have multiple of these per each.
Once your card is active and unlocked and is eligible for prizes, you just gotta sit back and hope your team makes it to the Sweet 16 to get a special edition pack of March Madness cards with a random autograph from a star within. Same goes for Elite 8 and Final 4. If your team wins it all, you will receive an incredible autograph memorabilia piece from Michael Jordan showing him cutting down the nets from the 1982 NCAA Division I Men's Basketball Championship game. How cool is that?
So it took awhile to get here, but here is the Hobby Topic question. What are your thoughts on this? Is this a cool promotion? Does this make you want to buy the product even more? Do you wish Upper Deck would do this in more product?
Leave your thoughtful comments below!