In the first of this series, I discussed why I don't watch the NBA anymore but still collect the cards.
Today, is a bit different of a sport, UFC. I can't say I have ever watched a match. I just have absolutely no interest in doing so and same goes for boxing. Watching someone annihilate another person til they are down just doesn't do it for me. I will say though, these athletes have gotta be some of the toughest ones out there..
However, collecting UFC cards does do it for me.
Most of the time, On-card autographs
and the sometimes colorful fighter worn relics add some flair to cards.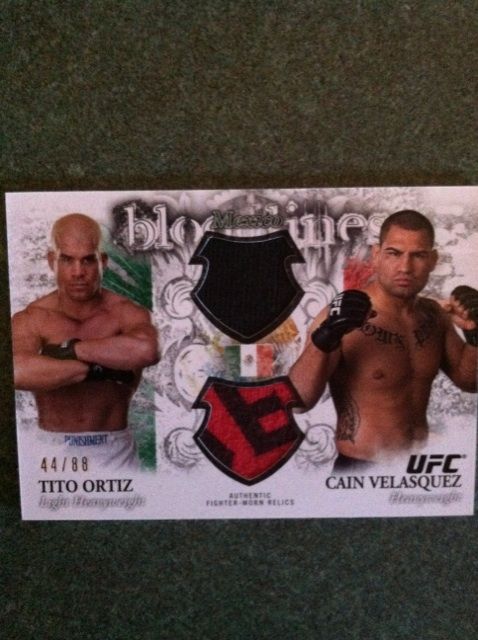 I think even a few years ago as a unique finding in boxes, Topps came out with fighter used mouth guards. That's stinkin' sweet.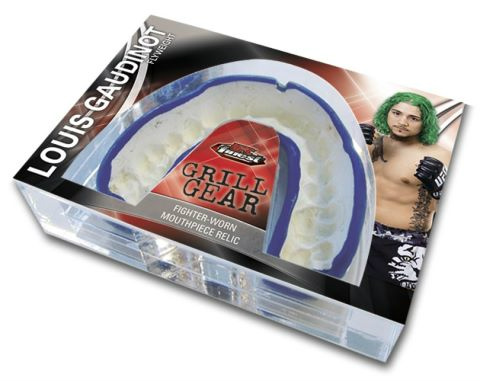 So as you can see, I like collecting the cards, just don't think I could ever watch the sport itself.
How bout you guys? Big UFC fans? Collect the cards? Just watch but don't collect? Collect but don't watch? You do both? Let me know in comments!