My sister in law purchased one of these for my Christmas present out of curiosity. Inside was 3 packs shown below (I don't know where my other pics went anyway was a pack of Press Pass football '11) and an white envelope. Inside of it was a guaranteed hit. Wasn't the best player in the world but I like getting football pieces. Sometimes gets tiresome seeing jersey pieces.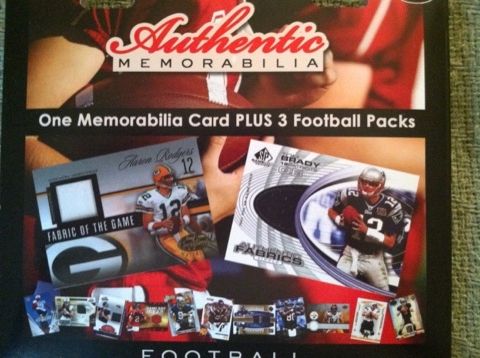 Packaging
Pack of Epix..a brand I wish Panini would bring back. Nothing too much in this pack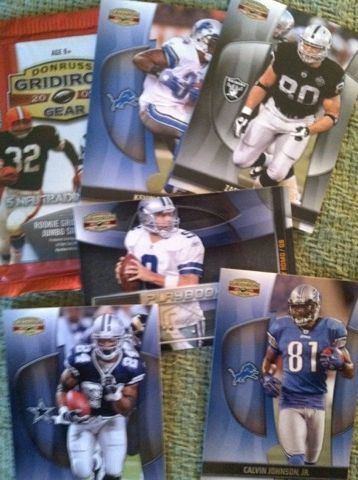 Pack of Gridiron Gear 09 with Tony Romo insert
The pull of the package
With not much excitement in here except wondering what that hit may be and the packs not providing much but base cards including the unpictured Press Pass ones. I wouldn't grade this too high. But there could be value to be found in this.
Overall I would rate this break based on cost versus what I got a :
3/5