When Press Pass announced this release...everyone jumped all over it! I knew I had to get my hands onto some and I did. Let us know your thoughts on this product as well.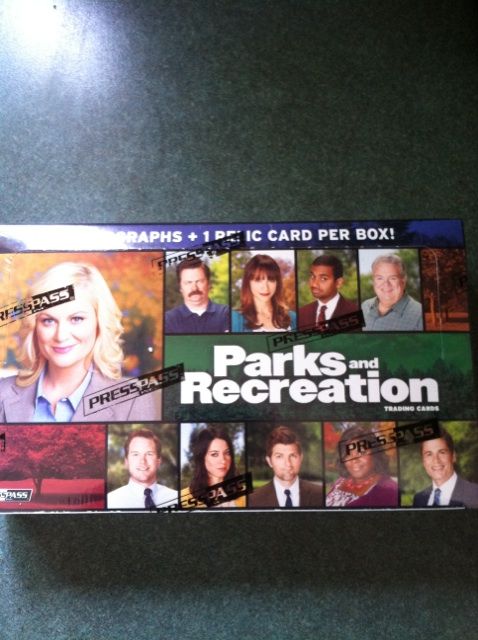 Box Break Down:
24 packs per box, 5 cards per pack
2 autographs per box
1 relic
90 card base set
4 sub-sets
Under $65 a box!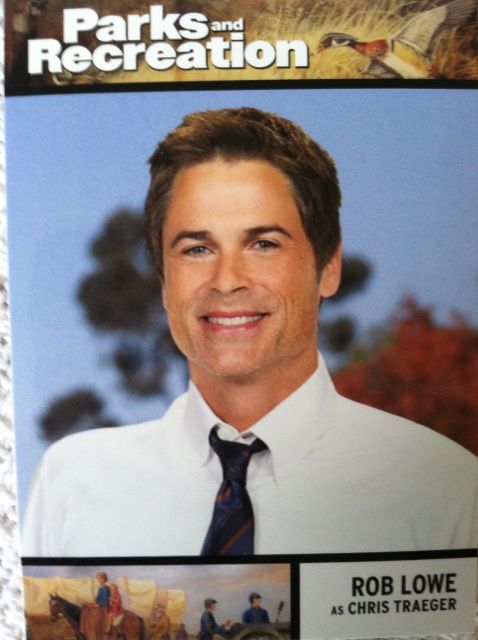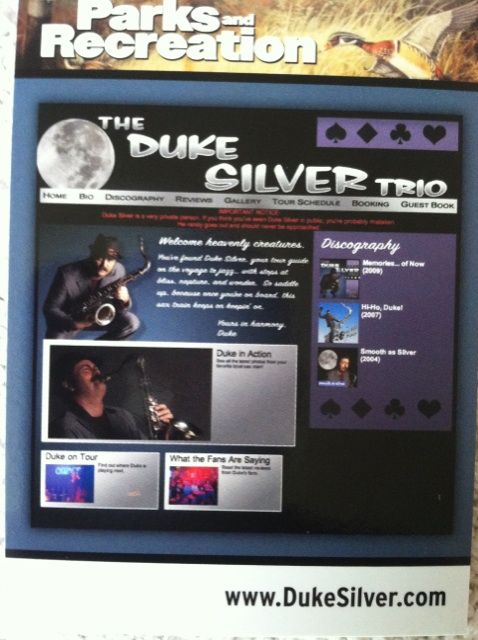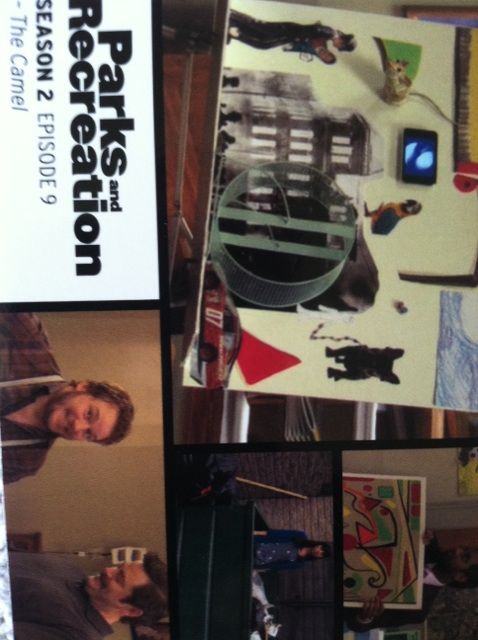 BASE CARDS:Parks and Recreation carries a 90 Card Base Set featuring seasons 1-4 along with subsets. I think Press Pass did an excellent job here capturing those favorite moments from the Emmy award winning shows first 4 seasons.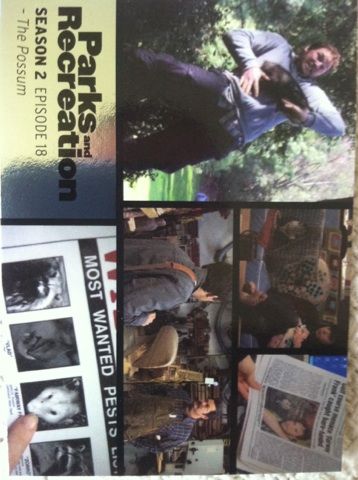 INSERTS: One silver parallel in every pack is the only insert available. I would have liked to seen maybe a couple more inserts. Maybe a rainbow parallel thats numbered and maybe another insert based around Ron Swanson's character. We know how much everyone loves him.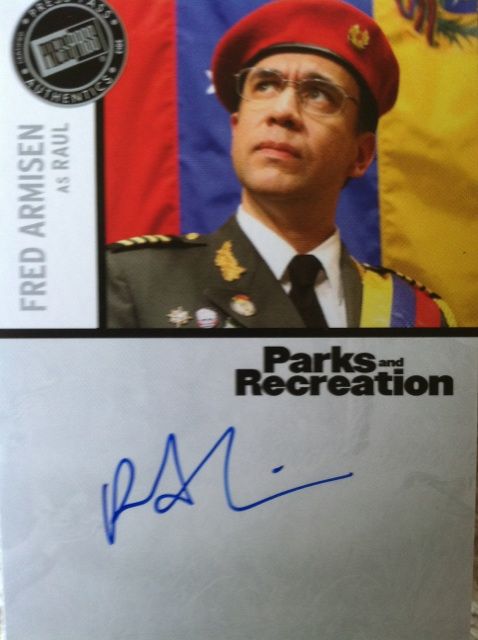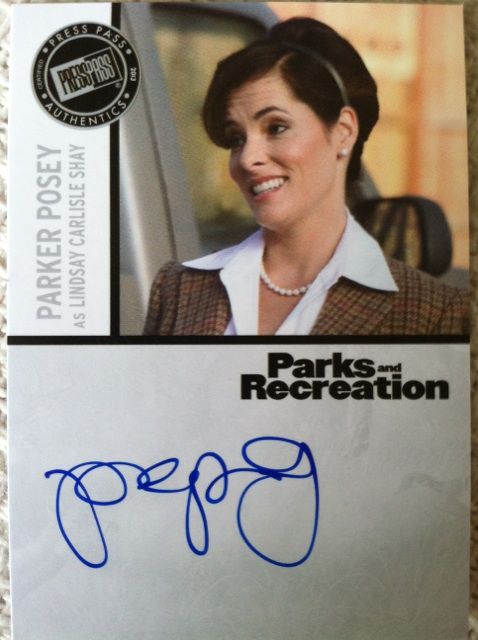 AUTOGRAPHS: ON CARD! All of the autographs are on card in this product making for a unique experience. That means they touched every card! Meaning its a two-fer type of pull. Well done design as well capturing each character from the show.

Some big signers for the product include:

Amy Poehler (Leslie Knope)
Rob Lowe (Chris Traeger)
Nick Offerman (Ron Swanson)
Aziz Ansari (Tom Haverford)
Aubrey Plaza (April Ludgate)
Jim O'Heir (Jerry Gergich)
Retta (Donna Meagle)
Mo Collins (Joan Callamezzo)
Jay Jackson (Perd Hapley)
Megan Mullally (Tammy Swanson)
Paul Rudd (Bobby Newport)
Fred Armisen (Raul)
Parker Posey (Lindsay Carlisle Shay)

So theres plenty to chase.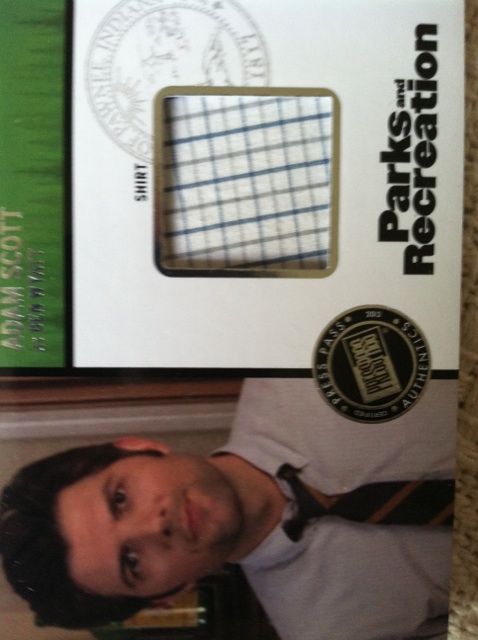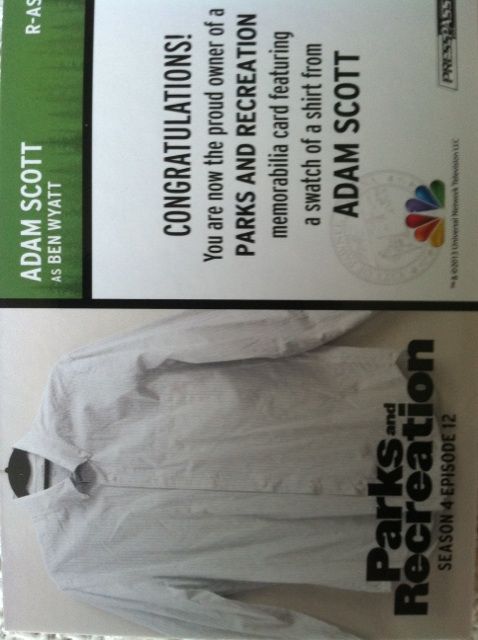 JERSEY/PATCH CARDS: One of the things I miss with sport cards is seeing the actual item the swatches were taken from. Not only did Press Pass show the actual item, they tell you the character, which season and which episode the piece is from. Well done (I am clapping my hands as I try to type this).

OVERALL THOUGHTS:
Once again, another great product from Press Pass. They do such a great job with their NASCAR and non sport products. This is another prime example. I strongly recommend this product especially if you are a fan of the show.
For around $65 you get 3 hits, a ton of parallels, great autograph checklist and non stop laughs as you remember the great moments and play the scenes out in your mind.
RATINGS:
Bloggers Note: Our ratings are based specifically on the blaster, box or packs we opened and do not express what the overall product could bring. Ratings based on a 1-5. 1 Being the lowest and 5 being the highest.
Packaging:
5
Base Design
:
4
Insert Design:
3
Memorablila/Autographs:
5
Blaster, Hobby Box, or Pack Value:
5