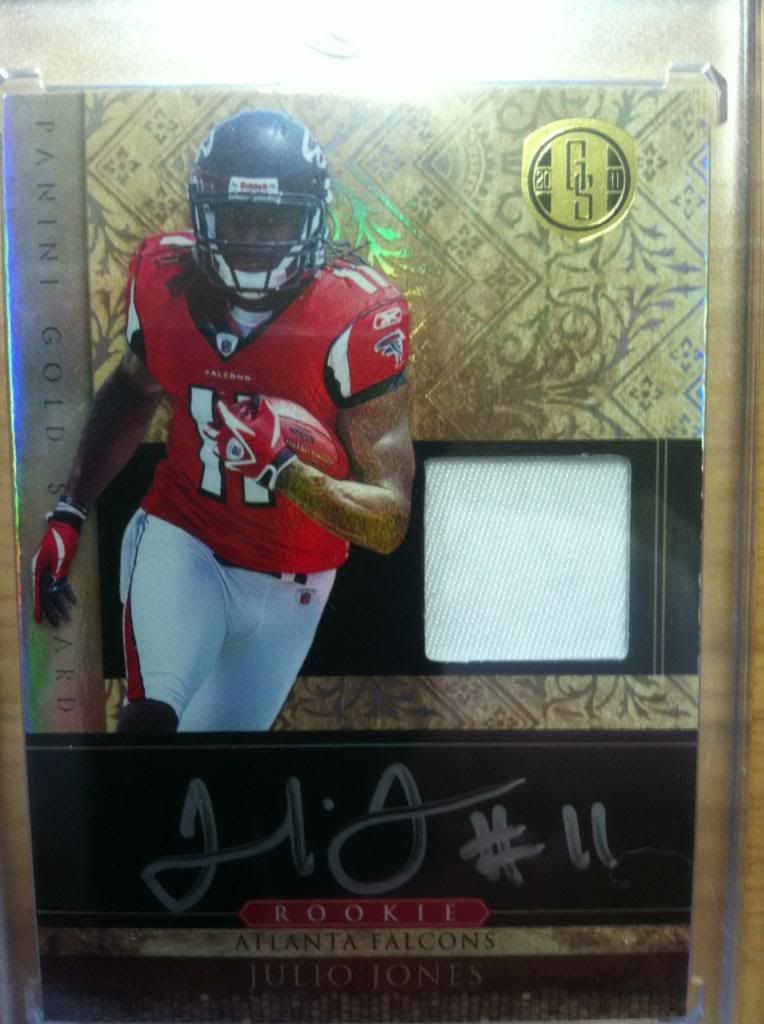 Got this bad boy in the mail the other day. I luckily caught the fact that Cardsmiths were breaking Gold Standard while I was gone on a trip, I always keep tabs on the blog, Twitter and Facebook when away, and didn't miss out on this break. I have never busted the product before. Usually can't afford it.
It was a random break meaning I could have ended up with any team. At first I was truly hoping to land the 49ers to try and get Kaepernick, but was glad when the Falcons were the team I ended up with especially getting such a nice rookie/auto/patch card of their top wide receiver!
It's this kind of mojo why I try to send you guy's their way!
Let me know your thoughts!