My big purchase was $37 for this tin of Timeless Treasures football '11. Where else can you find such a great deal on a hobby box. Yeah, it only comes with 6 cards making it partially high end. But it was cheap enough because of the dacardworld New Years sale that I had to take the risk.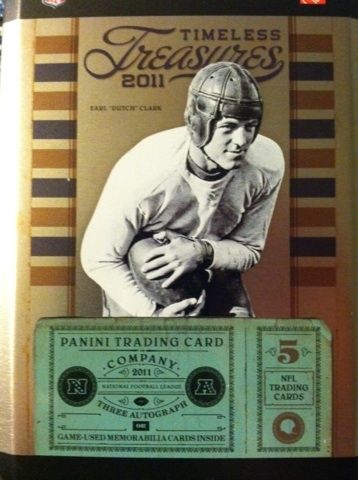 Comes in a nice tin that you can use as a display..which I did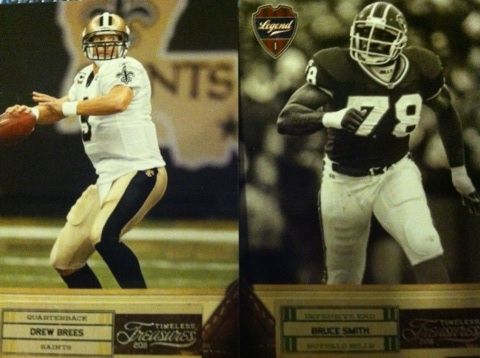 2 Base Cards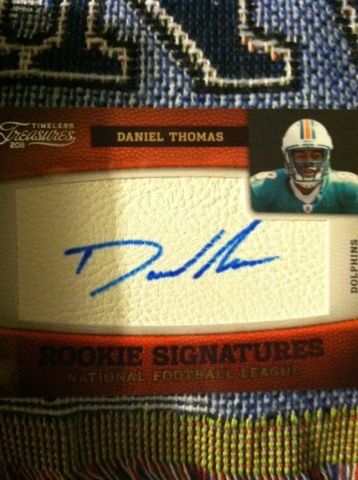 Signed on a White Leather seems to be one of the best looking rookie autos out there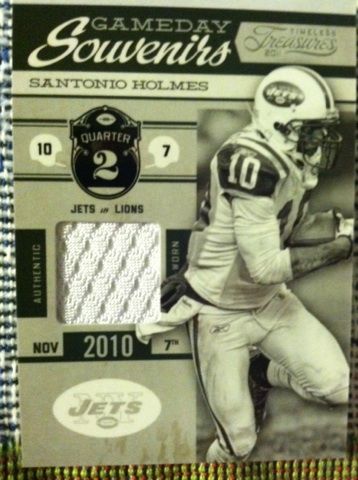 Jersey Card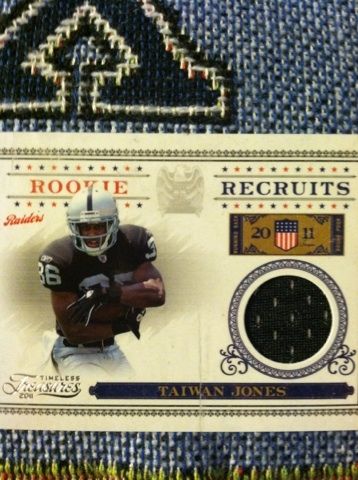 Another Jersey Card...wished this guy would play more. Hit him a lot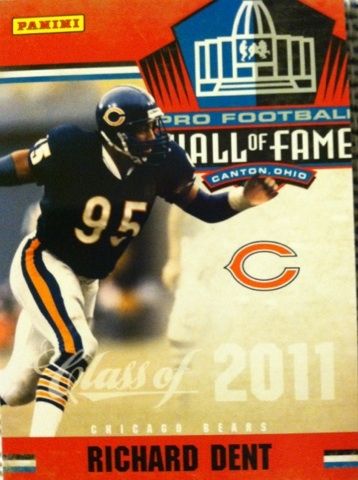 Insert
Was hoping to hit it big...didn't think I did too bad for the price. Though a little disappointing , it still satisfied my football card crave.
I rate this break: