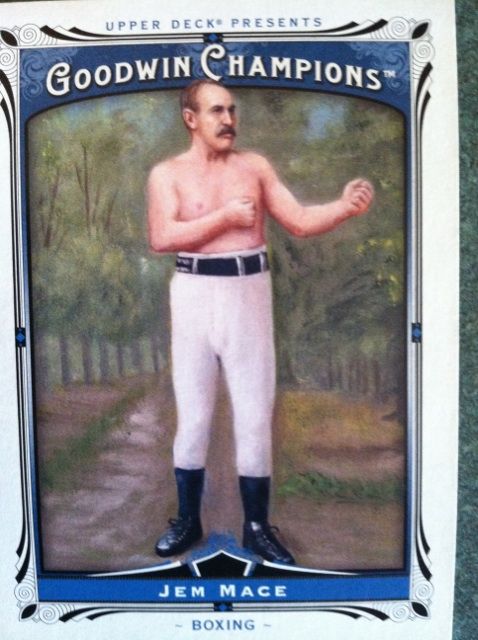 Recently picked up 5 HOBBY packs of Goodwin Champions 2013. Despite not hitting it big, I still thought it was a very fun bust and that the product is very well done by Upper Deck. I hope they continue on with this product for 2014 which I assume they will. It's one of the best.
Goodwin Champions combines many sports and many unique concepts. Some of my favorite parts of Goodwin Champions is the Animal Kingdom patches, chances at Entomology with pieces of bugs and their Museum Pieces with dinosaur pieces and antique western pieces from the early 1900's. Not to mention the It Came From Outer Space meteor relics. How cool are these?!!!
Here's how we did with 5 Hobby packs: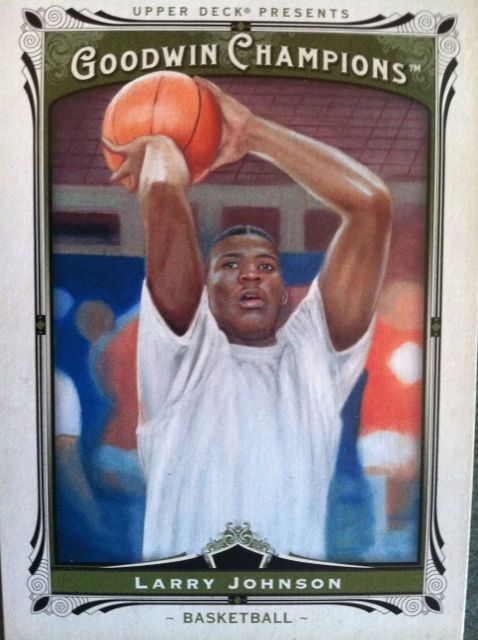 Base Card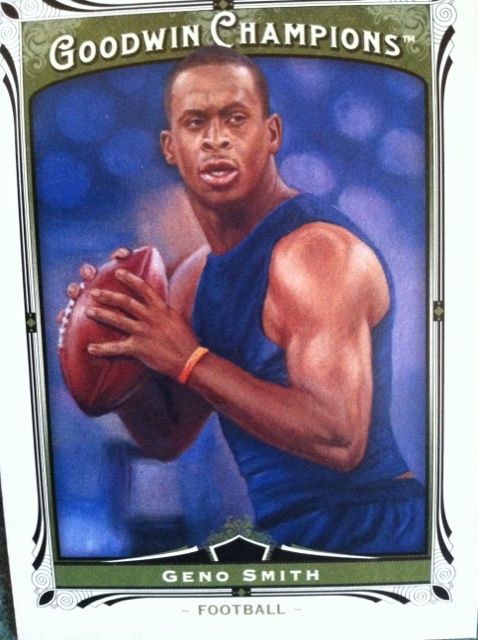 Glad to have found this guy in the packs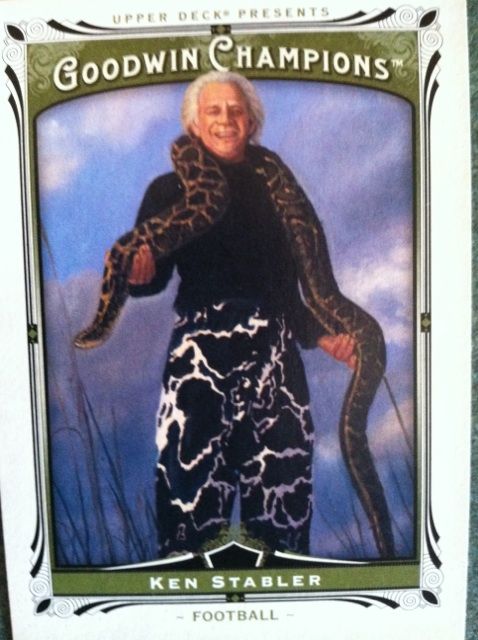 Unique "painting" photo's used. This was one of the favorites from the 5 packs.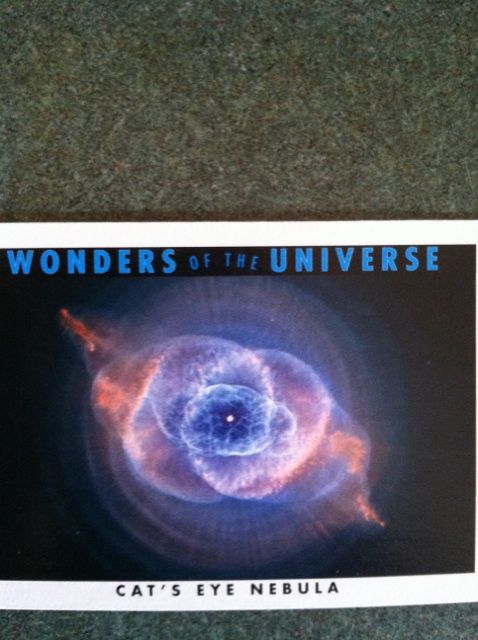 Unique Concept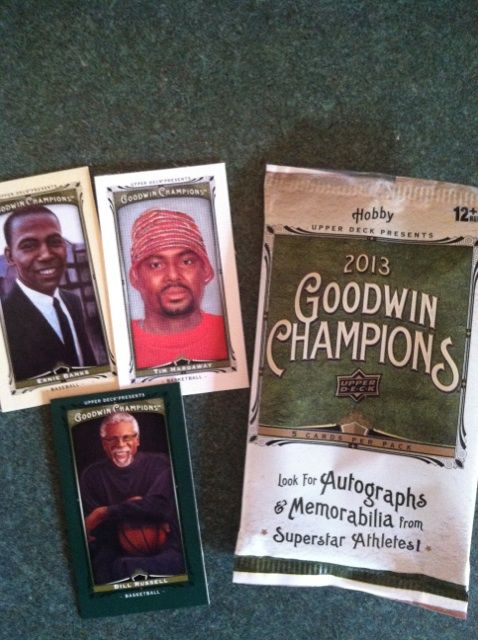 Fronts of our mini's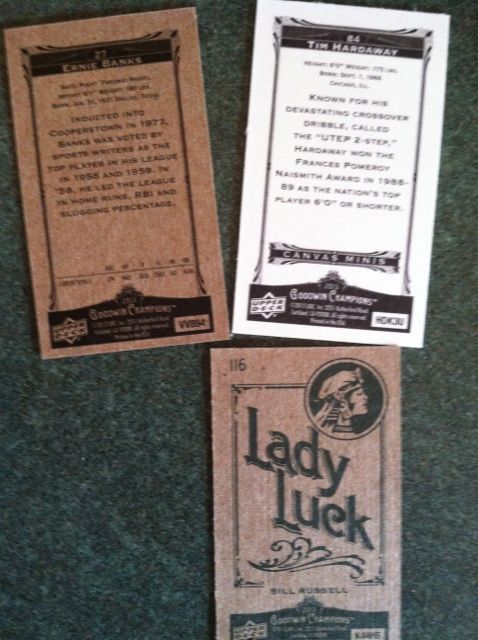 We pulled one base mini, one canvas mini and one Lady Luck mini
Let us know your thoughts on our 5 Hobby Pack Break and what your thoughts are on Goodwin Champions? Are you as big of a fan as we are?