Recently went to my first flea market and found a bunch of deals. This only cost me $1a pack. I bought two packs because that's all they had.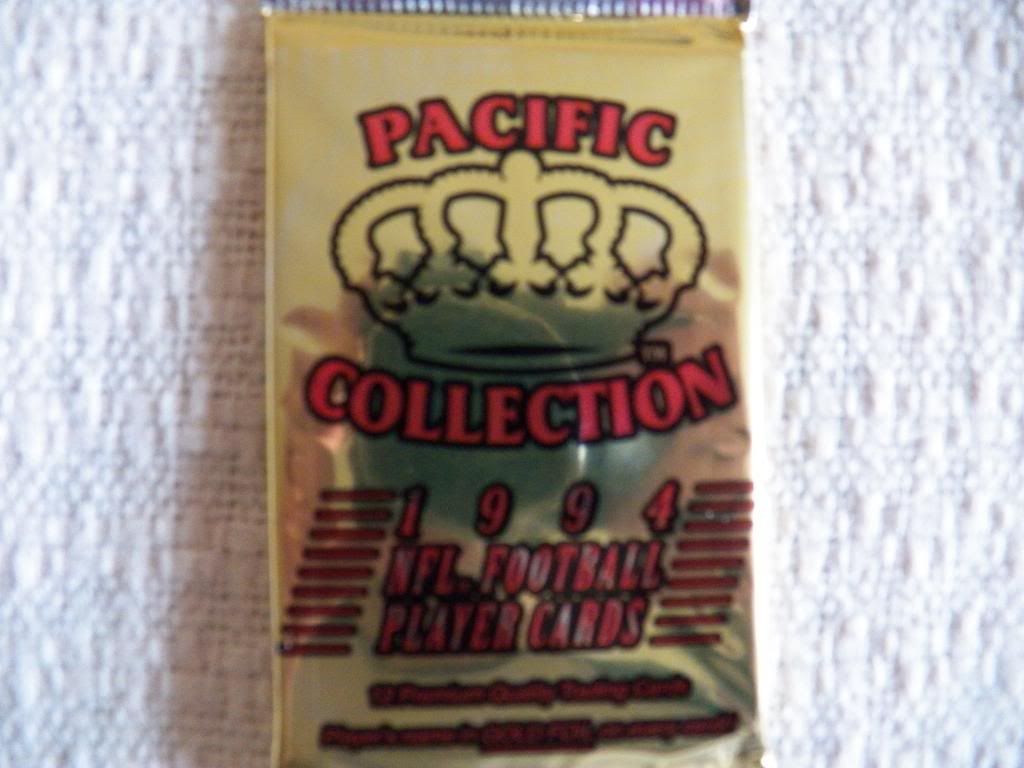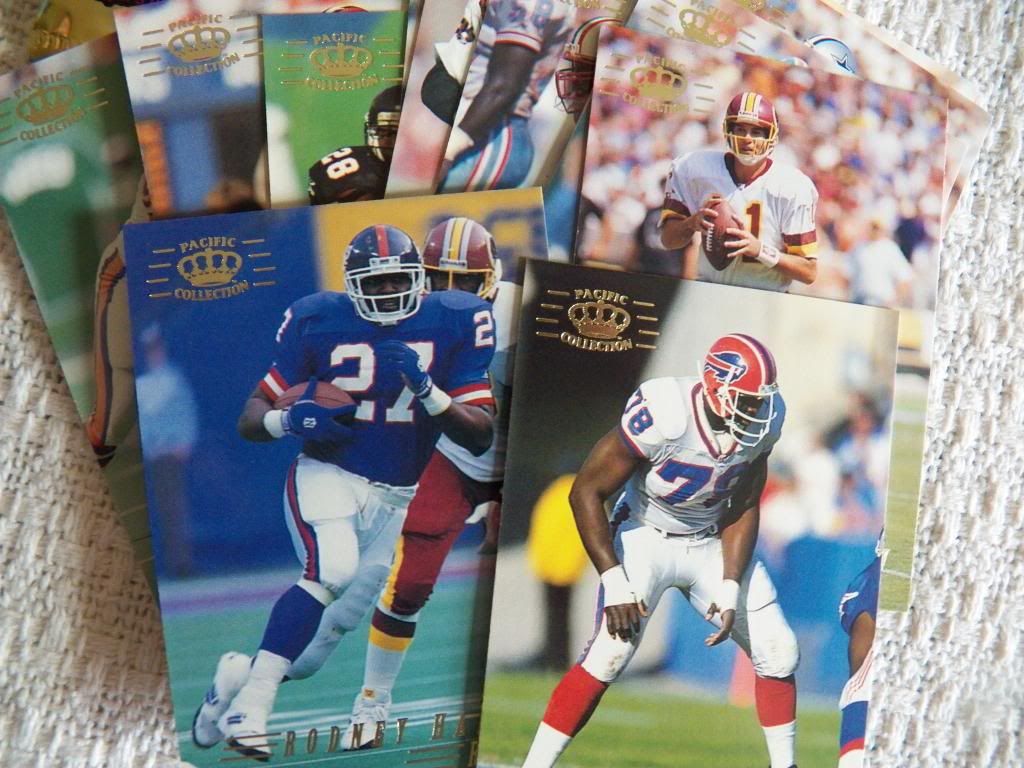 Rodney Hampton was the man for my Giants!
Well it's not Marshall Faulk...its Bucky Brooks...wait..who is that..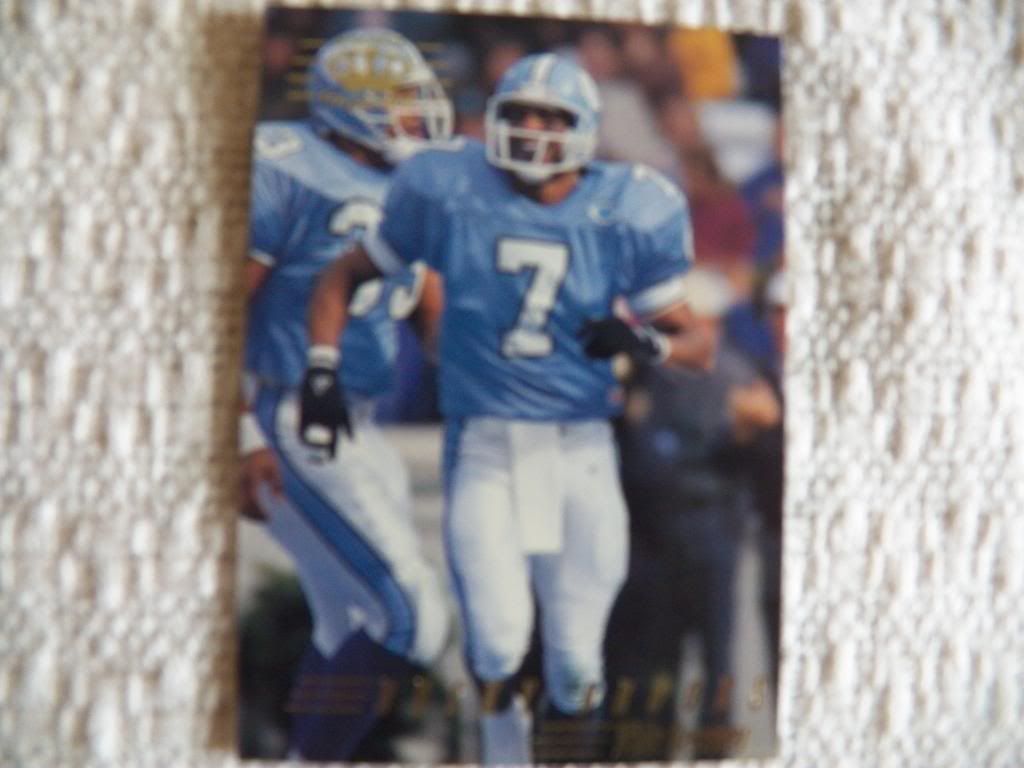 Not too much excitement in this break. But I love the action photography. No borders. Barely any writing on it and it made me miss NCAA rookie incorporation into NFL products. Those were the days. No Photoshopping. Pure photography.
Let us know your thoughts on this break!