First off, I would like to say thanks to the WONDERFUL people at Panini America for providing us with this box to review. Here are many places you can find Panini America:
official site
,
blog
,
Twitter
, and
Facebook
. If you don't follow them at all..you should! They talk to you on Twitter, have contests on their blog and Facebook and the site is also fun to visit!
Box Break Down:
6 Packs Per Box, 5 Cards Per Pack
(4) Autographs/Memorabilia Cards Per Box!
(1) On-Card Rookie Autograph Per Box
$115 a Box
BASE CARDS:The base design, just like last years, brings me back to 1997 when this product first debuted. Its micro etched technology is awesome. The players have a 3D appeal and seem to jump out at you.Though not many cards in a box, this is a very set worthy looking base cards.
INSERTS: The inserts, though they are parallels and look great only getting one was a little odd. The blue ones, are numbered 199. I think it would be fun to put together a rainbow of the many parallels from this product.

AUTOGRAPHS: 4 autographs in this box was a nice haul. Having your big pull as a redemption of a okay player not so much. Harrison Smith was a nice pull and the autographs against the micro etched technology really stand out with the blue ink used for the autographs. Not to mention, the use of sticker autos here for you sticker auto haters you really can't see them. They blend in with the silver etched cardboard.
JERSEY/PATCH CARDS:
Just like with the autographs, the jersey cards stand out. Even with white plain one color swatches the micro etched red (the other parallels too) just stand out.
OVERALL THOUGHTS:
If this product was all about the design, I would have 5's straight across the board. No matter the color, the micro etched just look nice with the base cards, autos, jerseys and the combos. But I have to be honest with you guys about this particular break. I would say this was a poor break of the product. I have seen some great ones and some tremendous cards pulled, but this wasn't it. Only 1 insert, a redemption as the big auto hit, and just no parallels to anything it was just not a good break this time. However, I am not steering you away from this product. There is way too much to find in this product to be turned away. I actually recommend it. Panini did a great job with design and the autographs such as this big hit that came from Cardsmith breaks: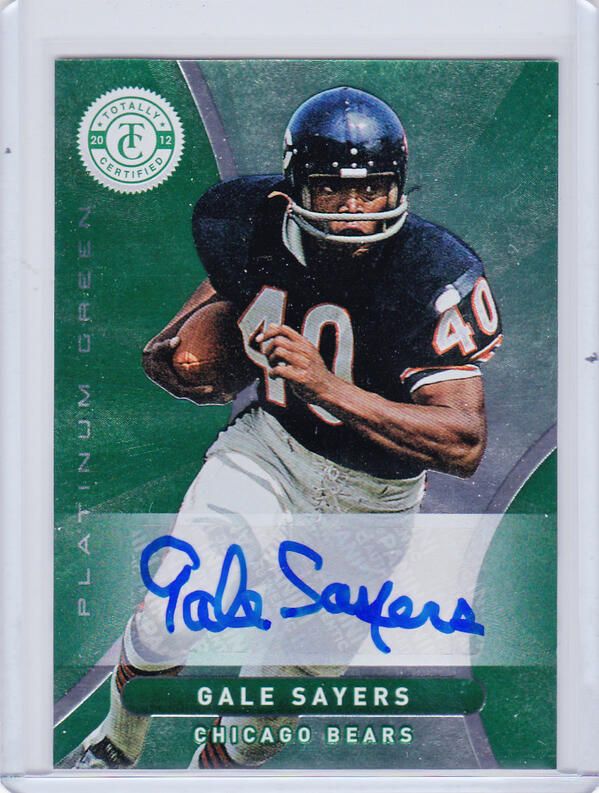 Numbered 5/5 is just an example of the big hits waiting to happen. Just because we had an off box, doesn't mean you will.
RATINGS:
Bloggers Note: Our ratings are based specifically on the blaster, box or packs we opened and do not express what the overall product could bring. Ratings based on a 1-5. 1 Being the lowest and 5 being the highest.
Packaging:
5
Base Design
:
5
Insert Design:
5
Memorablila/Autographs:
5
Blaster, Hobby Box, or Pack Value:
3