The first question I ask is, who doesn't scour the Walmart card sections for a good deal? I am not usually a huge retail fan, but there are some products that I will buy. And this one on the bottom shelf for $9.98 is one of them.
I really like the baseball card value boxes that Topps puts together like these. For the usual $14.98, you get 5 retail packs of Topps baseball ($2.00 each retail), two HOBBY PACKS of Topps Heritage ($3.99 est. price) and a Golden Giveaway code card also along with a bonus refractor card in each box. I once paid the 14.98 and pulled a sweet auto out of the box so for $9.98 I was going to take the gamble.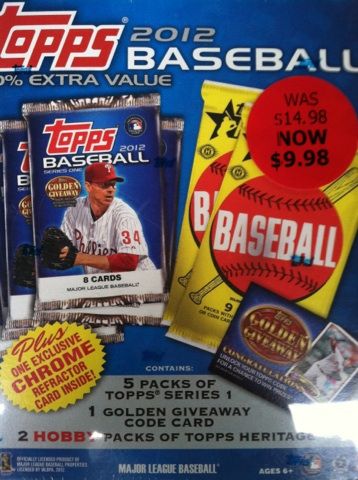 Here is what was pulled from the Topps packs: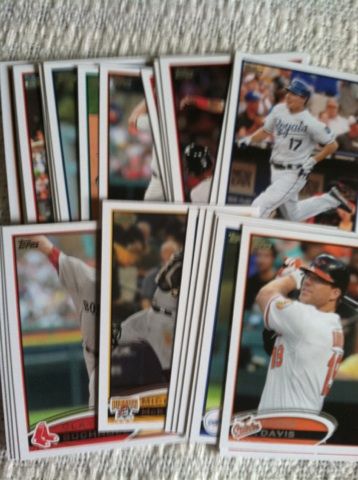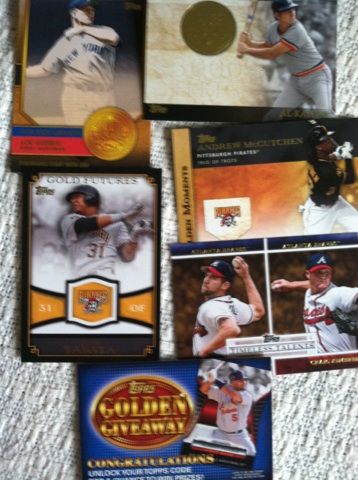 The two Heritage packs..they didn't come packing with any big hits this time but still fun to open hobby from a retail product: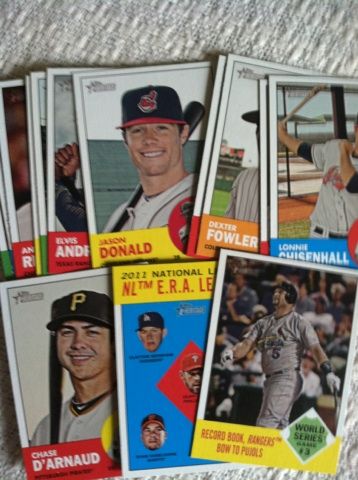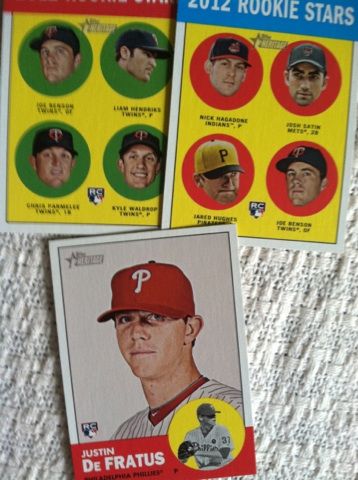 I really liked this Flashback card: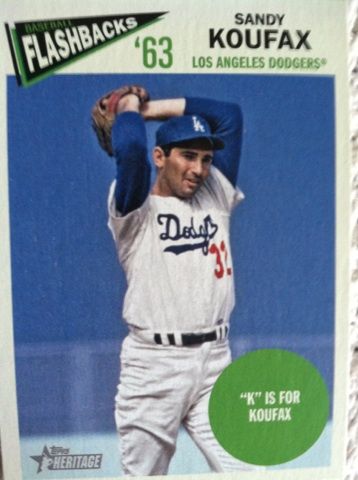 And my favorite card from this box is obviously this one. One of the best there was: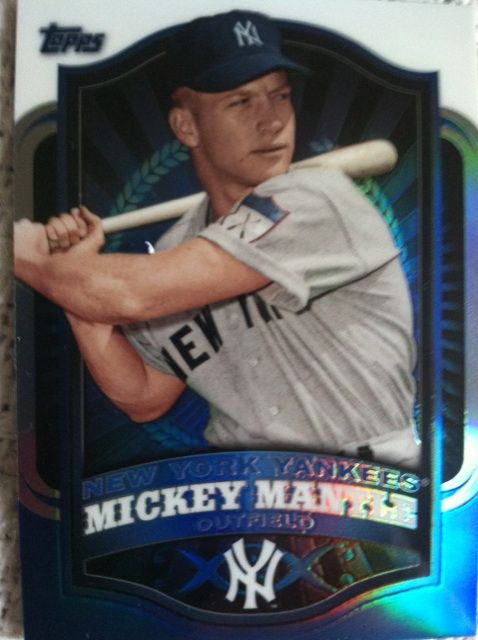 So now I ask another question, how do you feel about this break and what are your thoughts on 2012 Topps Value Box breaks?