After posting many times welcoming fans and readers of this blog to send us their PC and getting no response, Joe contacted us about his Trent Richardson collection. He claimed it was huge and first impression to us was maybe 30-40 cards. Cause to us, thats big. But after witnessing picture, after picture, after picture we knew we were wrong. What you are about to witness is an epic ride of awesomeness. This is by far the best collection we have personally seen and we think you guys will really enjoy this one.
Thanks again to Joe for sharing this and for the rest of you who are about to enjoy this wonderful card gallery! Enjoy and let us know your thoughts in comments.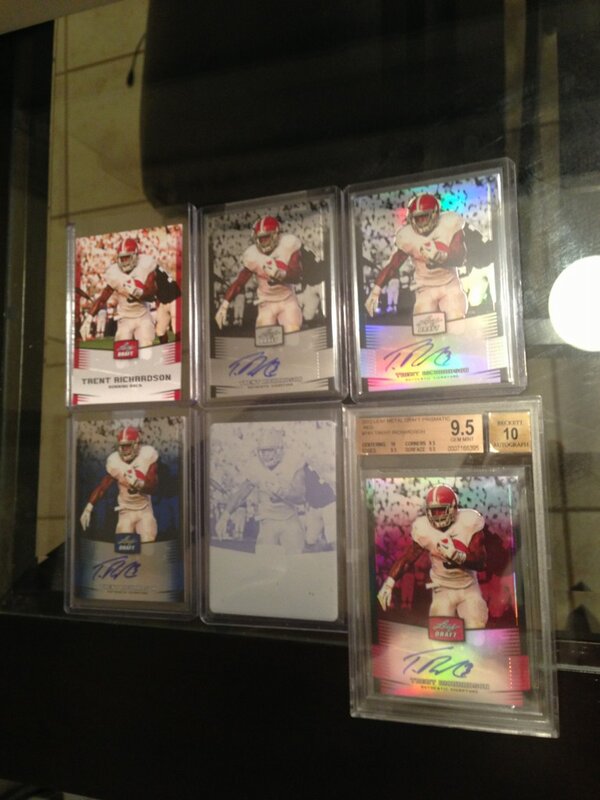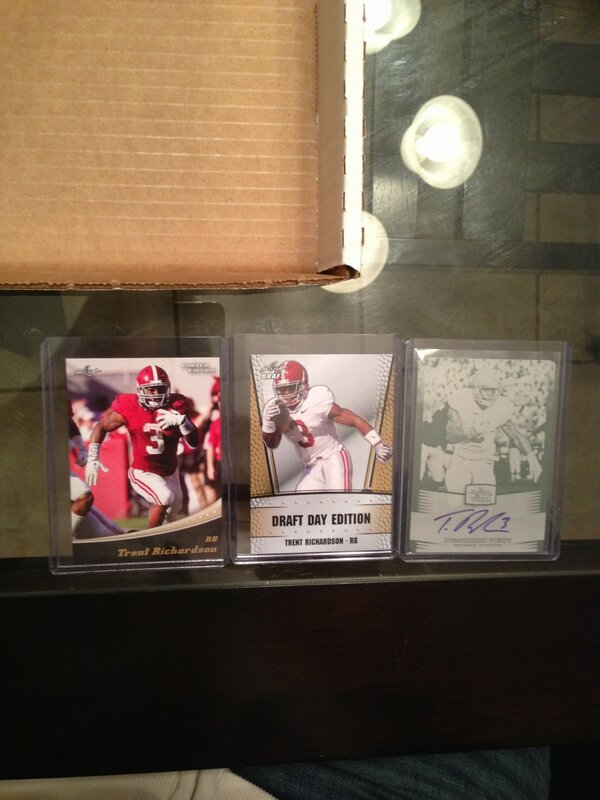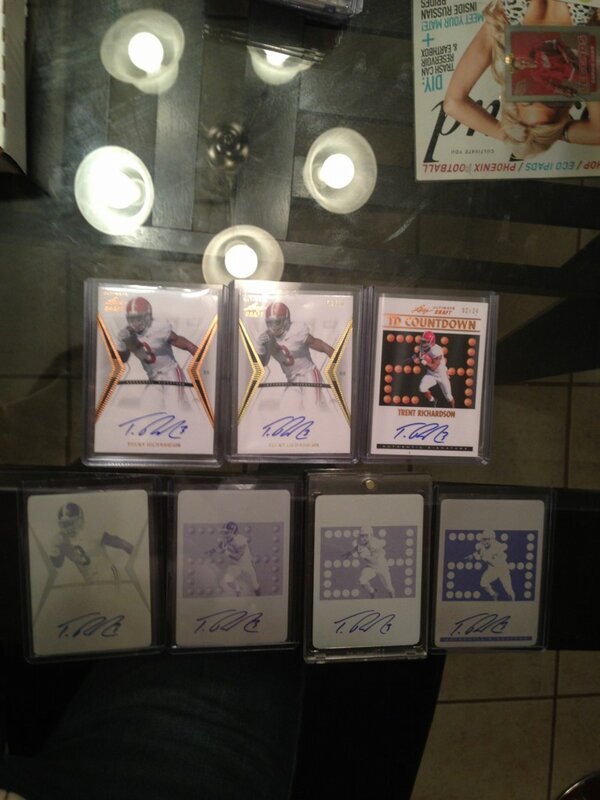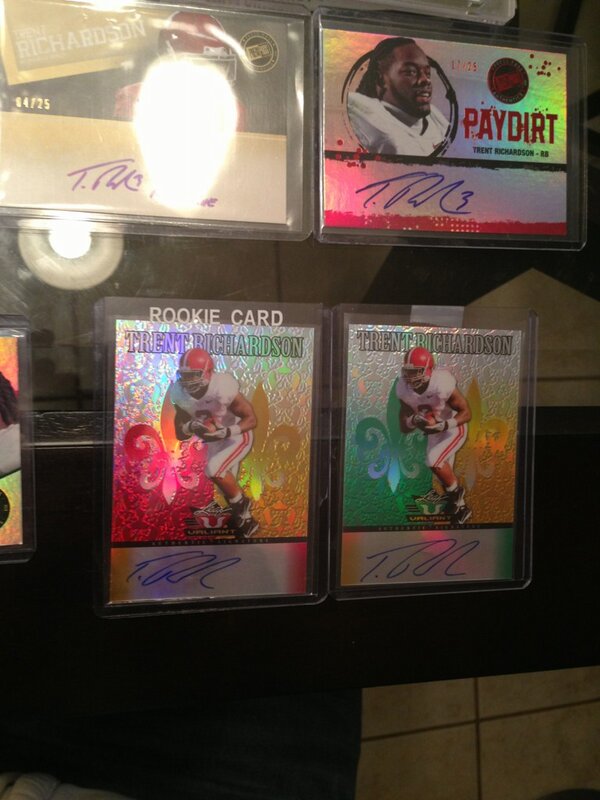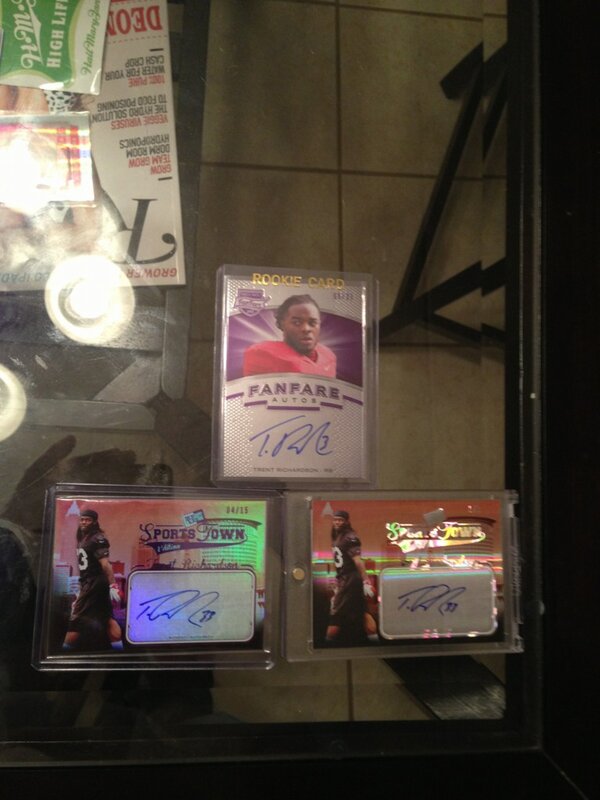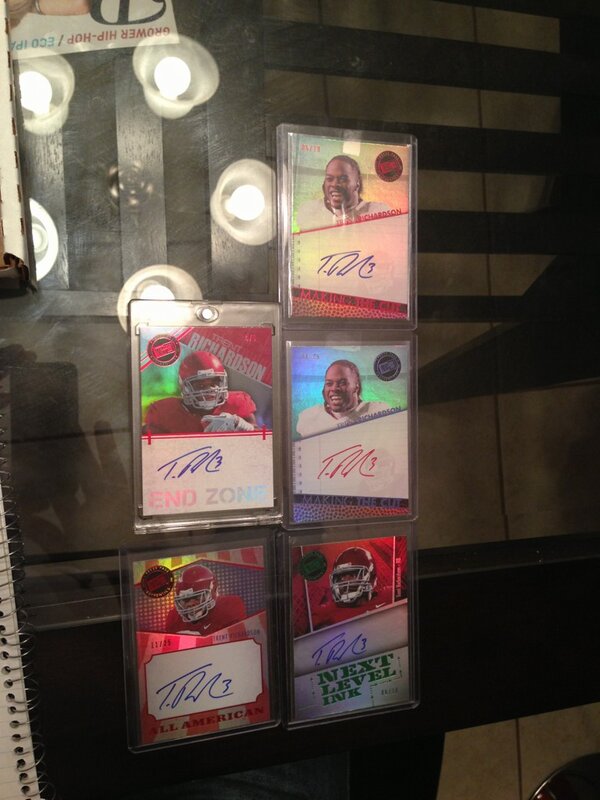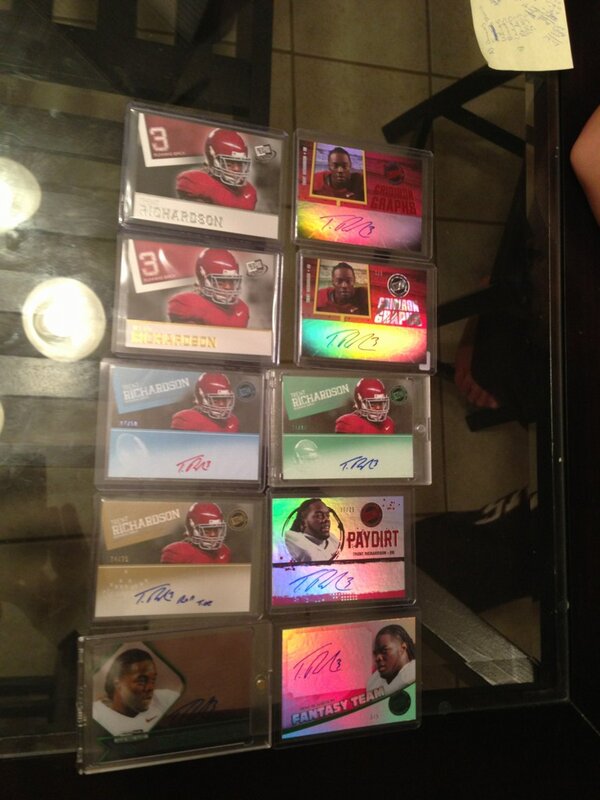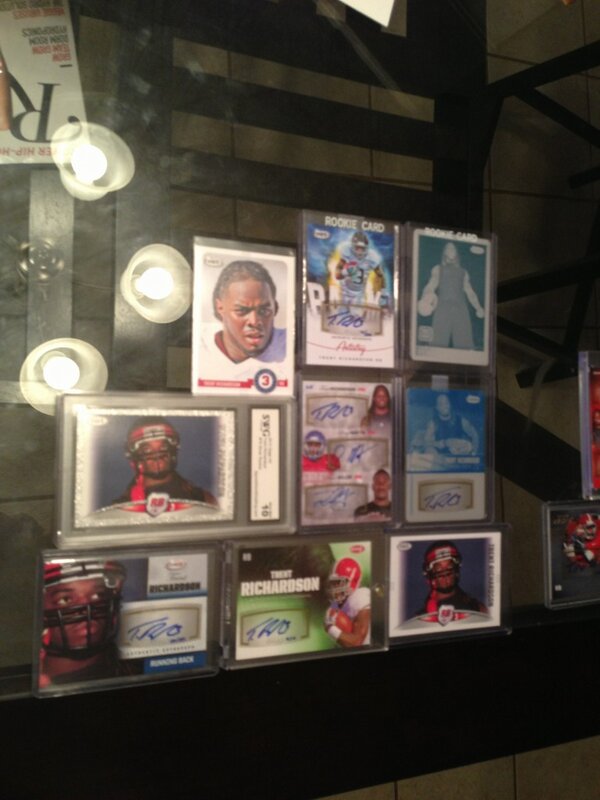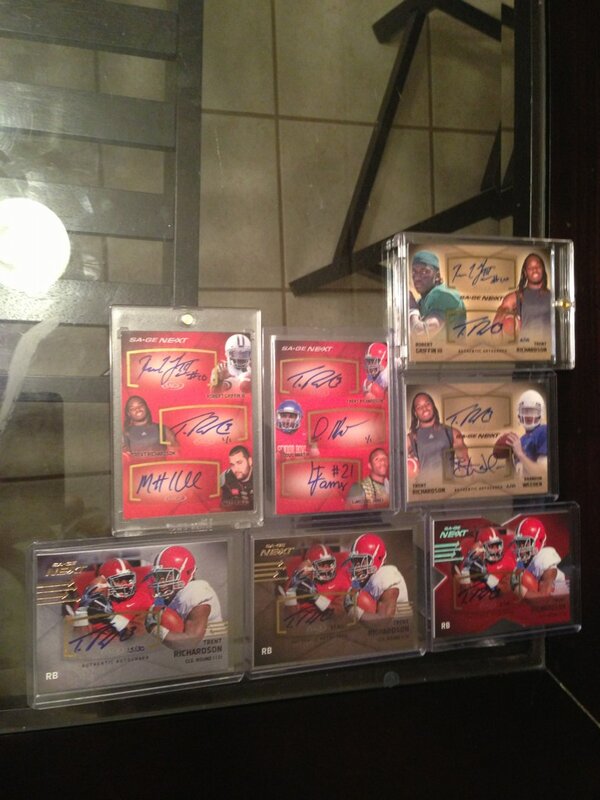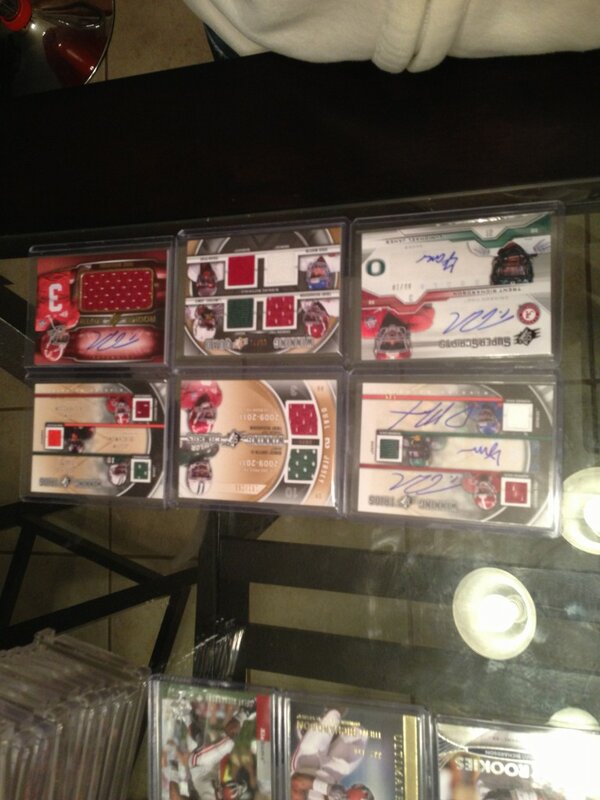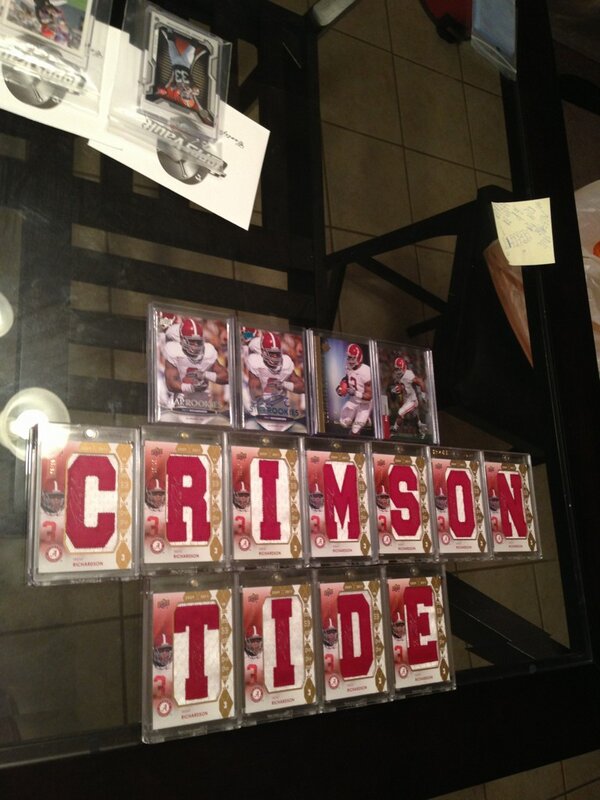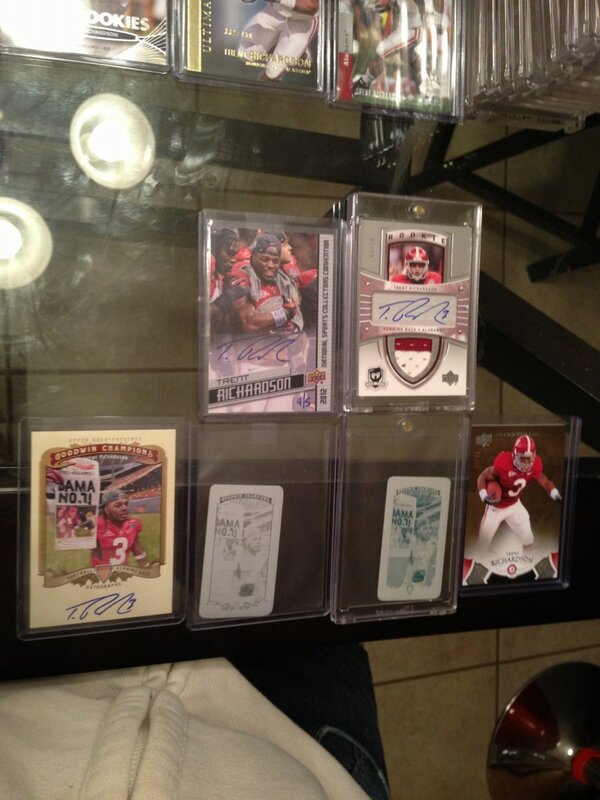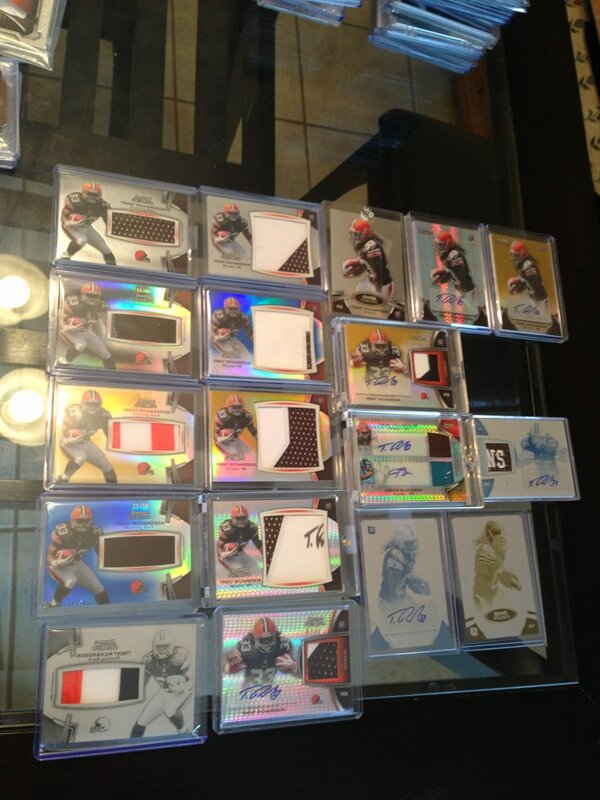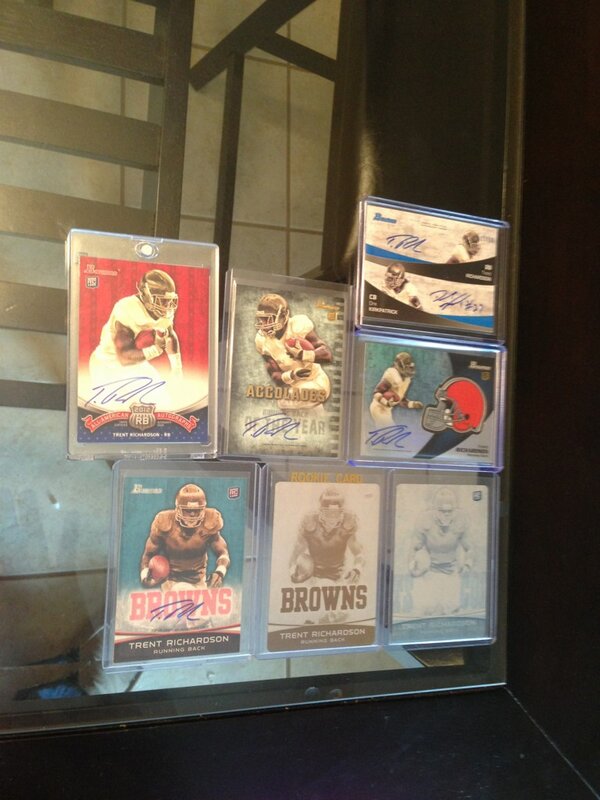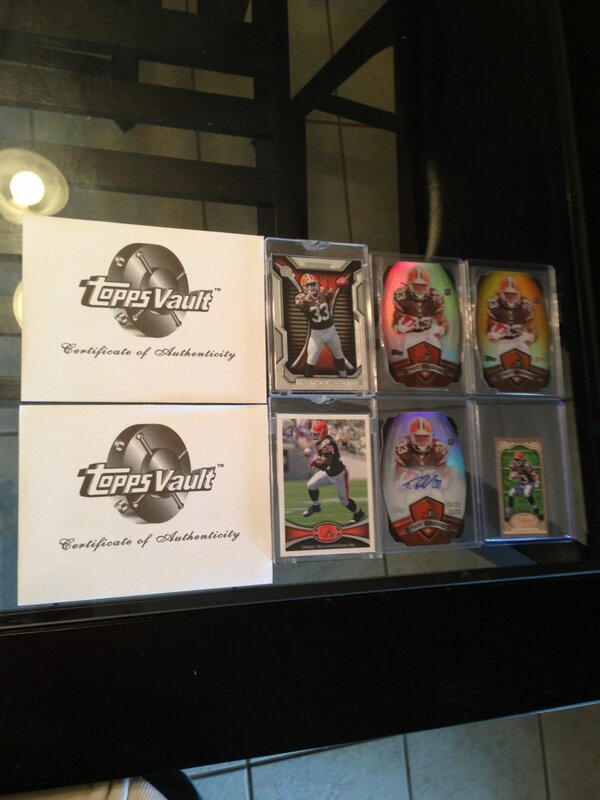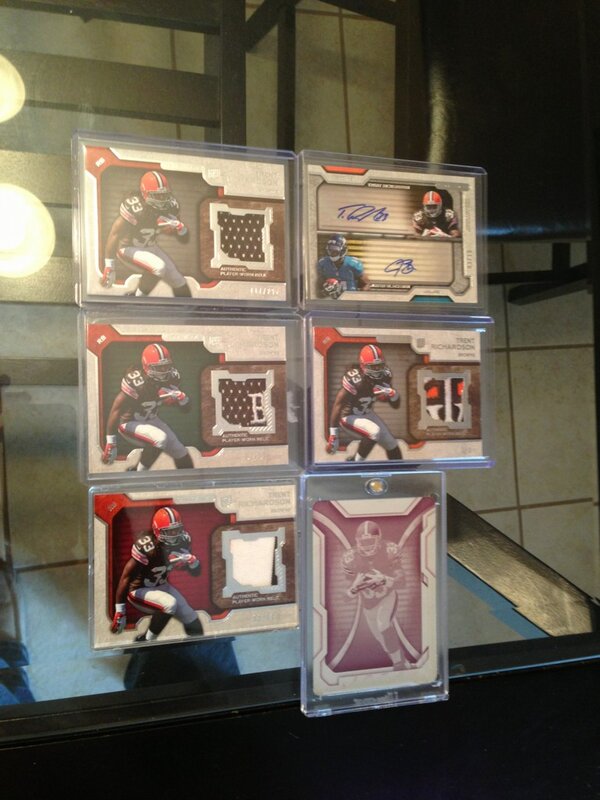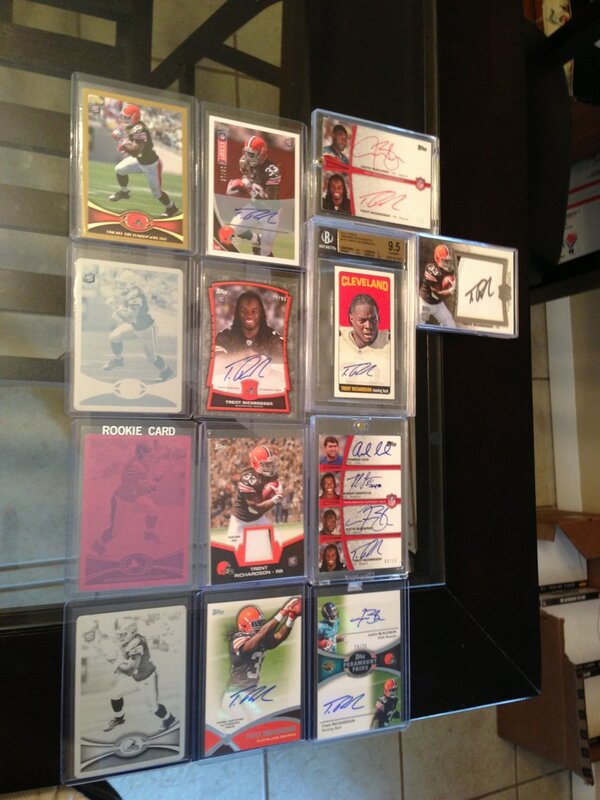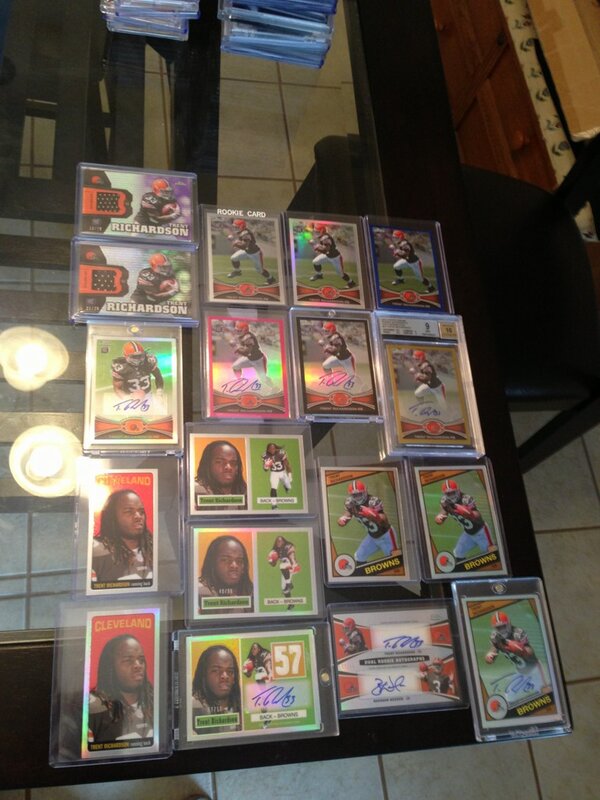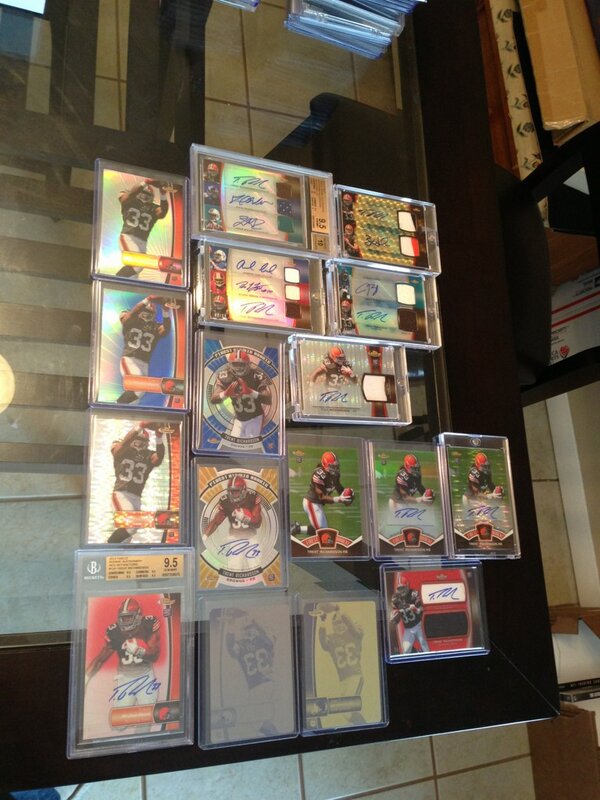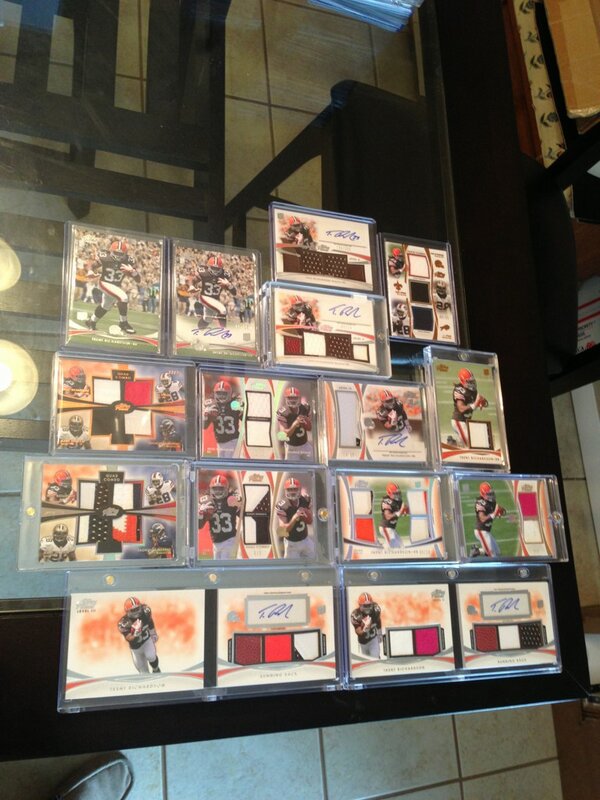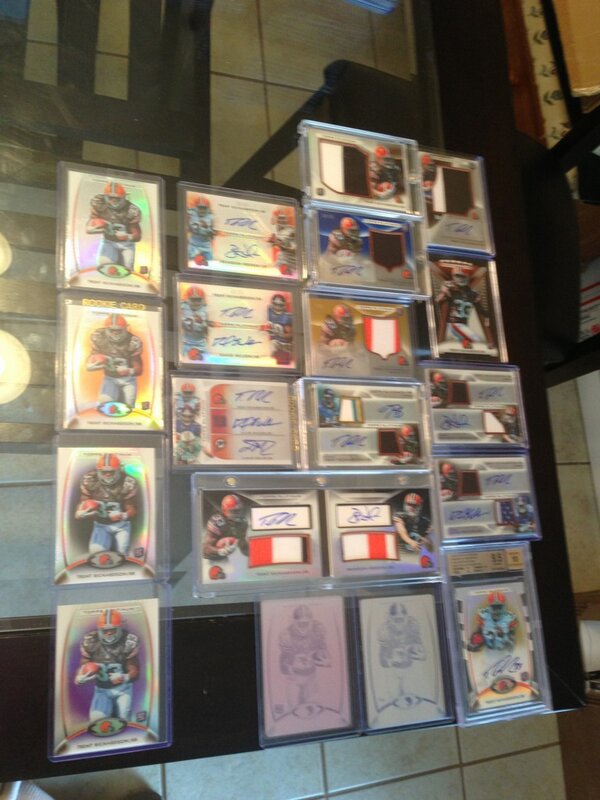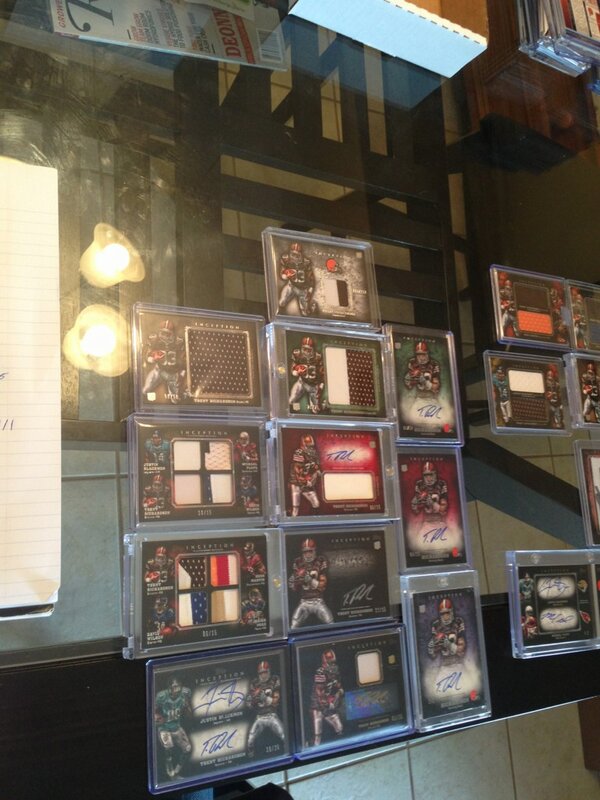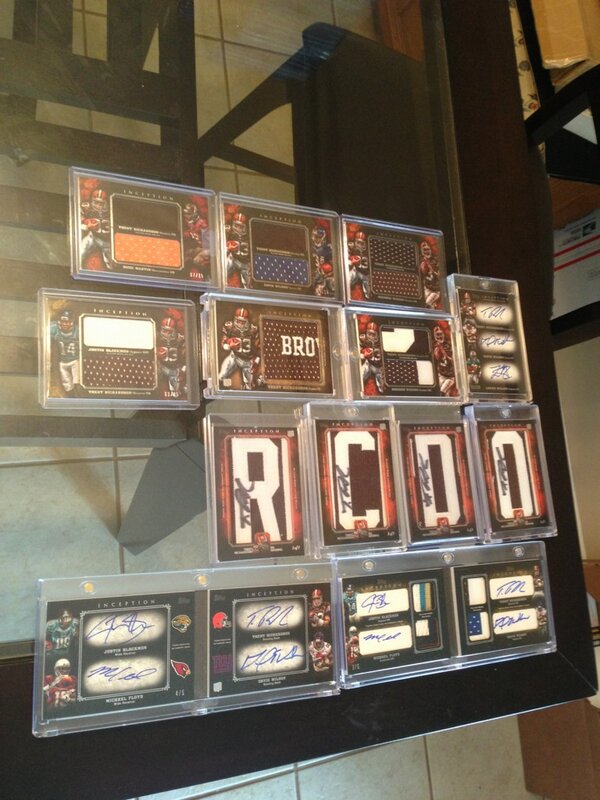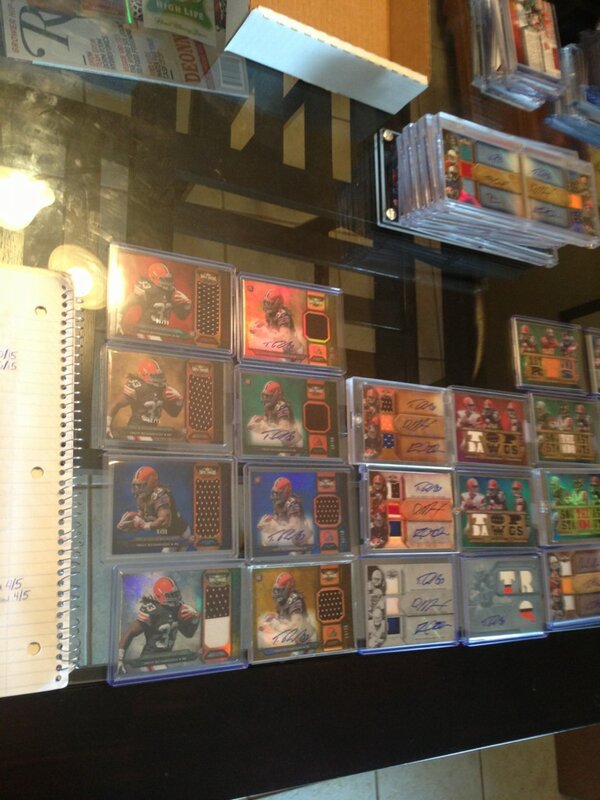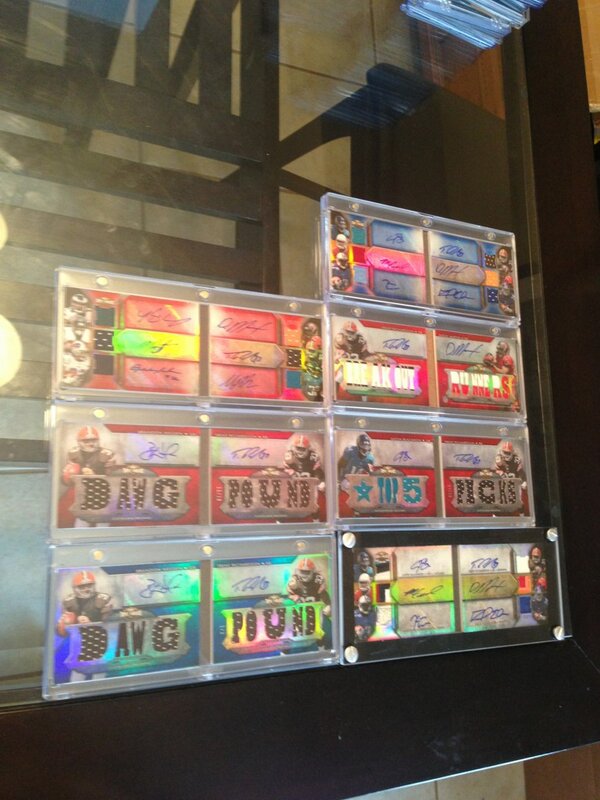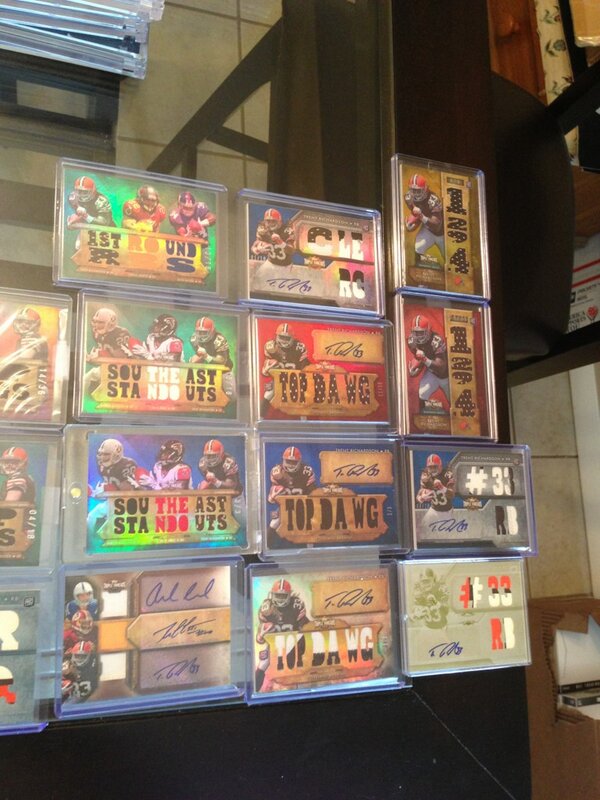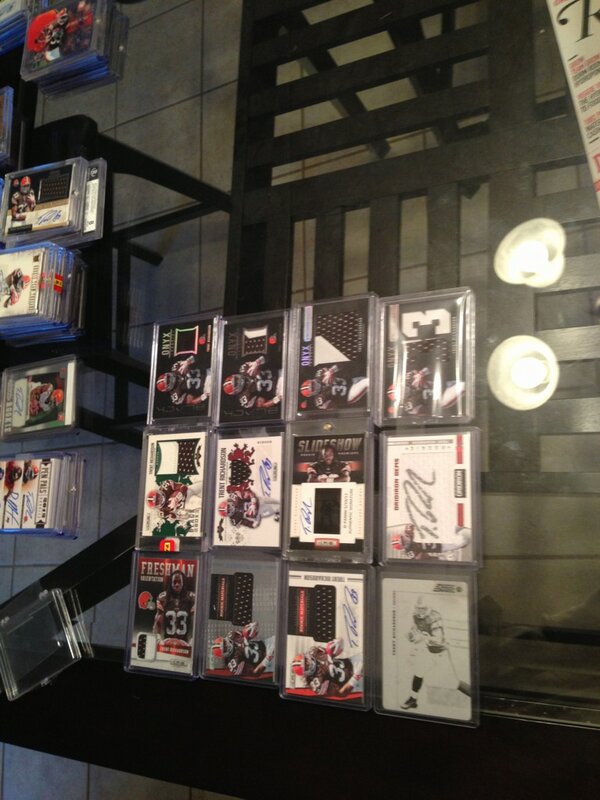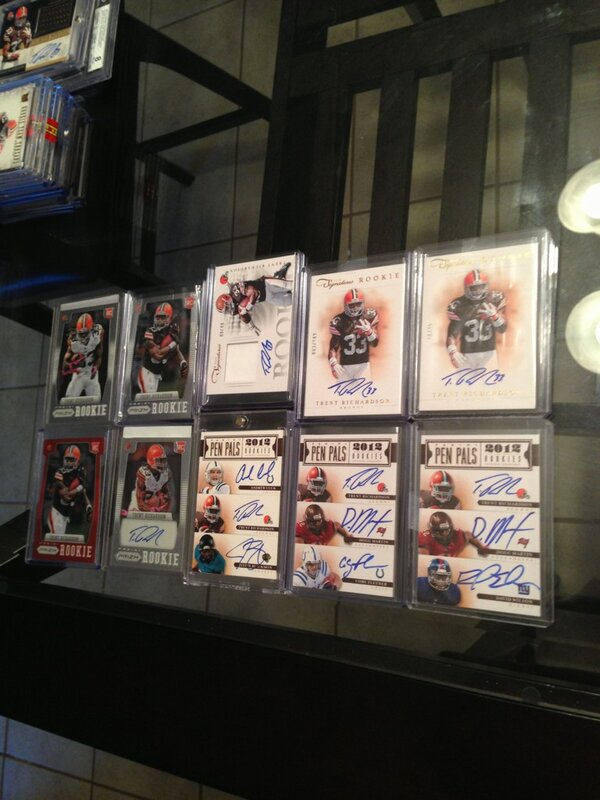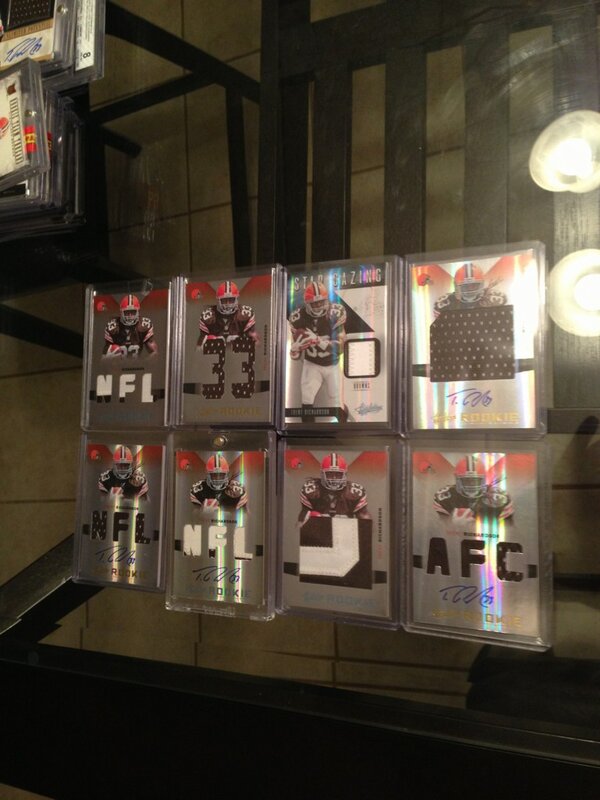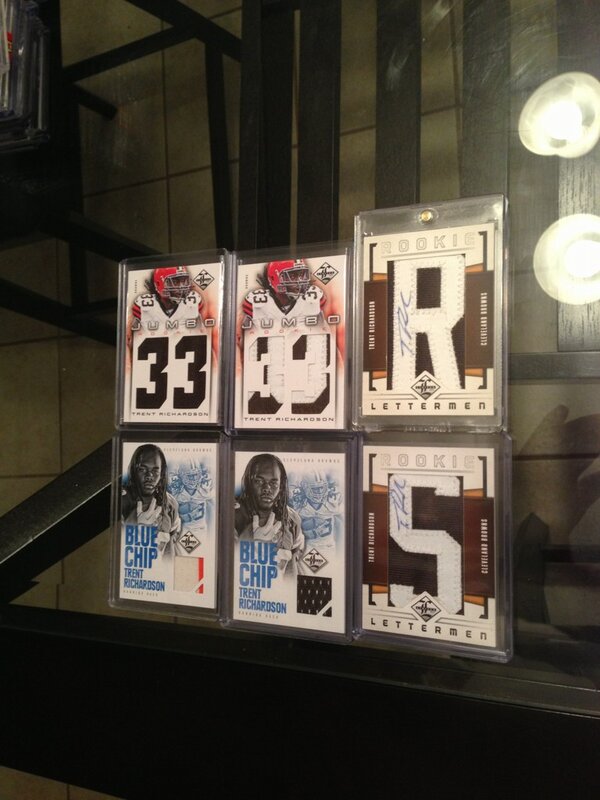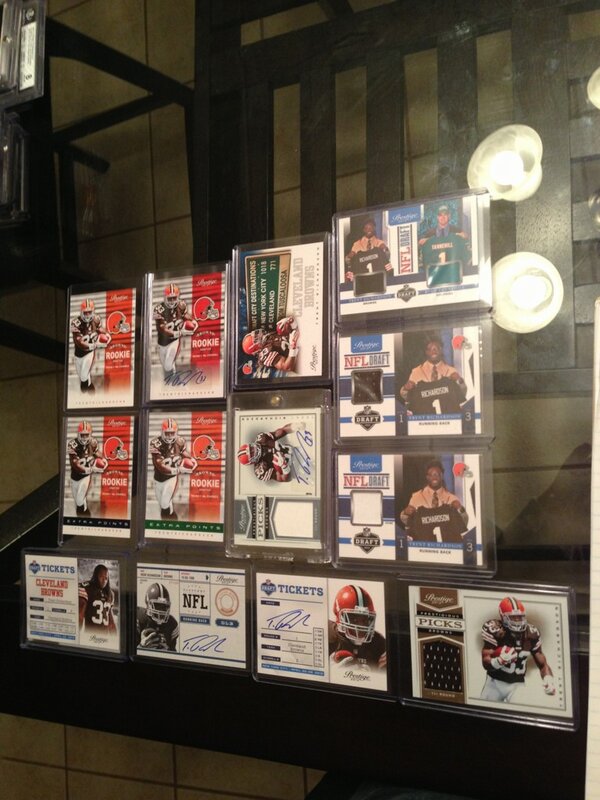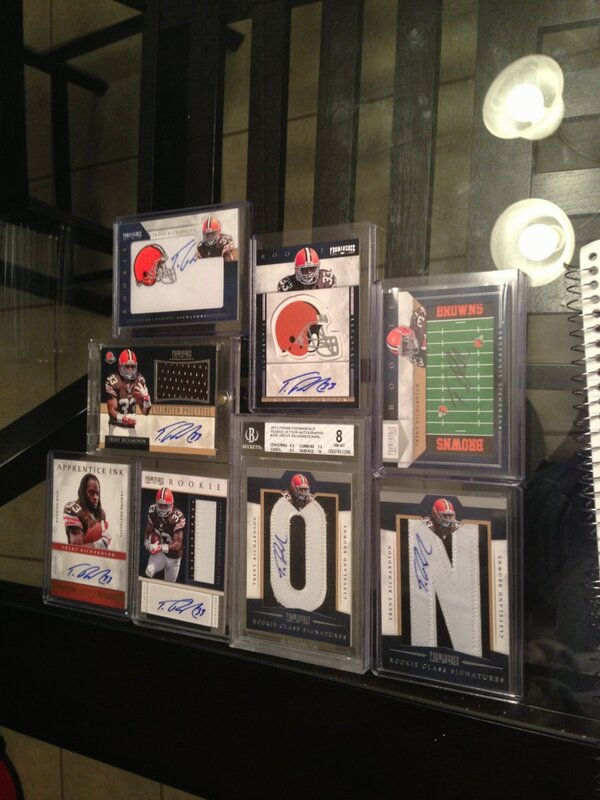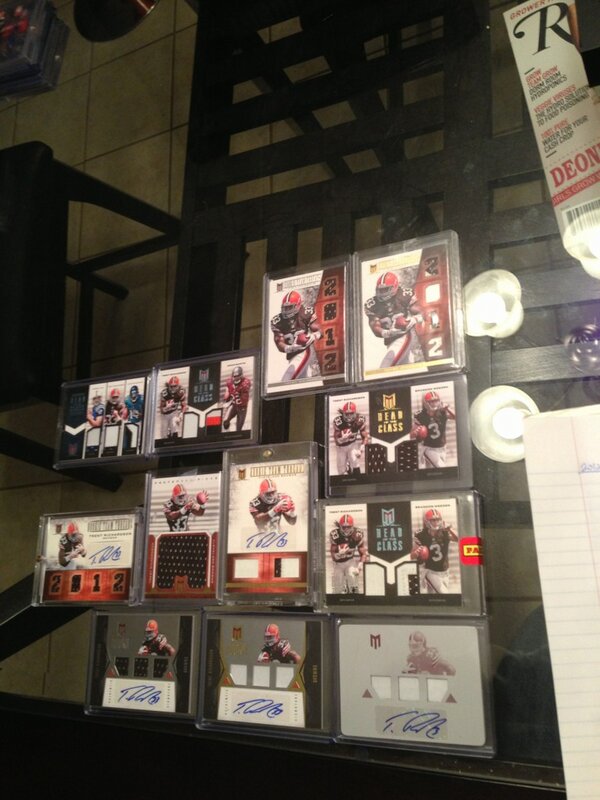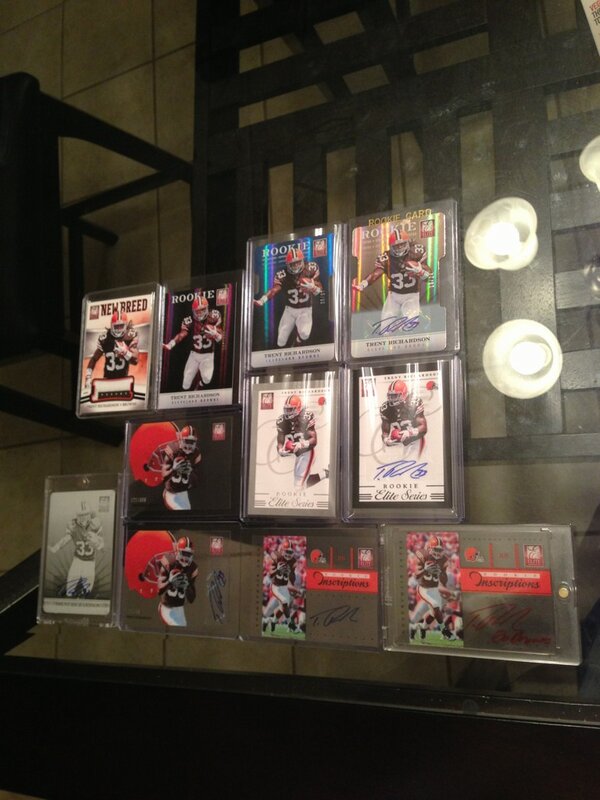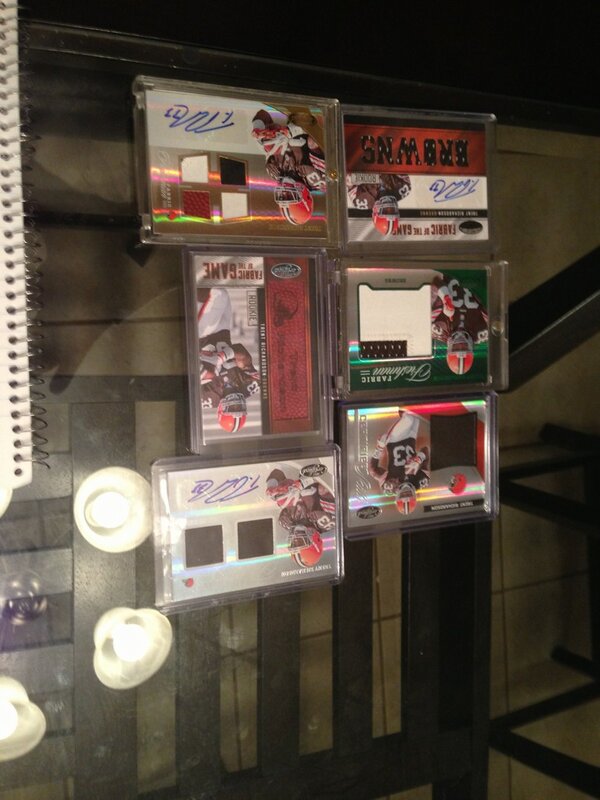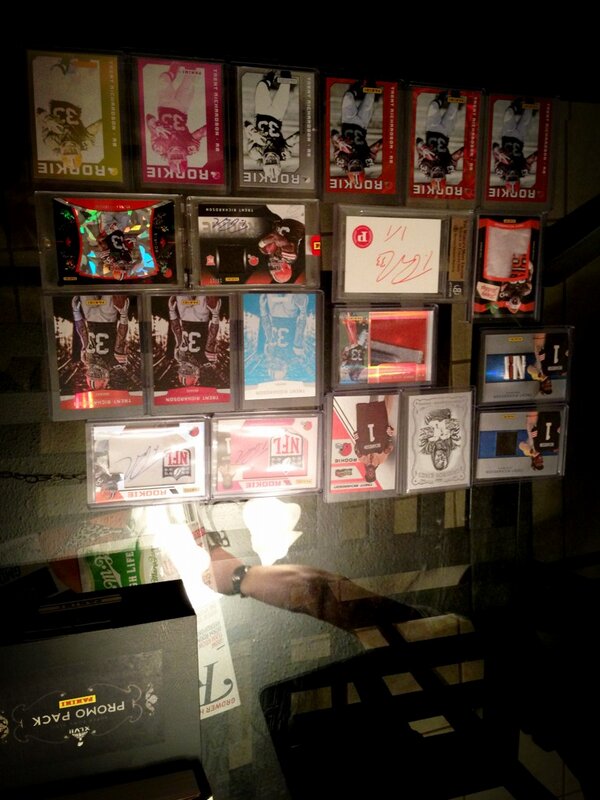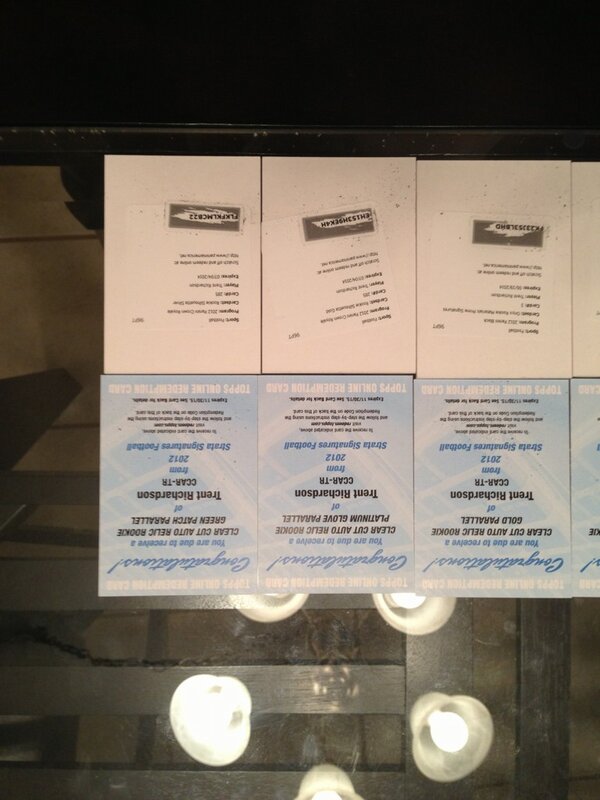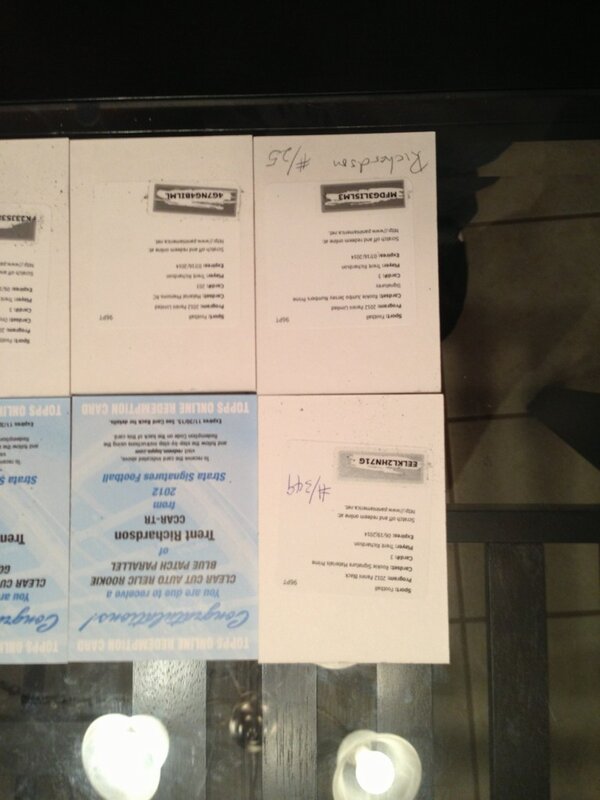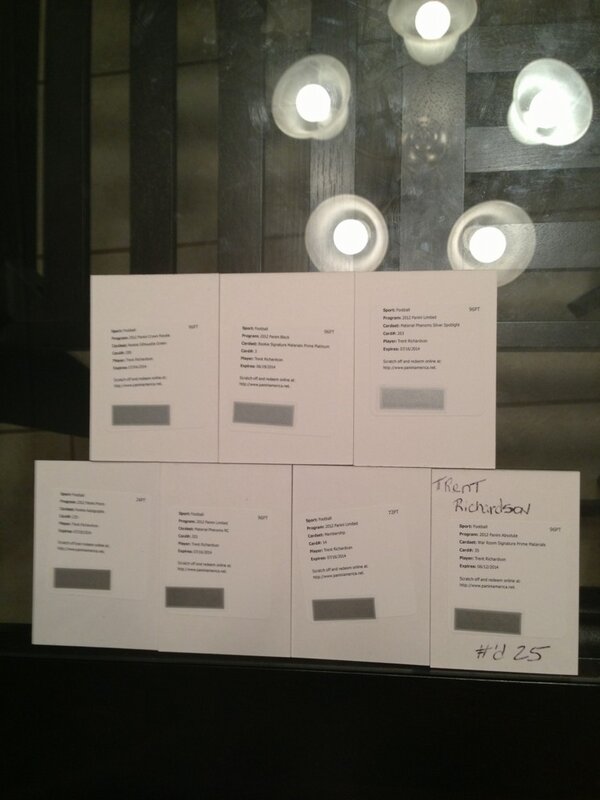 And to keep track of what he does or doesn't have notebooks are involved...here are most of the notes. To have a collection as big as this, this looks like the best way to sort these.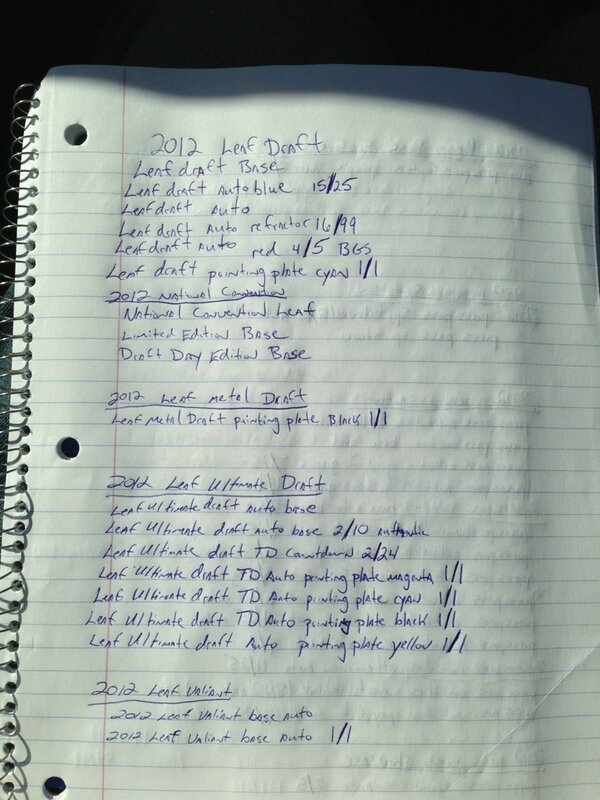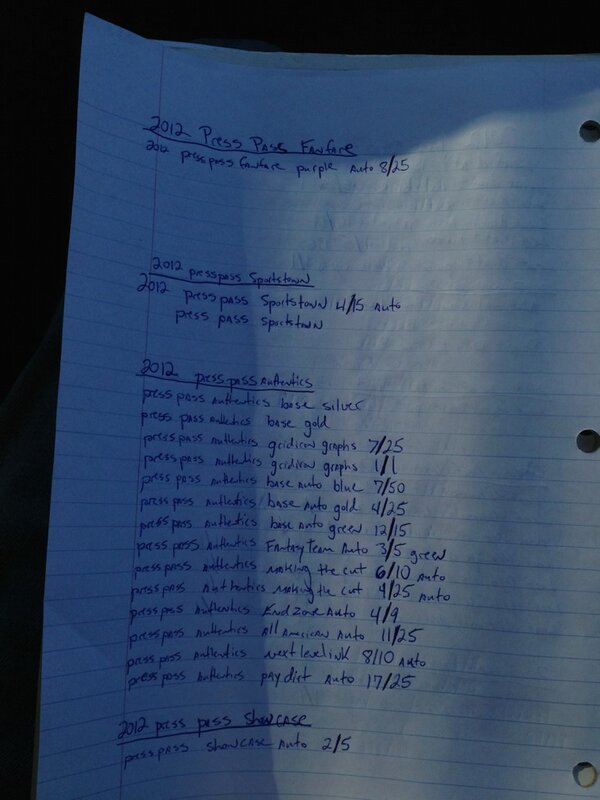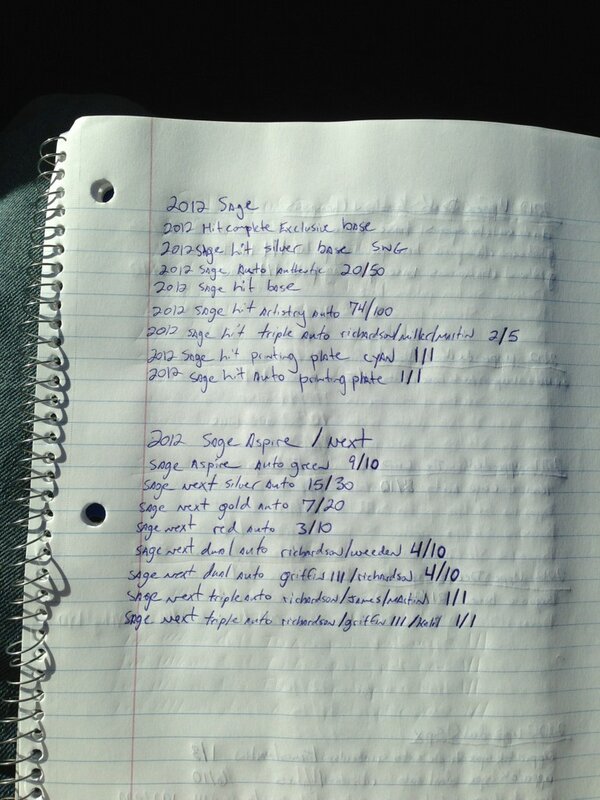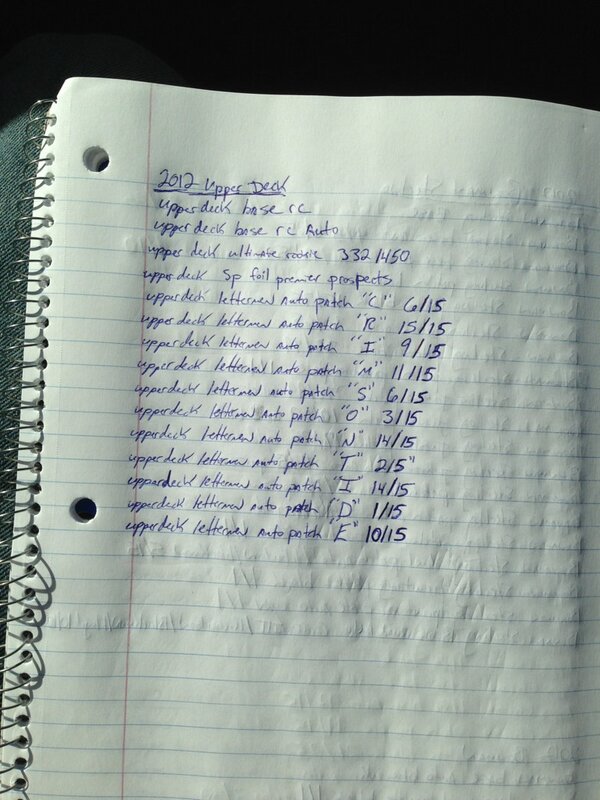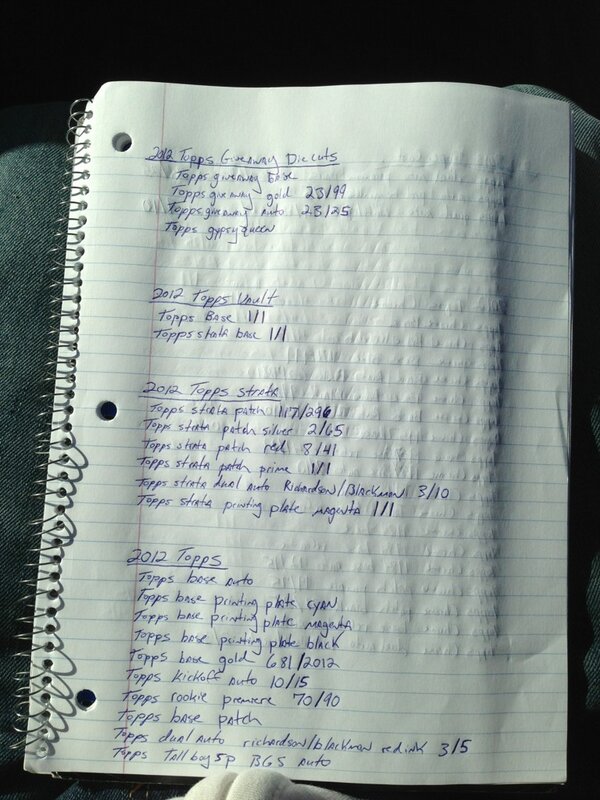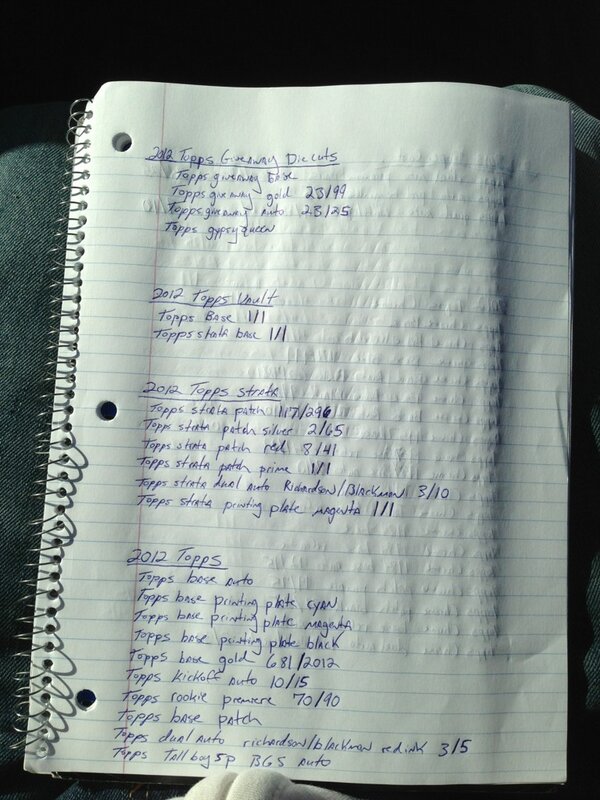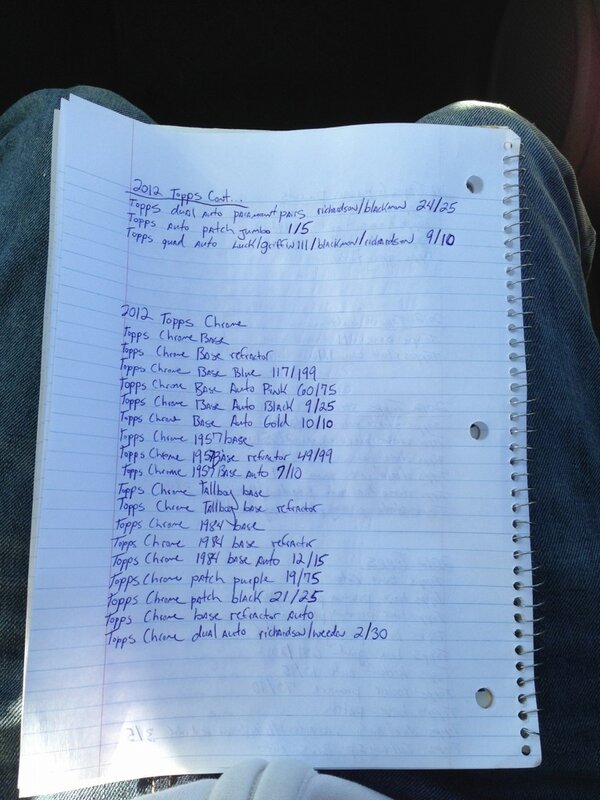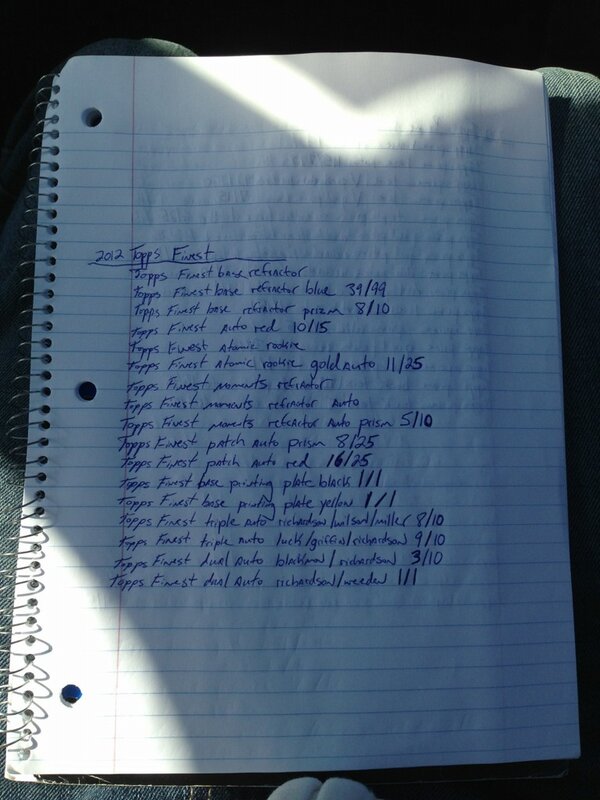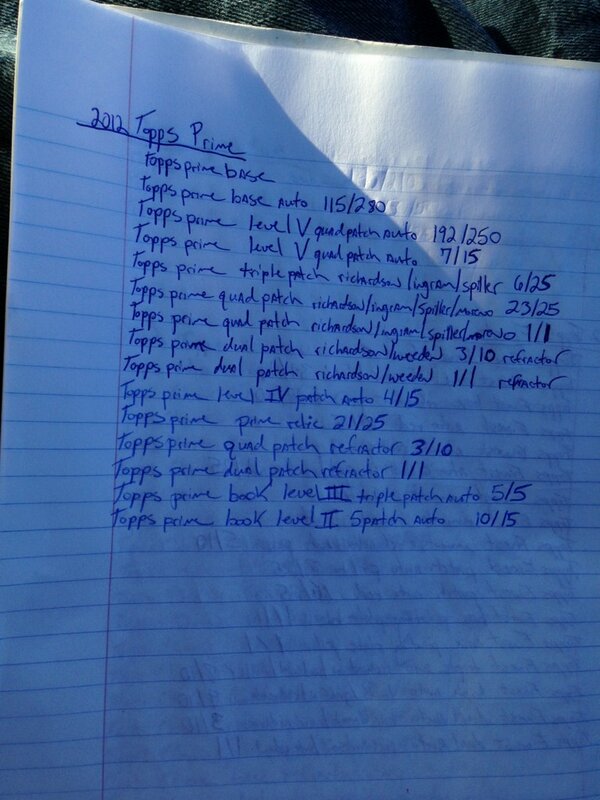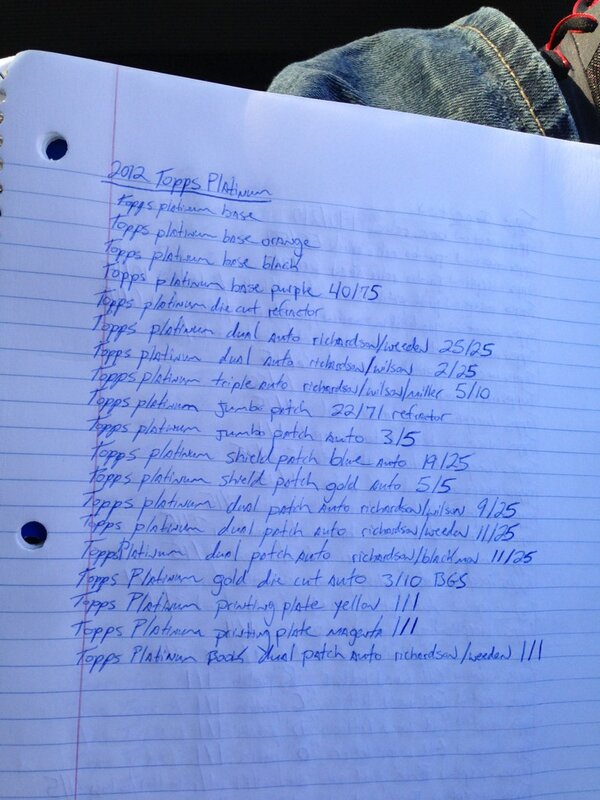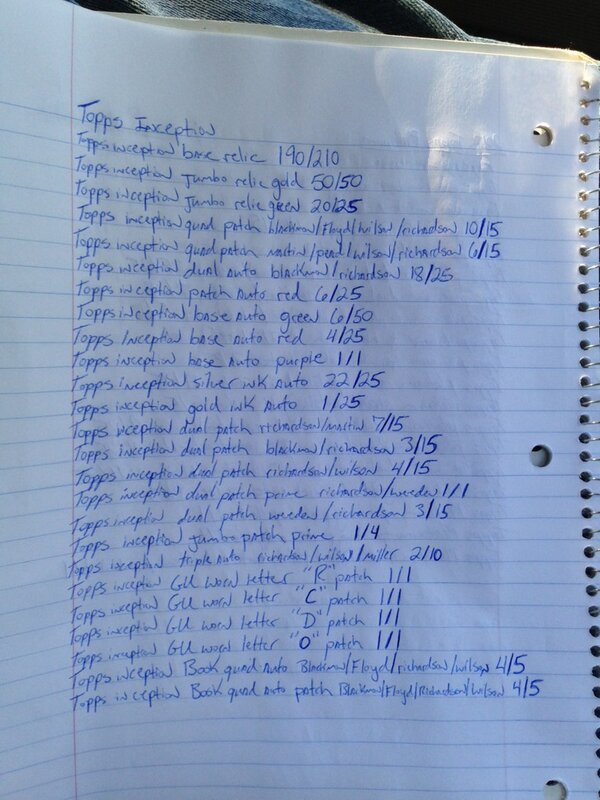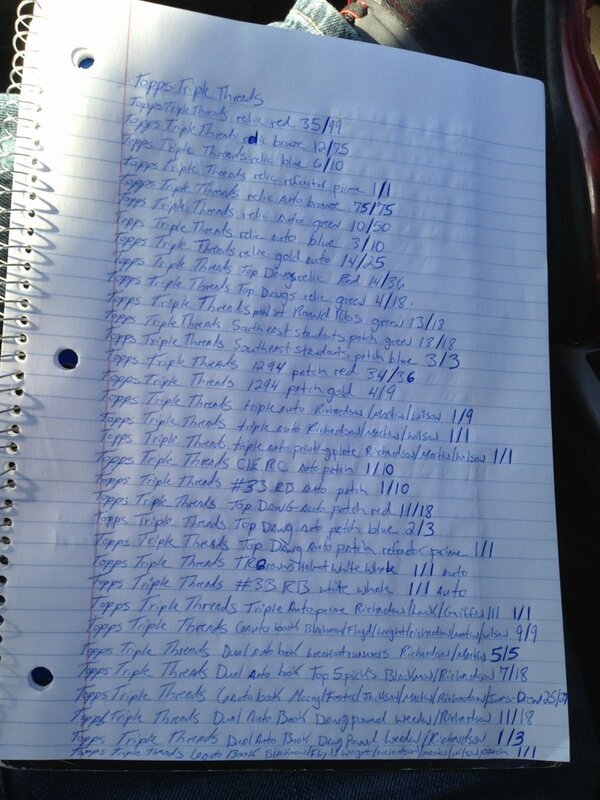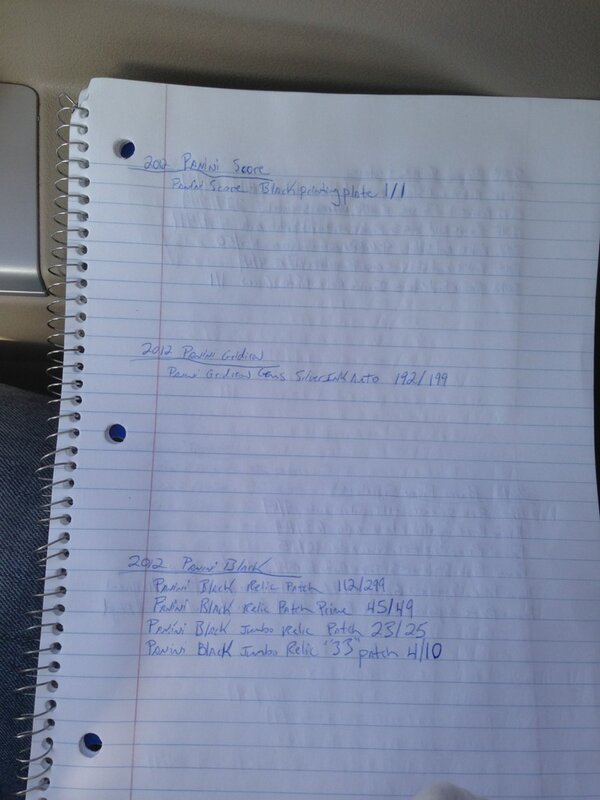 Here is what Joe says about his collection:
I have been a browns fan since my father taught me the word underdog. Have been rooting for them and collecting browns cards for 22 years! Anyways my passion goes along with the saying "theres always next year :( well no more!!! Trent richardson was the first game changing player we have taken in a looooong time. So i wanted to show how dedicated i was!!!! My collection is worth $38,125 so far and counting. With one of the youngest rosters in the league i have faith the promised land is coming soon :) cheers and much love for
My brownies! Joe delguidice
If you would like to be featured on our blog like Joe was, you can email us some pics and a small writeup and send it to sportcardcollectors@hotmail.com.