Well, our friends, The Pack Gambler have graciously offered up a FREE spot in their Prizm Hockey 13-14 break!
You can buy additional spots
HERE
.
Some info on the break is here:
"The Pack Gambler added 5 bonus hit draws:
2012-13 Panini Titanium Marian Hossa Patch,
2012-13 Panini Crown Royale Kris Letang Relic,
2007-08 UD SPX Joe Sakic Dual Relic,
2008-09 Upper Deck SPx Dual Relic Gaborik & Bouchard and a
2013-14 Upper Deck Trilogy Triple Relic Karlsson Backstrom Zetterberg
Each 2013 Panini Prizm Hockey Hobby Box yields the following:
20 pack with 6 cards per pack
- 2 Autograph cards, 3 Prizm Parallels, 8 Short Prints or Inserts, 1 Rookie Card in Every Pack!
The Pack Gambler Guarantee:
Every customer in this break will receive the following:
- 15% off Coupon for your next purchase within the store (excludes box breaks)
- Mixed Team Lot
- 1 sealed Hockey Pack"
(The above info was provided by The Pack Gambler site)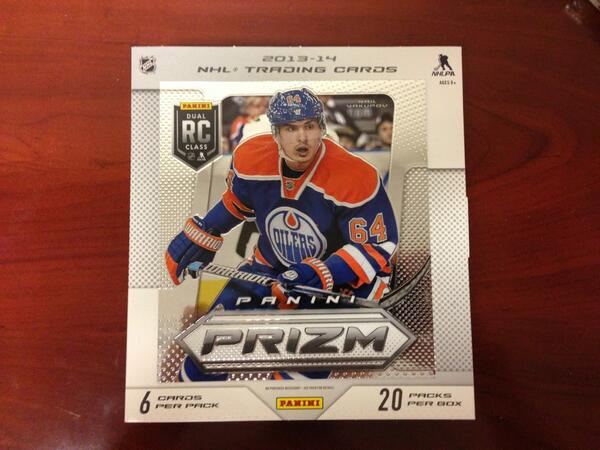 To enter this contest, we want you to pick the winner and score of this NHL preseason game:
Toronto at Buffalo
As a tiebreaker, we want you to give us the total amount of Penalty Minutes in the game or PIM. The person closest to the PIM without going over would be considered the winner of the tie breaker.
Your entries should look like the following:
Toronto 4-2
44 PIM
Entries must be made by 7:00 pm e.t. by Saturday September 21st. BOX BREAK IS ON SEPTEMBER 25TH.
CONTEST IS OPEN TO ALL RESIDENTS!!!
ALL COMMENTS WILL BE HIDDEN FOR THE CHALLENGE!